Trying to be friends again
Trying to be friends again
---
I posted this in the RAP forum but I'm gonna put it here too and ask for your help - if I'm breaking the protocol please forgive me but I'm confused and not sure what to do.

I'm sober in AA just over 5 years and have been been with my spouse for 20 - the first ten were great and then the last five of my drinking not-so-great and the last 5 slowly getting better, in many ways, but everything is different and a lot of times it feels like we're not on the same side anymore. She's flirted with Al-Anon but is dancing around the outside of it - no sponsor, no step work. She's very strong-willed and she has a temper and will rage, which always scares me silly. She is totally stressed out at work but won't change anything about her situation because she's got herself convinced that she "has to" do this job in order to support us. But she resents me not working full-time (I went back to school to get a credential while working part-time and hope to be working full-time in the fall).

The long and the short of it is that I'm scared again that this relationship is not going to last because she doesn't want to embrace recovery and it continues to feel like we're adversaries because she keeps trying to control everything. I went to my third Al-Anon meeting today and it felt right (she doesn't drink but I come from a family full of covert country-club alcoholics, and I think my relationship skills may be pretty crappy), so maybe that's part of the answer for me. I just hate it when we fight because I really want us to learn how to support each other but she is incredibly stubborn and in denial about her need to control. Of course I talked about this after the Al Anon meeting I went to and the person I was talking to smiled and just said: "Keep coming back" and I had to laugh at myself.....

If anyone here has had similar experience I'd really appreciate hearing some ESH about this. I'm a newcomer in this. I feel pretty broken right now. Sheesh. But it's good to be able to talk about it anyway.....thanks.....

P
Searching and tripping
Join Date: Sep 2004
Location: Back in my head
Posts: 1,194
Bravo on your continued sobriety. ((((((((((((((((artman))))))))))))))))). I'll have to tell my son about you. He celebrated his 4 month last week.

Ask and see if she'll go with you to a few alanon meetings. Tell her she won't have to talk or share if she doesn't want to. Just something like, "hey, wanna go with me? I'd like some company". Just a casual sort of thing.

Also consider sitting down with her and ask her what's on her mind. This might backfire, but then you'll get some answers. Counselling might be a good idea too.

Blessings
Art..welcome!!
The biggest thing I have in common is being married as long as you...longer. Beyond that I am also stubborn, independent and strong willed...oh and my husband still drinks.
You can't push her recovery any more than I can push my husband's. I am Al Anon for over 10 years. My recovery has affected him...spilled out on him and he has benefited from it but the last thing he is going to say is that I am right.
As the wife in a long term marriage the things I appreciate are the small things. But then that is me...I am in recovery.
As the wife of a man not in recovery? He also appreciates the small things...the actions.
I am sure there are things you can do to lighten her load whether it is perceived or real. We rarely fight anymore so it can be done.
And please qualify what I just said by the fact that I am a woman and in my world picking up your socks might be all it takes....

Congrat's on your sobriety! And going to Al Anon! Keep going back...
Hugs and welcome!!
JT
Welcome artman...Keep coming back. I agree with Savana, great to have A's on here that care.
Might I ask, do you have some loving enjoyable times or is this 24/7 war????
In my opinion we wives miss the chaos (pretty sad, but happens) Then we are caretakers, another sad thing, so she was takeing care of you perhaps and taking care of everything else and running everything perhaps. lots of roles to give up or unlearn. We wives have lost our full time jobs. (that we had such fun resenting) (THIS SAID WITH LOVE AND UNDERSTANDING AND LAUGH WITH EACH OTHER, BUT WE HURT SO BAD IT WASN'T FUN AT THE TIME)

Perhaps I am off base but that is sorta my take on some situations.
Always exceptions, just wanted to give you something to think about so you can think of things to try..
Most of us would welcome going to counceling with our A. Have you tried that???
Wonderful you are going to Al-Anon to learn all you can, have you taken her to open AA meetings??? You do go to AA?? Also as someone said, take her along to Al-Anon.
Keep coming back here as we care very much.but have you posted on AA site here at SR??
I feel both programs are excellent for every human, we were never taught how to live, or be married or how to raise childern when we were ready to learn.
Best for you both always clancy46
Welcome,
I do believe she needs recovery as you as well, I know its hard as you want her to try to work things out the recovery way and thats understandable on one hand, but on the other, I think shes lost faith that you will be able to support her or the family? (kids?) and so she has gone out to protect herself from dependancy and so it easily explains an even more reason to get angry or temper cause life is much harder for herself now. If you look at yourself with honesty from your wifes point of view, would you trust yourself to support the family? The bills, etc? Are you paying for it all currently and supporting it already? Or are you busy with school which easily brings the cash flow to a negative.

Though this may sound harsh, I share my honest views so maybe if I'm right, things would make more sense...

I think it takes a lot of understanding where she is coming from considering she has probably been affected by your disease quite a bit.

I think in time, if you continue to recover, not just not drinking, but to find true "sobriety" which you may have already found I dont know from a single post, your wife will see the changes and if she is ready, she will be willing to consider working with her own recovery or maybe having a little more faith.

I can tell you that an addict can do damages to those around them, sometimes to the point of no return in MY OPINION. With any damage whether by the addict or a non-addict, it can change things for life I'm sorry to say. Time may heal, but even so, for example, if someone was to cheat in my marriage, things would never be truly the same.

I'm sure many disagree, but this is sharing from my own world. I actually think your really lucky guy...
Thanks everyone!
---
Thanks so much to all of you for your responses. I work a strong AA program and that is central to me, so the Steps and AA inform a lot of what goes on in my life. We have no kids (we are both teachers and I am also an artist) so we have busy lives in many other ways, but yes, she did take care of me for a long time (I was a solo secret drinker so isolation and no small amount of dishonesty established my patterns.....) - in fact the caretaking is one of the things she is seeing about herself that she doesn't like and her instinct is now to separate so that she is not doing that. I asked her today if she'd consider counselling and she said no( we have done some counseling before), but that might just be because she's really pissed at me right now.

I taught part-time, anywhere from 40% to 75% while in school and now am substitute teaching after earning my credential and am keeping my fingers crossed for a full-time teaching position in the fall.

We have a lot of fun together when there is no strife - it's not 24/7 war, by any means, but when we fight it's always incredibly painful because it feels like the "same old" pattern with no change, and that brings up a lot of bad memories too. A lot of this is also made worse by the sudden unexpected death of her father a month ago. Her mom was an out-of-control bi-polar so she experienced a lot of chaos as a kid. And now both parents are gone and it's brought out a lot of stuff for both of us (my folks are still alive but I'm not too close to them, geographically or emotionally.)

I was told by a long-time sober friend that it might help us to try to talk to each other objectively about what we need from each other and what we'd like to bring to the relationship. I know for instance that I need to try to be much less defensive and a lot more compassionate. So that's a start. I want to be on a shared journey with her, where we're both passengers on the same boat. Right now a lot of the time it feels like we're fighting over who's going to steer the boat, and I'm guessing that the real Captain (HP) is just giggling at us......;-)

I talked to AA friends and my sponsor for hours today about this and that really helped me a lot. I am so glad to be sober and to be have support, including the people here. I want her to have the same kind of support! But as JT said I can't push her recovery. So maybe some patience is called for on my part. But it's hard because she got despairing today and said maybe we should separate for a while.....

Well, thanks everyone for listening, and for your support.....

P
I admired your heart to try to resolve things, I hope you find new ways to do so. I know it wont be easy as it never is... I wish you the best, maybe I'll even run into you at an AA someday by chance.
I needed to tread very lightly,when offereing my alcoholic hub,a way to recovery...smile..He actually blew a fuse,.Alot of hurt that i caused him,were not healing yet...I did it once,and then just let go,let God.After reading your posts,Artman,im referring to the BB 3rd edition,that may be helpful.Page 99.remind the prospect that his recovery is not dependant upon people.It is dependant upon his relationship with God.
Page 98.burn the idea into the consciousness of every man that he can get well regardless of anyone.This artman is so very true.My hub was still active when i came to recovery rooms.I was 10 years sober,by God,s grace,when by the same Grace,he came to AA.
page 355,today im counting my blessings instead of my troubles.5 years sober,way to go!!!!!!
page 450,so im better off if i don't give advice,don't figure i know what,s best and just accept life on lifes terms.
The whole chapter,Doctor,alcoholic,addictmay be helpful also.,page 451,the courage to change in the serenity prayer meant not that i should change my marriage but rather that i should change myself and learn to accept my spouce as she was.When i focus on whats good today i have a good day and when i focus on whats bad i have a bad day.I certainly can't take away her right to feel however she does.
Personally i have embeded this chapter into my life.Everytime i want to change another,this is the place i go to,in the BB..Great reminder....One Day At A Time...Let go,let God.
Keep on,keeping on,
Thanks for letting me share,
God Bless,,take care.
Art,

The thing I learned early on...and it saved my marriage...was that it doesn't take two. You can only change yourself.

My family was in chaos when I went to Al Anon. I had hit my bottom and it was all their fault! If only they would stop fighting...if they would stop drinking...if they would stop lying then everything would be ok.

I was told that the only person I could change was me and I accepted that as fact. I am logical that way. But when they told me that I could influence change by changing myself that was a little harder to accept. As it turned out it was true. Nothing changes if nothing changes and since the only person I can change is myself...let it begin with me.

Ward and I never sat down and talked about anything. That was a fight waiting to happen. But I began to make small changes in my own behavior. For instance...it takes two to fight. I began to walk away and not participate. If I had to get in my car I got in my car. If I had to turn the key and drive away then that is what I did. I began to say "thank-you" and "I love you" more often. If I was mad because he would never leave a note then I started leaving notes. All things that my sponsor told me to do.

My theory at that time was that I was going on this journey and if he wanted to join me then he was welcome to do so but I wasn't willing to stay in the dark with him.

That was 12 years ago and we are happier as a couple today then we ever were. We will be married 24 years this August.

There are plenty of double winners...you may know some. Have you considered Al Anon??

Hugs,
JT
Thanks JT. The lightbulb has come on again, perhaps dimly, but it has come on, that the person I need to change is me. And I see so clearly that I keep thinking that if she changes it will make everything better.

Now I should know better than that, having been sober over 5 years and worked the steps continually and really come to understand a lot about myself, but somehow I am blind to this fault in myself.......sounds like I need another 4th step around this relationship, which I have just started. Progress, not perfection, right?

It's funny, because I know that I did this very same thing with my covertly alcoholic, emotionally absent father for many many years. Only when I got sober was I able to finally let go of my need to have him change. So now I can see I need to do the same thing with my spouse. Sheesh. That onion just keeps getting bigger and bigger every time I peel another layer off of it.

Thanks for your response....

BTW I have been to Al-Anon a couple of times - tried to go to a meeting tonight but there was no one there...:-(
Dancing To My Own Beat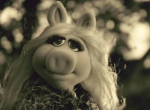 Join Date: Oct 2003
Location: I don't know what kind of state I'm in
Posts: 1,326
Hi art,
Welcome to codieville. Mr Magic is in recovery, and my sponsor felt that the chapters in the Big Book, "To Wives" and "The Family Afterwards" were important for me to read. It helped a lot.

Just like the alcoholic, the family can be in denial that they have a problem. No one but themself can decide if they get help. Though it is a hard thing to not have the recovery support in the home, it's each of our jobs to do what we need to do for ourself.

I am glad to hear that you are attending some Al-Anon meetings. Their application of the steps to relationships has helped me to find peace in my own life. Learning to detach with love, to improve my communication skills, and to Live and Let Live have given me the tools to find peace and happiness even in the storms of life.

It takes time and work to find the serenity and peace that Al-Anon offers. Though it seems like things are hard right now, your efforts will be rewarded. Try to get some of the literature at your next meeting. It can help you better understand and grow. Hugs, Magic
Member
Join Date: Nov 2004
Location: St. Paul MN
Posts: 58
"we're not on the same side anymore. She's flirted with Al-Anon but is dancing around the outside of it - no sponsor, no step work. She's very strong-willed and she has a temper and will rage, which always scares me silly. She is totally stressed out at work but won't change anything about her situation because she's got herself convinced that she "has to" do this job in order to support us. But she resents me not working full-time (I went back to school to get a credential while working part-time and hope to be working full-time in the fall)."

Goodness....that is me in your post except for the part about al-anon...I am a very grateful member of al-anon and attend weekly meetings.

The long and short of it is, my AH is 7 months sober. We have been married for nearly 4 years and together for nearly 6. I am the same as your wife...I control control control, am independent and very strong-willed, oh and I am rarely wrong and I never apologized....these are the traits I see in myself that are so painful and difficult to change. I had to hit bottom, (different than my AH) before I decided that I really didn't like the person that I was anymore. It didn't work for me anymore. I used to rage at my AH and he played the game. Now he doesn't play anymore and I realized how ridiculous I actually looked playing the game by myself. Being out of control is a scary thing and humiliating as well. I also realized that I am an adult and have been for quite some time. I didn't want to look like a child when it came to dealing with crisis and I didn't want my kids to see me this way. So I started to change...I feel better about myself now and I can more effectively manage my own life. I hope that your wife can get there. I too carry a little bit of resentment for my AH because I have been supporting our family for the last several months since he lost his job. I asked him the other day how things would go if I decided I was unhappy in my job and wanted to quit to go on a soul-searching mission...he laughed and said, but your not unhappy in your job. I need constant reminders that he is on the path to something better...which I truly believe most of the time...but it is hard being the breadwinner because of something that he did/did not do (lost his job due to drinking). He also gets to stay home with our children and we had decided that I wouldn't be able to do this when he was working, even though I really wanted to. I can only say I feel your wife's pain on this because you have certain expectations for your life and though they never seem to come to be, it is disappointing still the same.

My advice to you from her side...is do not participate in her crud...set your boundaries about what is acceptable behavior and stick to them. Detach with love. My AH said the other day when I was upset and had said something I am not proud of..."it is not okay for you to disrespect me." After being angry about that...cause I get into the swing and can't always stop (it gets shorter though), I thought...he's right....why do I think I can disrespect him...why do I think that is okay? It isn't. I apologized. Normally, I wouldn't have spoken to him for days....things were okay instantly....it is nice.

Your wife will get there or she won't and all you have to do is decide what you will or won't do. That makes it a heck of a lot easier. She may want to separate...you offered counseling...you did what you could and now it is up to her to decide what she can/can't do....you will know that you gave it your all. I threatened this often with my AH and it really got me no where...I was trying to get him to react...it was a button I could push...I wanted to see how much he cared...he stopped playing by my rules and said let's try counseling. We didn't go because I started changing, but it is still an option if things don't continue going well for us....hopefully your wife will realize that when it comes to becoming a better person, counseling is a small price to pay. You could attend on your own...I did a few times with our pre-treatment marriage counselor and it helped tremendously.

Congrats to you on 5 years...what a wonderful accomplishment. Stop playing your wifes game and continue living and learning...it will start to rub off.
Currently Active Users Viewing this Thread: 1
(0 members and 1 guests)

Posting Rules
You may not post new threads
You may not post replies
You may not post attachments
You may not edit your posts
---
HTML code is Off
---