how to deal with being alone???
Sometimes, It takes awhile!!!
Join Date: Jul 2004
Location: where my feet are!!!
Posts: 58
how to deal with being alone???
---
Hi all, serenity here, recovering alcoholic, havent been with ABF for almost a month...and I'm lonely! But I really don't think its him I miss...its like an addiction to being "In Love with someone, anyone" I've never been without someone my whole life...and I'm 46. It's feels so strange. so depressing. hopeless....like my core belief is......."Cann't be happy without a man, or have a life, or meaning in my life" Anyone understand what I'm saying...its like when I put down the drink....I didnt know what to do with my self. Now I've been sober over 3 yrs...and I'm learning to live my Life! But now putting down the "MAN" I feel lost hopeless.


I want to do something interesting with my life....something exciting...big.....but feel stuck. I try and do different things but it all feels blah!!! what is my purpose??????????????? how do i get rid of that core believe....i hate it...keeps me stuck..! I keep lookin online and everywhere for a new love lollllllllllll I'm obessed with replacing him....any suggestions on healthy replacements bye for now serenity...

Dancing To My Own Beat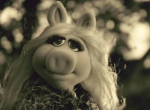 Join Date: Oct 2003
Location: I don't know what kind of state I'm in
Posts: 1,326
Hi serenity,
I believe that infatuation is as powerful as drugs and alcohol. It seems to have the same effect on me as alcohol and drugs do to alcoholics. It makes me feel great for a while, but I depend on it to be ok. When I don't have it, I'm not ok. Recovery, working the steps, finding a higher power, and learning to be whole have given me the recovery from my "addiction." I believe it works the same for all addictions. The process works great for me "in all my affairs." Hugs, Magic
Member
Join Date: Jan 2005
Location: Lancaster
Posts: 120
It's just my opinion but I found for myself that it is not a great idea to jump back into the dating scene too soon. When my ABF and I broke up I was really missing him the first month and he was playing some games saying stuff to try and keep me hangin on (even though I'm the one who broke it off) he knew that deep down I really wanted it to work out but he needed to do some serious changing in order for that to happen. Anyway after about a month of that things just ended (long story) and then I went throught this I need to find a relacement stage. I heard about this dating service and it sounded really cool - I almost spent the $1000 fee to join this service because I was that eager to find someone new. Luckily I'm still pretty cheap and I couldn't bring myself to spend the money. After about another month of doing my own things, hanging with friends, spending time with my son, etc. I realize that I actually like being alone. So for the past 2 months I've just been having fun. I'm not saying that I don't ever want another relationship, because I think someone down the line it will happen and I think that there are a lot of great benefits to being in a healthy, loving relationship but I think that right now I need the time to spend re-connecting with me. (if that makes any sense). I know this is hard to believe because I was exactly where you are just a few months ago but give yourself some time - don't jump into a new relationship just for the sake of being in a relationship. IF you give it time your next relationship will be better for it.
Again, just my opinion!!!
I would like to recommend a book for you called co-dependant no more it explains all the feeling that we as people who love alcoholics or addicts become addicted in essence to our spouses or boyfriends, I have found it to be very enlightening and it has helped me to make some very important decisions concerning ME and my best interest. Please remember you are never ALONE, You have yourself and that is the most important person that you can change you cannot change any one else. You also have God on your side,and he will never leave you, even in your darkest hour. Also remember this too shall pass.
Member
Join Date: Dec 2004
Location: out of town
Posts: 85
Hi Serenity,
I know where you are coming from. It is really hard to explain this feeling. My AH has been in prison for 3 months for DUI's, our relationship has been dying for years. We have been married 23. When he was around I felt alone, I would dream and fantasize about what it would be like to be with someone who loved me. I don't think we realize what a blow we take to our self esteem as a woman living with an A. I am realizing it now. The truth is when someone of the opposite sex is nice or pays a compliment I don't know what to do. Let's face it we have needs, and these needs have been neglected for a long time. I don't think running out and jumping into another relationship is the answer for me. Maybe we could just rent a boy toy for a few hours JUST KIDDING. Really it is a hard place to be in and hopefully we will find our place in time. I just know if I am approached by another alcoholic I will run like the wind. Be safe in your choices it is a huge step we are taking.
once in a . . .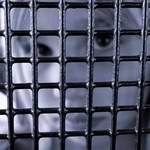 Join Date: May 2004
Location: looking in / looking out
Posts: 1,214
Serenity -
I'm 47yo and have been living on my own these last 3 months for the 1st time in my life. It *IS* very strange to say the least!

There were many, many years before I met AH, that I wasn't in a relationship and didn't even date. But I had my son. There was always another person in the apartment with me.

I'm realizing what a slob I am - no one's here, so who the heck cares! (After 2months of THAT, I'm slowly realizing that *I* do.)

I'm trying to figure out what *I* like. (again, very strange feelings!)

I can stay up as late (early) as I want.
I can sleep as late (early) as I want.
I can watch "Rocky Horror Picture Show" 3 times in a row if I want. And then listen to the cd of it 5 times.
I can take reeeeeeeeeeeeeally long hot baths.
I can read ALLLLLLL day, snuggled in my quilts.

I think I'm trying to look for the positive things, no matter how teeny they seem to be. And I'm TRYING to be patient with myself! I really suck at this living alone thing - but I've only been working on it a very short time. I'll get better at it.

It just FEELS so darned WEIRD!

Blue
I want to do something interesting with my life....something exciting...big.....but feel stuck. I try and do different things but it all feels blah!!! what is my purpose???????????????
its been almost three months for me,out of my relationship. it hasnt gotten any easier!! the weather doesnt even want to seem to cooperate!!! im goin thru that damn menopauz thing,so talk about feelin a roller coaster ride!!! i am on all the personals but yet this time,for once, i seem to be just sitting back,watching,listening,not making any moves.i think i am getting more careful. which is a good thing.i get bored alot, lonely alot, but i am proud of myself for standing my ground,and not going back to him.i told him in an email that i have to be true to myself. ignoring the incompatibilities just wouldnt work. like you said, sometimes when i go out and do things, it just feels blah.......but i will keep going. there are moments too when it feels sooooooo good.i've been working on my finances and finally started seriously looking at apartments--i've been wanting to move for a long time,but have just been lazy about it.
seems the weekends are the hardest, especially when the weather isnt too great.
i have been trying to do little things for other people. just letting someone out in traffic, sending some groceries to my daughters friend who is having some problems,cleaning and giving to good will.
i have found thru the years,i dont need a man in my life. but i do want a man in my life.and if we dont bring out the best in each other, if its not a constant give and take relationship, its just not a relationship.
I'm 7 months out of my relationship with my exABF and mostly doing great..No new relationships for me..I'm just healing and enjoying life..

I do get a little lonely every once in a while..but it passes..I look forward to having a healthy relationship one day..in the meantime I'm going to enjoy each day as it comes..
Sometimes, It takes awhile!!!
Join Date: Jul 2004
Location: where my feet are!!!
Posts: 58
Hi all, thanks for all your suggestions. Just trying to get on with life here. it is 3:20am and I just woke. I hate when that happens!!! I was sleeping fine through the night the first month, but I quess I'm starting to hate this alone thingy lately. Kinda wishing he would call, BUT really I don't want him anymore. Just hate the lonely feelings. I think what's happening is I KNOW there is nothing, absolutely nothing at all to go back to with him. And the reality of that is scary and painful. I find myself looking (still) for someone, and then I'll stop myself, look around and think what can I do? What can I do that I would enjoy, what do I enjoy? I don't even know. hmmmm but nothing seems to come to mind. I suppose it part of the process. I feel so alone even though I have good friends in my life. I mean alone,, feeling like no one understands the pain of this. Feeling depressed, like why go on, life seems to have no meaning, just goin through the motions. I try to read, but the words mean nothing, I try to write but nothing comes out, I try to shop, but nothing seems worth buying...i feel empty and dead inside. help........i wish i could find some purpose...some meaning for me being here. i dont know just had to vent.....just want to go to sleep but ive tried...and cant. It really feels like an addiction...i need my fix. but the depressing thing I KNOW for a fact it won't work. and thats what so depressing. well, anyway thanks for listening. love, serenity777
I want to do something interesting with my life....something exciting...big.....but feel stuck.
Maybe you're stuck because you feel locked into what you haven't got rather than aware of what you
have
got.
So on to the positive....
What sort of big and exciting thing appeals to you? Is it travel? New job? Changing lifestyle? education?
If you weren't stuck how would it feel and what would YOU want to do?
Sometimes, It takes awhile!!!
Join Date: Jul 2004
Location: where my feet are!!!
Posts: 58
hi equus, ok, i think your onto something....im stuck bc i want a man, a husband home etc............BUT i dont have it dont know if i ever will........SO i pray for acceptance for where im at today. then i ask God to open a door to what my purpose is...........! ok,,,,what i would like........is an exciting carreer...in art or counseling....or both. like art theraphy! I feel bored alot...nothing seems to excite me. my job now is cleaning homes, been doing it for about 3yrs..my own business. I want to change to a different carreer. Im tired and bored with cleaning. It monotnous and boring same thing over and over. My problem seems to be where to start.....i look on line under search for art stuff job new apt.....but nothing seems to jump out lol ok any ideas....know of any good sites.
I try to shop, but nothing seems worth buying...
oh my gosh----the last two weekends,i have felt the same way!!!! which is kinda odd for me!!!! this week, i had a big revelation,and that is that i have no interest at all in getting back with mine, which has never happened in the past year since i started questioning the relationship. but, i am feeling so much like you. sometimes,i am absolutely fine and content, and then others i start to question everything. last night i was out, and i notice i am kind of getting a bad attitude about men. which i really dont want to do.honestly,i know i would never totally give up on finding someone to finish out my life with, but i seem to be very skeptical.of everyone.i dont think that the a is the only reason for this, i think it is because of many of the men i have met in my life. so then, it becomes a vicious circle,because i sit pining for the emotinal closeness, the touch, the companionship, wondering if i am never gonna have it again-because im not young enough-pretty enough-smart enough-whatever.......................ok, im gonna go do some more cleaning!!!!
Maybe I am weird but I was so relieved to be out of the marriage that I never got lonely. It has been a year and I notice that I am starting to think about becoming more social. The last two years of my marriage were so stressful and unhappy that I just wanted to be on my own and live my own life and not worry or think about anyone else except my kids and grandkids.

Take your time and you will find your way. Learning to like your own company is an important step in finding a better life.

Hugs, Jo
Currently Active Users Viewing this Thread: 1
(0 members and 1 guests)

Posting Rules
You may not post new threads
You may not post replies
You may not post attachments
You may not edit your posts
---
HTML code is Off
---