Charing First Al-Anon meeting Tuesday
Awaiting Email Confirmation
Join Date: Jun 2004
Location: Massillon, Ohio
Posts: 387
Charing First Al-Anon meeting Tuesday
---
I can't believe I said I would chair a meeting. What was I thinking. I am the youngest in my Al-Anon group. They are going to be looking at me. I hate being the center of attention. My topic will be Self-esteem because that is what is very hard for me. I am trying to work on step 4 but I got scared and stopped. I will wait for a little while and then try again. I know they will not judge me but it is still hard. I think I will do a good job it should be asmall group because it is close to Christmas. Wish me luck.
Love,
Shana
And yes, that is an excellent choice of a topic! How are you doing today? Nervous? Don't be. I think it is so awesome that you are getting such an early start on you recovery! Chairing a meeting! Fantastic. Just remember to keep breathing.
Love and hugs,
Eddie

Dancing To My Own Beat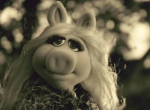 Join Date: Oct 2003
Location: I don't know what kind of state I'm in
Posts: 1,326
Shana,
You rock! You are an example to others. I am so proud of you. Even though you are scared, you don't let it stop you from trying things. You have come so far. I am sure that your group is very proud of you too. Let us know how it goes. Hugs, Magic
shana - your sr family is very proud and just like we were all scared to take a first step at anything, you will do a WONDERFUL job chairing your meeting, I just KNOW it!

hugs from your ohio buddy - cwohio
Shana,
You'll do just fine. There is nothing that is impossible, including being able to chair this meeting wonderfully. Of course, you'll be nervous, but your recovery will shine through, and you'll do a great job.

Hugs,
Trisha
Awaiting Email Confirmation
Join Date: Jun 2004
Location: Massillon, Ohio
Posts: 387
thanks guys. I know i will do a good job but yes I am a little scared but I am going to do it. I have a lot of support from the members in my group. Wish me good luck and i will let you all know how it went to night when i gety home.

I love you all
Shana
Awaiting Email Confirmation
Join Date: Jun 2004
Location: Massillon, Ohio
Posts: 387
Hello everyone. I chair the meeting tonight there was only 8 people there that was a relief for me. I did it. I did a great job. I comented three or four times tonight now just on the page I read but the other pages people read and i have never done that before. I told them why I pick self-esteem and I really shared how I was feeling about things going on now that are affecting myself esteem. I am going to chiar next week too and i am kind of looking forward to doing it again. Thanks for all your guys support.
LOve,
Shana
Cruelty-Free

Join Date: Dec 2004
Location: Body: South Florida Heart: Yosemite National Park
Posts: 914
It always helps me to remember that there's a Higher Power in the room and I ain't it! My sponsor reminds me that, when I'm fearful going into any situation, I can send HP ahead of me to create a safe place.

It's been my experience since the beginning that meetings take care of themselves. All I need to do as chairperson is to just show up!

Thanks for doing service, Shana! Keep up the good work!
Currently Active Users Viewing this Thread: 1
(0 members and 1 guests)

Posting Rules
You may not post new threads
You may not post replies
You may not post attachments
You may not edit your posts
---
HTML code is Off
---