RAH in a funk and wants to "cancel Christmas"
Member
Join Date: Mar 2016
Posts: 994
My exah hated Christmas with a passion. He never in 20 years of marriage sat down to one single family Christmas meal. He would stand in the kitchen glowering and getting drunk until he passed out on the kitchen floor. Every year I spent Christmas night sat by myself listening to him snoring in the kitchen. I did that for years. One year I booted him out on Boxing Day cos I was so angry over how he'd behaved.

My point is you do not have to put up with this. If he refuses to participate have him go somewhere else. You do not want him there as a depressing presence on the holiday. Recovering or not as he is not working a programme the result is the same.

My take on this is he is sulking and trying to manipulate you cos he can't drink and is probably hoping you will say he can "just for the holidays" and if so he is nowhere near sobriety.
Guest
Join Date: Dec 2004
Posts: 2,281
How are you doing today?
One thing about traditions that I didn't notice before is they can be like chains. It's okay to break free from past actions and do new things. New actions bring new energy to life.
New actions can be enjoying the holiday, with or without my husband... with or without other family... with or without incorporating old ways of acting.
This year I found a church that has Wednesday night service, to celebrate in my way an old Thanksgiving custom from the Netherlands I just learned about. Something very different for me!
Many of the Pilgrims who migrated to the Plymouth Plantation had resided in the city of Leiden from 1609–1620, and had recorded their births, marriages, and deaths at the Pieterskerk (St. Peter's church). To commemorate this, a non-denominational Thanksgiving Day service is held each year on the morning of the American Thanksgiving Day in the Pieterskerk, a Gothic church in Leiden, noting the hospitality the Pilgrims received in Leiden on their way to the New World.
This Thanksgiving will also likely involved egg nog and pumpkin pie for me and DS10... but perhaps for breakfast! If I want different in my life, I want it to be fun.

(((Hugs)))
KTF
| | |
| --- | --- |
| The Following User Says Thank You to Mango blast For This Useful Post: | |
I am sorry to hear you are dealing with this. I agree with others...I would not refer to your husband as someone who is in recovery, as it does not sound like he is working on his spiritual/emotional issues.

Is the family you will be spending holidays with aware of the situation? Something that made it very difficult for me to detach when I was with my XAH was that nobody else knew what was going on. If we had a social event (such a my brother having a party), I would dread going alone because I wouldn't know what kind of excuse to make up for my husband not being there.

I would start reading as much as you can about detachment and start practicing it in your daily life. Do not let his actions and moods affect you and your children.
| | |
| --- | --- |
| The Following User Says Thank You to jada1981 For This Useful Post: | |
Community Greeter

Join Date: May 2010
Location: USA
Posts: 13,566
This!!!!



I eventually realized my XAH, sober or not, was going to hate family functions. I gave him an out and said eh..you don't have to do this, but I am.
One thing I will say however is that there would be no drinking or I would not be there. That's just me. It amazes me that people expect a person who is in recovery to sit through functions and watch other people drink. Out of respect I would never do that.
Member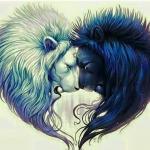 Join Date: May 2012
Location: Florida
Posts: 6,784
I'm in the "he can deal with it" camp - here's the way I see it, no matter what you do or don't do, he may or may not remain sober or stick to his recovery. Why should your kids have to sacrifice their holidays?

I'd say something to the effect that, "I'm sorry you're obviously struggling with all of this. Everything I know about early recovery tells me this is pretty normal - having said that, I don't see why the kids & the rest of the family should sacrifice their holidays.... do you? We're going ahead as scheduled, it's more important now than ever that the kids retain any semblance of normal that I can provide & THAT is my focus. We would love it if you stuck around & enjoyed the holidays with us, but if you feel like you have to be somewhere else, then I'll understand that too."
| | |
| --- | --- |
| The Following 3 Users Say Thank You to FireSprite For This Useful Post: | |
Forum Leader

Join Date: Dec 2008
Posts: 10,614

I have friends (husband and wife) who will celebrate twice this week. One quiet lunch with husband's parents who are in an assisted-living facility (Dad has dementia), and one a big dinner at their house that night.
Maybe a quiet celebration with hubby and then off to the family dinner? This is, of course, if he is just trying to protect his sobriety and not being a temper-tantrum throwing control freak...then I have no suggestions except to do what you feel is best for you and your children.
Sorry it has taken me so long to respond. I have been working a lot and then coming home to kids and chaos and haven't had a moment to myself. I appreciate everyone's comments and advice so much! I have told RAH that I would be hosting Christmas as planned, and if he needed to remove himself, that we would understand. He grumbled something like "Do whatever you want..." and I just left it at that. I agree that it's my #1 focus to keep things as normal as possible for our kids, especially during the holidays. Our family routine throughout the years have already been severely altered by his drinking, and now his not drinking. Keeping holiday plans intact seems like a no brainer. I thought about the option of not having people over, and having a quiet dinner with just us, for husband's sake, but honestly, I doubt he'd be happy with that either. So if he's going to sulk either way, I choose to do what makes the most sense, which is carry on as originally planned. And about Thanksgiving, he still says he's not coming, and I said that's fine, I would be taking the kids anyway, and will just tell people he wasn't feeling social and opted to stay at home. I hate being put in this position, speaking for him, and to HIS own family, but I'll do what I have to do. His mom is a master at enabling, and I'm sure she'll act like it's my fault he isn't there, and then she'll snap at me to make sure and bring him home a plate of food. But all of that aside, I want me and my kids to try to have a good holiday no matter what he chooses to do or not do. It's amazing how this disease, or whatever you want to call it, continues to rule everyone's lives even after the drink is gone. The mindset is still there. The only thing that has changed since he quit is that he's actually waking up for work on his own, and he is no longer yelling at me at 2:00am about cheating (with imaginary men.) Most of his other drunk traits, being mean, not helping me with the kids or household, being in a bad mood all the time, is all still the same. It's hard living in another state, and not having any of my family around for support, his family here supports HIM more than me, which is common I suppose. Thanks again for everyone's input, I really take it to heart and it makes me feel so much better being reminded that I am not alone in this!
The Following 12 Users Say Thank You to ukiah77 For This Useful Post:

atalose

(11-21-2017),

firebolt

(11-22-2017),

FireSprite

(11-21-2017),

Gm0824

(11-21-2017),

hopeful4

(11-21-2017),

Mango blast

(11-21-2017),

PuzzledHeart

(11-22-2017),

RollTide

(11-21-2017),

searching4shay

(11-21-2017),

SmallButMighty

(11-21-2017),

tomsteve

(11-21-2017),

Westexy

(11-22-2017)
good to read ya keepin your plans. rereading, im reminded of something from my drinking days:
i dont like what youre doing so ill show you by hurting myself.

imo, a good move people made was to let me sulk by myself.
| | |
| --- | --- |
| The Following 2 Users Say Thank You to tomsteve For This Useful Post: | |
Currently Active Users Viewing this Thread: 1
(0 members and 1 guests)

Posting Rules
You may not post new threads
You may not post replies
You may not post attachments
You may not edit your posts
---
HTML code is Off
---