Gratitude Vs. Appreciation
Member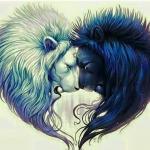 Join Date: May 2012
Location: Florida
Posts: 6,784
Gratitude Vs. Appreciation
---
Focusing on positive vs. negative talk, both internally & externally, has always been very beneficial in my recovery process and I've posted about it before:
https://www.soberrecovery.com/forums...self-talk.html (Stopping the negative self-talk)
So it came as a surprise to me this morning to stop & consider for a moment that Gratitude isn't always a pure, positive thought. How can it NOT be???.... isn't the very act of being grateful always coming from a pure & positive place?
Turns out, no. Gratitude involves at least some small aspect of reflecting on whatever struggle or circumstance made you grateful for the recognized change. It starts from a place of fear, of lack, of having overcome obstacles to get to a place of being able to express the gratitude at all. It is very self-centric & continues to travel down old pathways even subconsciously.
Appreciation, on the other hand, doesn't have any such touch point energetically. It can only come from a true desire to reach for positivity in anything around you & has no limits to how it can be applied. It extends to others around you, to nature, to the world at large. No strings attached.
I think at times I *am* expressing Appreciation & mistakenly calling it Gratitude. I think that in the earliest days of recovery it was hard enough to reach for Gratitude - no way I was going to be able to comprehend the subtle differences between the 2 or the need to understand such a thing.
I think Gratitude takes baby steps toward Appreciation & when you get
There
- well, then you really start to feel the momentum picking up in your recovery IMO.
| | |
| --- | --- |
| The Following 2 Users Say Thank You to honeypig For This Useful Post: | |
| | |
| --- | --- |
| The Following 2 Users Say Thank You to thousandwords53 For This Useful Post: | |
Currently Active Users Viewing this Thread: 1
(0 members and 1 guests)

Posting Rules
You may not post new threads
You may not post replies
You may not post attachments
You may not edit your posts
---
HTML code is Off
---