I'm a mess....no flames please
liz, this is in the "Anne Morrow Lindbergh" thread, and maybe it is meant for you today:

I find there is a quality to being alone that is incredibly precious. Life rushes back into the void, richer, more vivid, fuller than before.

| | |
| --- | --- |
| The Following 3 Users Say Thank You to honeypig For This Useful Post: | |
Member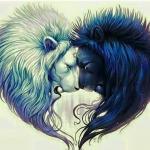 Join Date: May 2012
Location: Florida
Posts: 6,784
Originally Posted by
lizatola

There's a big part of me that thinks SparkleKitty is right....I need more time alone as a single woman, possibly forever.....because I'm truly a crappy girlfriend and I have no freaking clue what I want or need or what is normal in romantic relationships at all.

Single is looking pretty darn good.
Then DO it Liz. Put YOU first. Sparklekitty IS right, I'll bet money on it.
Give yourself the gift of building your self trust & self respect up to such a level that you can't imagine the day you hadn't loved yourself
***This Much***.
I am going to post about this in a new thread but I haven't had the time so I'll share here: Here's how "never too late" it is - my husband & I have been effectively separated for the last couple of months & he is getting ready to leave the state for about 6 weeks in an effort to get his

together. (I also haven't posted because the situation unfolds a little more each day & I'm not in crisis about it, although I had a couple of rough foggy weeks a couple of months ago.)
Now - our situations are incredibly different, obviously. He is dealing with completely different issues but the core is the same - he has to heal himself fully, get to a point of loving & liking himself again before he can be the partner that I want & deserve in life. I do not NEED him, or any other partner, to complete me or my family or to make my life "enough", but I do WANT to share my life with someone who is capable of diving in fully with me.
Right now, he can only half-arse it most of the time because he put off all the really, really BIG internal work until now. He's been baby stepping in his recovery, no doubt, but sometimes he chooses to walk in circles when things get too hard or hurt too much & it's held him back, but he's the one suffering from it the most. It's not something I can or should fix for him, or even be
involved
in fixing, no matter how many countless tools & tips I could share..... he has to get there on his own.
We've been coasting along but when challenges in his personal path started to stack up & he spiraled into emotional meltdowns it became obvious that we are operating from opposite ends of the spectrum on how to manage this. His path is his to walk but in the meantime, I can recreate & reinforce my boundaries. I can get space & distance from his day-to-day chaos & stop being tempted to engage in it. I can give myself time & energy to focus on myself & DD & the positive things that are working in life & stay out of the emotional quicksand that is consuming him. We've been separated before - it's when I really, truly learned about this process of individuation & how necessary it is.
I have no clue where any of this will lead us, individually or as a family unit. But I DO know that
it doesn't matter
because I trust myself. Because I love myself. Because I've already been through many versions of hell & lived to tell the tale every. stinking. time. I always land on my feet; even my mistakes bring me growth. I will always be there to support & love myself no matter what. I believe in Me & that's
ALL
that matters.
If I had any doubt it was erased by DD. You all know I have a pretty honest relationship with her & share everything going on in our lives in age appropriate ways with her.... this situation is no different. RAH is set to leave on Friday & when I asked DD if she was stressing about anything or had any questions, she launched into a long response about her schedule, class load, anticipated challenges but not a word about anything at home. So I prodded her & asked directly if she was feeling any anxiety about the changes happening at home & she was like, "about
that
? Uh, no mom, all that stuff will fall into place exactly the way it is supposed to....... this will be good for dad, honestly, but if YOU need to talk, just let me know..... so, back to Science Fair, I NEED to figure out my topic......."

In the meantime, I'm booked for every Saturday night for the next month, lol. I will continue living every day, fully. I'm planning a Girls' Night at my house so my friends can sit around in pj's, doing pedicures & gossiping & having a couple of margaritas without driving. I have events planned with DD & some friends I haven't seen in months. I'll be dancing & doing yoga on the beach, you can bet on it.
I'm really sorry to hear about the work stress too Liz - but please don't let that get tangled up with this & give you excuses to put off dealing with all of this. It would be super easy to let that be a reason to push this issue aside,
again
.

| | |
| --- | --- |
| The Following 2 Users Say Thank You to dandylion For This Useful Post: | |
Currently Active Users Viewing this Thread: 1
(0 members and 1 guests)

Posting Rules
You may not post new threads
You may not post replies
You may not post attachments
You may not edit your posts
---
HTML code is Off
---