Something alarming I see in posts all of the time...
Originally Posted by
FallenAngelina

A quick check on LegalZoom.com says otherwise. Of course, much depends on the particular judge, but I imagine that this awareness varies greatly. Apparently, judges do take addiction into account. I'm not an expert at all, but the question does seem to be embedded in the general legal process of custody arbitration.

"If you are concerned about your ex's substance abuse, you must argue it is not in your child's best interests to be left alone with him and advocate for a custody plan that requires supervised visitation or provides for no visitation at all. In many cases, judges will require parents to attend treatment before they can seek visitation. When one parent alleges the other parent is an addict, judges have the power to compel the alleged addict to undergo a substance abuse evaluation. A court-appointed evaluator will assess whether the person is, in fact, an addict and evaluate how the addiction could affect the children."

I personally had a very good outcome on paper after successfully arguing that my ex's drinking made him a danger to our son. He was ordered to complete a substance abuse evaluation and follow all recommended treatment before his visitation could begin.
The problem is that the onus is on the alcoholic parent to actually live in sobriety rather than simply "checking the boxes." A court order, even a good one, only takes you so far with someone who is absolutely determined to keep drinking.
Not that it wasn't worth it in the end. I am allowed to cancel any visit at any time, so I can now effectively protect DS.
Member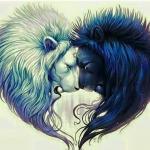 Join Date: May 2012
Location: Florida
Posts: 6,784
That's why, after being here for so long, so many of us start to refer to each other as our "SR Family". We "get" you Cy.




I have so many years dealing with alcoholic parents - as a child, a mom & now as a grandmother raising a granddaughter . . .
For me it is a day by day decision compromise and boundary setting
We've reached the age now of 13 that our granddaughter has a lot of ability to voice her wants. She knows about her Dads struggles & has been raised in a home that loves regardless of people's less that desirable traits or problems.

So today we may see him & tomorrow we may choose not to.

As for SR burnout - I truly felt that for a while. I took a break & focused on what was healthy for me.
I feel refreshed & ready to come back, read & share my e,s, & h when I feel I have something positive to contribute

Wishing each of you a happy joyous & free journey.
Pink hugs
| | |
| --- | --- |
| The Following 3 Users Say Thank You to MsPINKAcres For This Useful Post: | |
Currently Active Users Viewing this Thread: 1
(0 members and 1 guests)

Posting Rules
You may not post new threads
You may not post replies
You may not post attachments
You may not edit your posts
---
HTML code is Off
---