Feeling Sad on Father's Day
Member
Join Date: Jun 2016
Posts: 767
Feeling Sad on Father's Day
---
So I thought I was doing well, but broke down after XAH dropped DS off yesterday in the evening. It was "his" weekend but he shorted it one day because of the fact he had to work (he makes his own schedule)

It really donned on me that him being dedicated father in the past was probably just a way for him to work very little and "stay at home" while doing whatever he wanted during his free time. Or maybe he was somewhat genuine.

Maybe he is doing the best he can these days. I want to believe it - but I am struggling with this this weekend. Hate to see DS sad.

Just wanted to share.
sorry hon. best you can do is help your DS keep his expectations LOW. not talking up daddy time, not even talking up daddy.

it is tragic that a man who works on his OWN schedule is unable or unwilling to MAKE time for his child. it says a lot. his priorities are messed up. and there is not a thing you can do to CHANGE that.

i hope you and the boy do some fun things today! silly things. goofy things.
| | |
| --- | --- |
| The Following User Says Thank You to Bekindalways For This Useful Post: | |
Member
Join Date: Jun 2016
Posts: 767
Thank you all! At times I feel like he is a good father, affectionate, DS loves him, but all good gets lost in his unfortunate unability to make time for him. He was talking a good game about revising parenting plan for more time - but I don't think I have to worry about it. He is more like an uncle rather than a parent these days. He is yet to speak with DSs school or teachers or any of the coaches at his extra curricular activities. Oh well - his loss.
| | |
| --- | --- |
| The Following User Says Thank You to Nata1980 For This Useful Post: | |
Member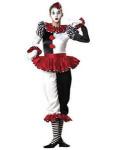 Join Date: Jul 2014
Location: milwaukee wi
Posts: 3,574
hugs to all you out there.. Father's Day... always makes me sad .. miss all of my family from the 1950's to the 1990's... have my photos of so many days gone by.. sometimes that is all I have.. went to my sons for the weekend.. they do a lot of time with her folks.. they are not well. maybe.... and my children's father my ex.. never has time for them even now... cried in the car on my way home.. Eddie Lee just does not know how to take the tears.. my only regret in life not being able to do enough for mykids... we had it hard.. really hard.. but we had each other.. sometimes they laugh about life in the 1980's but then they get a little tight and the chatter goes to a different vein... my job now... if I had had a job like this back then.. but it would not have paid 11.00 per hour. back then 3.35 per hour was as good as it got. for a female.. doing the same job as a guy..... sorry all... Father's Day..... is Hard and Mother's Day is worse.. yep... love my 3 to bits.. hugs and prayers and hopes for a better tomorrow.. ardy
Currently Active Users Viewing this Thread: 1
(0 members and 1 guests)

Posting Rules
You may not post new threads
You may not post replies
You may not post attachments
You may not edit your posts
---
HTML code is Off
---