Update- adult children alienation
Member
Join Date: May 2016
Location: east coast
Posts: 507
Update- adult children alienation
---
My son texted me about 3 weeks ago that he would call me "when he has the time." Nothing since then. I sent back " I am so happy to hear about your new job. I love you." Decided less was better. I have heard nothing since then.

My daughter cut me off about a month ago after an angry rant with an f-bomb. This week she tried to call monday, tuesday, wednesday- left no message. I tried to call back and I left a text each time. we haven't talked.

I started seeing a counselor who has been very helpful. I am finding Alanon has not been helpful with this - talking or ruminating a lot has not been helpful. I am trying this to see if this-posting on SR- is helpful. I started keeping a list of activities that are helpful and are not helpful. Really struggling with physical pain, tears, guilt, shame, sorrow, regret, interrupted sleep. the worst time was about 9 days ago. Gradually getting better. I find what really helps is hanging around loving, caring people- either on hikes or in musical groups I participate in- and going to work.

I cleaned up my apartment put away pictures of the kids- what a difference that made in my state of mind! I was most depressed in my apartment - and then I realized- PUT THOSE PICTURES AWAY! It feels so much better now.

Trying to be philosophical and tell myself any adult gets to choose who is in his or her life. Trying to focus on all the good things in my life.

No financial settlement yet.
Member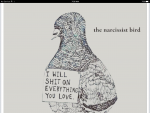 Join Date: Dec 2015
Location: Blue Ridge Mountains
Posts: 739
qtpi,
sorry you are having such a difficult time with your adult children.
Glad to hear you are seeing a counselor, that you are not staying
"stuck" but using all available resources through this challenging
period. Many on here have posted about how it just takes time-
but that doesn't make it any easier.

hugs to you
| | |
| --- | --- |
| The Following 4 Users Say Thank You to mylifeismine For This Useful Post: | |
| | |
| --- | --- |
| The Following 4 Users Say Thank You to Maudcat For This Useful Post: | |
| | |
| --- | --- |
| The Following 4 Users Say Thank You to LexieCat For This Useful Post: | |
qtpi.....it is me...the pesky dandylion that keeps reminding you that it takes time, and that "Leave them alone, and they will come home, wagging their tails behind them" "If they loved you at 6yrs. old, they love you now"
I so agree with the grateful list.....
You do have a lot to be thankful for.....there are so many mothers, out there, who have lost their children to overdose, cancer, tragic accidents, etc....
Your children are still alive and, apparently, healthy....
They are able to support and take care of themselves, in this world....(not all adult children are)....You must have done a good job in preparing them to fly...
You are allowed to take great pride in that...
They have made contact with you...you have gotten "Phone calls"....even if they weren't to your complete satisfaction (yet).....This means that they have you on their minds...and, I say--in their hearts.
They are young with little life wisdom (yet)....and, struggling, in their own way with the family dynamics.....

I see your glass as half full.....
| | |
| --- | --- |
| The Following 2 Users Say Thank You to qtpi For This Useful Post: | |
I'm sure this story isn't over yet qtpi, and in the meanwhile you're turning the focus onto looking after yourself.
I agree that running after them is not the way to go. You know why you left your AH and you had every right and reason to do so. I'm surprised they have no perspective on that.
| | |
| --- | --- |
| The Following 4 Users Say Thank You to FeelingGreat For This Useful Post: | |
| | |
| --- | --- |
| The Following 2 Users Say Thank You to Refiner For This Useful Post: | |
Guest
Join Date: Jan 2016
Location: Northwest
Posts: 4,215
Sometimes I forget that others have far busier and more complex lives than I do and what feels like deliberate neglect on their part is actually nothing more than they have way too many other things on their minds.

Taking down the pictures was a good idea. If the past makes you sad, why revisit it? You can't change it.

Sending you a hug.
| | |
| --- | --- |
| The Following 3 Users Say Thank You to Ariesagain For This Useful Post: | |
Currently Active Users Viewing this Thread: 1
(0 members and 1 guests)

Posting Rules
You may not post new threads
You may not post replies
You may not post attachments
You may not edit your posts
---
HTML code is Off
---