Functioning alcoholic husband???
Member
Join Date: Oct 2014
Posts: 430
Oh, God, Love Hurt I really feel like I was in your shoes. I could have written your words: "I fantasize not about another man but about another life. I am pretty miserable and yet he gets to drink it all away! I am sad for my kids! And I feel like a failure. I am supposed to honor my vows."

I remember one day when he said "hey, we're doing okay, aren't we?" and I said, "are you kidding? I want the last 4 months of my life back."

An active alcoholic will keep us on the roller coaster as long as they can; it's up to us to step off, for ourselves and for the sake of our children. I can tell you now, 14 months after leaving my STBXAH, that I am incredibly glad that I stopped showing my daughters that a wife's role is to put up with abuse. It isn't. We have to stand up for ourselves and get out, for our own sake and for our children.
Member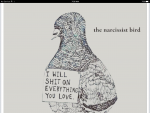 Join Date: Dec 2015
Location: Blue Ridge Mountains
Posts: 739
The dysfunction truly is passed on from generation to
generation -
until someone sees it for what it is and makes the changes needed
to start living their lives in a sane and healthy way, caring about and
loving themselves, creating & enforcing their boundaries to keep
themselves & their children in a safe & nurturing environment.

One of the reasons its so darn hard is because one is shifting
away from generations of dysfunction.....
Currently Active Users Viewing this Thread: 1
(0 members and 1 guests)

Posting Rules
You may not post new threads
You may not post replies
You may not post attachments
You may not edit your posts
---
HTML code is Off
---