Tired of getting blamed for everything!!!
Member
Join Date: Jun 2015
Posts: 220
Tired of getting blamed for everything!!!
---
4 months since my Supposed RAH moved out.
My 25 year old daughter who has had her own addiction issues flip flops.
Two days ago showering love on me .Today because I wasn't bending over backwards for her because she is sick (yet another day)
stormed off again.
She left her dads supper because he didn't invite her sister in a huff.
Then comes and picks on me.
I realize she is struggling but she blames me for talking about him when she brings it up.
I am so confused and tired of her flip flopping.
I can't have a normal day with her.
It's always something.
I'm struggling this is getting so overwhelming .
Bluehawaii.....
Don't you think it is about time to "wean" your daughter?
Of course, it is wonderful to have healthy, quality time with our adult children....

I know she is in treatment for her issues and addiction.....(I hop that she still is and still has her therapist).....SO, SHE HAS OTHERS THAT SHE SHOULD BE TAKING THESE ISSUES TO.

It is not healthy for you and your development...not to mention your enjoyment of life.....to always be in the role of nurturing, nursing, caretaking, fixer roles....

don't you want to live a more "normal" life...with your own friends and activities that belong to only YOU?
Member
Join Date: Jun 2015
Posts: 220
Yes!! How do I set boundaries?
I know we protect our children from predators in this case her dads the predator.
I know I'm helpless!
I get that.
Iam moving forward and I know it's slow but really look how far I've come.
My husbands out.
My daughters out.
I'm getting tons of help.
I just need to now work on setting those boundaries.
So should it be ... I don't want to hear anymore stories about your dad.
He is your dad not mine.
I'm free of the drama.
Please don't bring me into it anymore ??
Does that sound right?
then when she has issues she can figure it out herself no matter how heinous it is?
Is that the road to take??
Bluehawaii....that would be a fabulous start.....
Be aware, though, that it takes time and practice. Others don't lke it when we change from the status quo that they have come to depend on.....
But, one has to go through the short-term pain for the long-term gain....
Member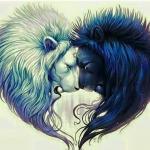 Join Date: May 2012
Location: Florida
Posts: 6,784
Yes, boundaries are there for YOU.... definitely use them!

This sounds like a great beginning - just finish the thought with what YOU will do if she crosses your boundary. It doesn't have to be an ultimatum or even anything that you explain to her - but the best boundaries contain both parts "If this-then that" so that when you are triggered, you don't need to stop & figure out what to do next because you already have your Plan B figured out.
"DD - I am asking you not to speak to me about your father anymore because it is not healthy FOR ME, I hope you can respect my boundary with this."
To Self - if she does bring him up, I'll leave the room/conversation/house/ask her to leave if we are at my home, etc.
| | |
| --- | --- |
| The Following User Says Thank You to FireSprite For This Useful Post: | |
Member
Join Date: Jun 2015
Posts: 220
Thank you for making this clear to me.
I have no idea why these things don't come to me.
I was so entrenched with saving mode I thought I was doing her a deservice not letting her vent to me.
I realize I was wrong with this thinking as it just backfires on me.
Now for stbx same thing I am going no contact.
He tries to play nice in church going in for hugs etc.
Ugh!
I was complying at first but sinced stop.
He weasels his way back by needing something at the house.
I was thinking of hiring movers etc get it moved to his moms
Where he is staying then he can't lieand say I'm holding things hostage ..is this appropriate? I don't care if I end up footing the bill at this point .
This would not be considered illegal ?
I just want his stuff out then he can't keep coming back to ask for things. He says he has no room to store it but they do have a basement and a garage . And really his list isn't much at all I know he's just stalling .
| | |
| --- | --- |
| The Following User Says Thank You to Bluehawaii For This Useful Post: | |
Currently Active Users Viewing this Thread: 1
(0 members and 1 guests)

Posting Rules
You may not post new threads
You may not post replies
You may not post attachments
You may not edit your posts
---
HTML code is Off
---