Hard Time Sleeping
Hard Time Sleeping
---
Set my boundaries again, unfriended AD on all social media, etc.

Now, unlike last time, I'm having a heck of a time trying to get to sleep. Before I knew there was no getting through to AD, it was like talking to a wall and I accepted that I had no control of her choices. This time I keep writing and rewriting a letter knowing that this will be the AHA moment. That as soon as she reads it she'll see the destruction her drinking is leaving behind her. How her daughters, now that they have grown, are like rats leaving a burning ship, etc. Of course, some of it is her realizing the impact it's had on me and she's deeply sorry, and life becomes rosy.

New medication is also making me feel exhausted so it seems like a double whammy. Plus hubby, her step-dad, isn't taking kindly to me going through this again. UGH! Any ideas on getting a good nights sleep?
Member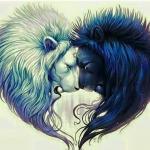 Join Date: May 2012
Location: Florida
Posts: 6,784
Learning to meditate was a godsend in terms of sleep - I've found that it always help me during times like you describe.

I've also used melatonin short-term, but I'd check with your doc to make sure it won't interact with any of your other meds first.

Yoga/exercise help wear me out & sleep better.

Coloring Mandalas is soothing so I keep my colored pencils & books in my nightstand & sometimes color for 15-20 mins before turning in.

Long hot baths with Epsom salts. If you combine this with an aromatherapy body wash/bath foam it can be even more effective - I love Bath & Body Works' Sleep/Detox blend with black chamomile. I sleep amazingly after I use that stuff!

Chamomile tea!

Most of these took time to develop as tools/habits in order for them to be helpful, but it didn't take *too* long to see some minor results.

Good luck!
| | |
| --- | --- |
| The Following 4 Users Say Thank You to FireSprite For This Useful Post: | |
Member
Join Date: Aug 2014
Posts: 2,793
B,
I would say the serenity prayer a million times a night. I felt it helped me.

God grant me the serenity
to accept the things I cannot change;
courage to change the things I can;
and wisdom to know the difference.

I divorced a year and a half ago, (AXH) and I have not said the prayer once, since then. It was my survival prayer when I was in crisis.
| | |
| --- | --- |
| The Following 4 Users Say Thank You to maia1234 For This Useful Post: | |
I also found that listening to music specifically for sleep was helpful to me. If you google "music for sleep", you'll get a ton of choices that have flute music, nature sounds, piano, you name it. You can also check your local library for CDs.
To expand on what FireSprite said about meditation, you can also find guided meditations online for relaxation, sleep, anxiety, and so on. Some you may not care for, but others might be really useful. This site has some good places to start:
12 of the Best Free Guided Meditation Sites
And regarding yoga, the Yoga Journal site
Yoga Videos: Sequences & In-Depth Pose Instruction
has some good videos, plus you can find many, many more online.
A warm cup of tea/cocoa before bed can help, as mentioned: A personal favorite of mine is "Relaxed Mind" tea from Yogi Teas.
Above all, remember--this is only temporary. It is NOT the rest of your life. It WILL pass.
Wishing you sweet dreams tonight!
What a great thread; I love all your suggestions and if you follow some of them as a combo Baxter, you'll be serene, even if you are awake. For me, warm baths are almost magical, and the music, at a very low volume is great too.

I have a version of the serenity prayer which is, 'I can't control other people, I can only control my reaction'. It's so evidently true that I it calms me very quickly.

You know, writing a letter can be a great outlet, but I suggest you don't send it because you need to let go of the feeling you can control your daughter if you could only find the right words. Let go of trying to fix her; it's very liberating.

Instead, think about little things you can do for your grandchildren, without galloping in to rescue them. Just be a spot of calm for them to talk to, and only offer advice if they ask.
| | |
| --- | --- |
| The Following User Says Thank You to FeelingGreat For This Useful Post: | |
Currently Active Users Viewing this Thread: 1
(0 members and 1 guests)

Posting Rules
You may not post new threads
You may not post replies
You may not post attachments
You may not edit your posts
---
HTML code is Off
---