Losing friends to the XA.
Losing friends to the XA.
---
Hi all -- long time no see. There hasn't been much to report from my neck of the woods lately until now.
Since my last update late year, I continue to be introspective and evaluate my life and what I can do to streamline triggers and toxic people from my immediate attention as much as possible. One of my best friends, someone who had been my #1 support through my divorce and custody hearing from XAH started exhibiting some weird behavior over time that sent up red flags for me, and I pulled away. All signs point to mental illness -- I'm not a doctor so I won't speculate -- but she started putting herself into toxic situations with really unhealthy people, quit her job, bounced from house to house living on people's couches, began being emotionally abusive to the people she was staying with. It was weird, and I tried to encourage her to get help. She did, eventually, but decided to do so with a natural medicine guru who is cleaning my friend out of thousands of dollars a month. Nearly her life savings. At this time, I *really* encouraged her to get help, and when she refused, I started pulling away from her entirely. It was too distressing to see her sabotage her life and struggle with symptoms that are easily managed under a doctor's care. Like with my XAH, I needed to give her the dignity of living her life however she wanted without my interference.
The catalyst for our friend break-up was around last Halloween. We made plans and at the last minute she cancelled with me saying she wasn't feeling well and wanted to stay home. Later I found out that she actually cancelled with me to hang out with --- my ex sister in law.
It was too weird. Too weird. I wanted nothing to do with it, so I didn't. I wasn't mad, I was just tired of being worried and disappointed so I stopped calling.
Then this week, DD4 told me that she got to hang out with my best friend, who she hadn't seen in a long time, because she's hanging out with XAH now.

I'm living my life, new job, boyfriend moved in after dating for two years. We adopted a crazy dog and seven chickens. My kids are great. Life is full and abundant with amazing things. I have my struggles, but nothing is overwhelming or insurmountable.
But I confess I am a heartbroken at this news. At one time, all four of us were friends, but my BFF stuck by me when my in laws were at their absolute craziest. She saw all the insanity, abuse, the excuses they made, how they protected my XAH, how they abandoned me with two kids, how they put DD4 in danger with their denial, the extreme legal and financial measures I went to to protect DD4 from their insanity. How she could be pals with them today shocks and confuses me.
(It also tells me that she's still making weird and unhealthy choices.)
I texted her to express my disappointment and sadness, but it ends there. I'm not interested in talking about it or reconciling. I just wanted my feelings to be known, I guess.
XAH is still homeless and jobless after three years. He stays in his parents' basement and they all pretend together that he is sober, although he cannot to date pass a drug test. His visitations with DD4 are 100% supervised. Life goes on, and the crazy goes on without me. I am grateful I no longer have a front row seat.
I'm sorry, Florence--that sucks. You're right, though, that it just reflects what an unhappy place she is in. Nothing you can really do but continue to distance yourself.
I'm so happy, though, to hear that the rest of your life is going well.
Chickens???

Florence.....I am glad that your l ife I s going so well, in general!

I think that you have done the only thing that you can do......it sounds like she does have some problems......
I sure can understand your disappointment, though,,,,,,

Chickens...oh yeah? What are their names?

Crazy dog.....is he getting any help for his problems?

dandylion
CHICKENS. Yes, we have chicks at a friend's house while we finish up the chicken coop this week. Seven chicks of various breeds, and DD4 is brainstorming all their names on a continuous basis. Today they are Anna, Elsa, Olaf, Hans...

The crazy dog is a 1 year old Catahoula rescue. She is a sweetheart and an amazing athlete, but does have some anxiety. Poorly socialized but not aggressive, can be a scaredy cat. We're working with her and a vet to acclimate her to her new life.
Happy to hear from you guys.
With the BFF, the issue I realized I'm facing is this feeling of betrayal that has come up over and over in my life. I am sensitive to the feeling that someone is not on "my team" and has chosen the "other team." I have a tendency to draw a hard line in the sand and refuse to let the people that cross it be a part of my life. I don't know whether or not that is a healthy boundary or an overly rigid bad habit.

I also have a history of people who matter to me remaining cozy with someone who I perceive to be dangerous, and I find it triggering.
Florence....I had to google Catahoula breed of dogs, as I had never heard of the breed.....
Fascinating!! Do you have any pictures that you could share with us?
Have they ever had this breed in the Westminster dog Show?

Just a word of support---I have taken rescues( Cat/Dog). given time and patience, it is amazing how a timid or scared animal can develop confidence and changes in behavior!

I used to tend the chickens on my gradmother's small farm, when I was a small girl. They were my best friends...... I can still remember spending al day watching a brood of chickens pecking their way out of their shells......

dandylion
| | |
| --- | --- |
| The Following 2 Users Say Thank You to dandylion For This Useful Post: | |
This dog has been so wonderful. We adopted her right around Christmas and she has already made massive improvements in her anxiety in just four months. My kids adore her and she LIVES for a frisbee. I still ride bikes a lot and can take her out on trails off off the leash, and she'll run 5-6 miles at a fast clip. It's really something.
She's medium-sized, about 36 pounds, all muscle.
Florence......I think you will find that the healthier you become, the more you will attract healthy people to you.
I don't know your personal history...but, is it possible that your early family and environment contained people who did not observe healthy dynamics and boundaries? It so, I can see why you would be very sensitive to this kind of thing......
I think that when you are betrayed by a person in your personal life....it is essential to have strong boundaries. It is a pa rt of self care and protection.
On the other hand, anything can be taken to extreme forms.....Like a lifelong "sibling rivalry" type of outlook.....lol.....

I think each situation (relationship) has to be evaluated on it's own merit.....
It is scenario dependent......

dandylion
OMG, Florence. I am in love! What a georgous dog!......and, those eyes......

She sounds like a perfect companion for the family. she will be a good watch dog for the chickens, also. I read that they were origionally herding dogs....

dandylion
| | |
| --- | --- |
| The Following 2 Users Say Thank You to dandylion For This Useful Post: | |
| | |
| --- | --- |
| The Following User Says Thank You to LexieCat For This Useful Post: | |
Member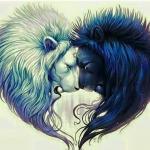 Join Date: May 2012
Location: Florida
Posts: 6,784
That completely blows Florence.

It sounds like she's become a completely different person from the one that supported you during all of that chaos. This reminds of when RAH got lost in his addiction & he surrounded himself with even lower-functioning people to make himself feel & seem "better than". There was definitely an element of like-draws-like happening there.

I know how badly it hurts to feel betrayed like this - even if it's not personal & all about her being lost in her own issues, it still hurts. I'm sorry you're dealing with all of this, but SO happy to hear all of the rest of your wonderful updates!!!! ((((Hugs))))))
| | |
| --- | --- |
| The Following 2 Users Say Thank You to FireSprite For This Useful Post: | |
Lexie...lol....lol....
Yes, as a matter of fact, I have. Yes, they are hard to herd, by a HOMO SAPIEN---because they run in a dozen different directions, at once...
But, for a herding breed of dog....a piece of cake. A herding dog can make the fast cuts on a dime....


***Have you ever tried to herd a bunch of drunks.....now, that is impossible ---even with a good herding dog.....

dandylion
All I can think of is………………….water seeks its own level.

Ill people find other ill people, sounds like they both have issues and be thankful that neither one of them are close in your life anymore.

Betrayal stings especially when it comes from someone we were very close with.

I've lost a number of friends on my journey and looking back at most of them, I am thankful they are no longer potholes or road blocks on my path.
| | |
| --- | --- |
| The Following 3 Users Say Thank You to atalose For This Useful Post: | |
This reminds of when RAH got lost in his addiction & he surrounded himself with even lower-functioning people to make himself feel & seem "better than". There was definitely an element of like-draws-like happening there.
This sounds about right. For a time I did this myself -- and it's why I ended up in crappy relationships with narcissists and alcoholics.
water seeks its own level.
I like that. I've never heard that saying before.
| | |
| --- | --- |
| The Following 3 Users Say Thank You to Florence For This Useful Post: | |
Currently Active Users Viewing this Thread: 1
(0 members and 1 guests)

Posting Rules
You may not post new threads
You may not post replies
You may not post attachments
You may not edit your posts
---
HTML code is Off
---