My BF, my son, and my XAH
My BF, my son, and my XAH
---
Just a very short time ago I was leaving my alcoholic husband and, despite all the crap I went through, I was looking forward to my future and what God had in store for me. Never thought I'd be where I am today, lol.

So, bf asked me what my thoughts were about me moving in with them. Yes, that includes my son, too. We've talked a LOT about it the past few days. Discussed the pros and cons. I expressed my concerns and he was honest and if he didn't have answer for me he just said, "I don't know. I guess we'll just work through it when it comes about or we can talk about it soon and find a solution."

Truly, I didn't see this coming. I kept thinking that he moved so dang slow with our whole dating process these past 11 months that I never would have thought he would approach me with this so soon. I assumed it would come about next year or something, haha.

Anyway, I told him that I wanted to wait a bit. With his new house being only a 4 minute drive away, I'll probably be living there a lot anyway. He was very excited and told me he knew the girls( 7 and 10) would be excited but I, on the other hand, knew my son would NOT be so gung ho. I'm pretty certain my kid would want us to wait. He is very loyal to my XAH.

And, so I talked to my son tonight about it and told him that it would probably be happening in the future. Maybe 4 months, maybe 9 months, maybe 10....but it will happen provided bf and I stay together, lol.

What bothered me the most is the way my son was concerned about how this would hurt my XAH. I know I need to be compassionate but I feel like I am being asked to put off my happiness and my future just to placate my XAH's feelings. He has been telling my son what an awful person I am for moving on so quickly, he accuses me of cheating for the past 2-3 years and he tells my son that I'm a cheating bitch, etc. There's so much more but I'm really tired of it all. Anyway, I asked my son what he would do if we were to move in with my bf sooner than later (just to see what his reaction would be because I don't plan to do this right away until I pray about it, journal, turn it over to God, etc) and he said, "I'll probably just spend a lot more time at dads because he'll need me."

Sigh.....one minute my son is complaining about his dad's drunken tirades and then the next minute he's feeling sorry for his father and treating me like I'm the bad guy. I feel for the boy. I know I can take as long as I want to make my decision whether to live with my bf or not. And, I know that he has told me that he will wait for me to be ready because he is committed to me so that's not my concern. But, what bugs me is that I feel like I constantly put my life on hold for my son or for my X....and maybe my perception is off but today I'm annoyed about how my son buys into my XAH's pity parties. It's insanity and I'm just tired of it.
Hi Liz... Forgive me if I'm wrong, but won't your son be 18 in a couple of years? If so, he'll most likely be out of the house then? What's the hurry to move in together? I've had a couple of friends who stayed put until their last child was out of the house, while dating their SO other, then get married once the last child from the previous marriage moves on in their lives.
There are a couple of possibilities here. One is that it's your SON who doesn't want you to move in with b/f and he's using dad as an excuse. Not that he's consciously manipulating you, but we all have a tendency to want to have an excuse for raining on someone else's parade. Maybe it feels awfully soon to him--he's still processing the divorce, and now things are to be shaken up AGAIN.

Under the circumstances, I think I'd consider putting it on hold for now. You've said, yourself, that you are very close to your b/f's house and can spend lots of time together. If your son were moved out then I don't think his opinion would count for much, but he is still living at home.

You don't have to think of this as placating your ex, you can think of it as giving the kiddo a more stable life until he goes off to live his own life (more or less--he will still be home when school is out but he'll be much more independent).

Just my two cents.
Liz......this is a "toughie"......but, one thing is for sure.....blended families are a challenge, it seems, for everyone.
I agree that taking it s..l..o..w is a good idea. It gives time for adjustments and formation of bonds......
I remember from one of my psychology courses on marriage and family...this subject was discussed in detail...
They made the point that axcept for very young children..less than four years
(toddlers).....that it takes about 7yrs. for a blended family to feel ready solid.....

dandylion
| | |
| --- | --- |
| The Following 2 Users Say Thank You to dandylion For This Useful Post: | |
Yes, ladies, and like I said in my post: I want to wait. My son will be 18 in November. I have turned this whole thing over to God. I honestly think my BF and I need to know each other better before we completely blend our families. There is no rush.
If he really wants to be with me, he should be willing to wait for me. It's as simple as that. I am grateful that he brought this all up because it's given us a chance to air some grievances(pet peeves like about the toilet seat and toothpaste in the sink), figure out what our future obstacles may be, and has opened up a new line of communication. I'm hoping we get closer through this even if I have to put him off for a few months. My lease is up after the holidays and you know, it will be here before we know it.

Thank you all for always supporting me and being with me through this journey!
| | |
| --- | --- |
| The Following 2 Users Say Thank You to lizatola For This Useful Post: | |
Member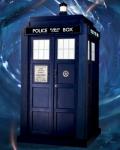 Join Date: Apr 2013
Location: Mmmmmm
Posts: 3,179
Hello Liz,

It sounds like your son is having difficulties with his father. It sounds like he is pressuring your son to be his new enabler or at least Be his vat of bitterness and hate.

Being almost 18 and knowing your mom is ready to move on is probably something difficult to process as well. As in sometimes getting it and at other times not wanting to think it all the way through...

Who can your son talk to about these sorts of things? Does he have a counselor?

Good luck with everything!
Codejob, yes he has one and I have asked him if he wants to go back. He hasn't been receptive to it,but I think I will press him again this week about it.

And, yes, these are issues with his father for sure. A lot of things have come up and I feel badly for my young man but I can't fix it. I tried that for years and I already know that the only person I'm responsible for is myself.
| | |
| --- | --- |
| The Following User Says Thank You to lizatola For This Useful Post: | |
I had to come on and add that my bf is so understanding. He's willing to wait for me, whenever that will be.

But, it was so cute the other day when his 7 year old cornered me in my closet and nearly begged me to come live with them. She said, "Please, please, Liz, live with us! I will give up my room for G (my son) and I'll live in the loft, I promise!" Her sweet little smile, her huge hug, and her adorable brown eyes had me sold, lol. I still told her it was between her dad and I and that I had some thinking to do, but dang his kids can put on quite the hard sell!
Member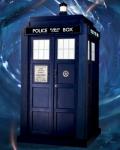 Join Date: Apr 2013
Location: Mmmmmm
Posts: 3,179
Hi Liz,

If I recall, your son has a learning disability. How much of his emotional life is impacted by it? You are still possibly quite responsible for his emotional maturation though he is 18.

He saw you put up with AH for years, then you finally broke away. Think about how hard you worked to get to the point you are. He may very well be unsure despite you talking with him a multitude of times what his role is with his father and what freedom he truly has a a young adult to walk away or put up boundaries. Seeing you work on your own financial and emotional health independently is very important visual messaging.

giving him the emotional tools to deal with his alcoholic father could be a very important tool kit that can aid him for a lifetime. Maybe you could participate in the counseling in a limited way to express your concerns about what seems to be going on during his visits with Alcoholic dad and also work through your plans to move in with a new family and the best timing of that move.

Is he going away for college? If so, maybe you could make that the time you move in with your other, 'new' family. That is a traditional launching time in our culture. And it shows for him that he is your primary concern until that time. Because if your son is mixed up, he could easily read into this adult relationship as you abandoning him just like you abandoned his father. Because tha it is probably 'the truth' of what your X will bitterly state. I think you need to consider working through all of it before you move with the counselor.

Take care,
Liz....I recall knowing a couple who had a similar situation. The woman had a teenaged son...16yrs. old. The man was very keen on moving in with the mother and son....but the son was feeling resentments about it.
It happened that both of the adults were very successful real estate agents and frequently worked together in the same office.
The male had been a military officer and had a more authoritarian "style".....and, the son was a more sensitive artist "type".
The woman told me that she knew that there would be difficulty in the home if the two guys were to live together in the same house in the coming couple of years. She felt that things were working well with them dating and spending time together...but, she knew that fur would likely fly if they were "forced" closer together....and, she didn't want that.
she, ultimately, told her boyfriend that if he wouldn't wait....that she would have to end the commitment for future living together (and marriage).
The boyfriend didn't like it.....but, he DID wait....
The son went away to college (moved into his own place with friends while attending the local college) . The couple did, eventually, marry.....
That was several years ago...and, they seem very happily married, today....and still work together. The son is doing fine in his own life...and, they get along as a family, in general.....
That is one story that I know about, first hand......

dandylion
| | |
| --- | --- |
| The Following User Says Thank You to dandylion For This Useful Post: | |
Community Greeter

Join Date: May 2010
Location: USA
Posts: 13,566
I am going to be the unpopular one. Liz, I am so happy that you are happy. However, my stance on moving in together has changed, especially with kids involved. I think people should get married and then move in together, I don't think it should happen before. The world has changed a lot, not for the better.

This is just my .02 of course. No matter what you decide to do, I am behind you. However, I won't lie, I am glad to hear you say you think you will wait.

Many hugs.
Your son sounds like my youngest - she was the one most codependent and most protective of her father.

What happened to us is that AXH eventually treated her the way he treated everyone else, and she had had enough and is now the least compassionate when it comes to her father.

I don't think for a second you need to be compassionate with your ex. You're divorced, which means what you choose to do with your life is none of his damn business.

I would, however, be concerned about how your choices affect your relationship with your son. I know that my kids have very mixed feelings about their stepdad - mostly because they feel he imposes on their time with me. I can imagine that adding two more kids - step siblings- to the mix could make that worse.

New husband and I also agreed that we would marry before moving in together. Our thinking was that we had both seen the kids react to our exes introducing them to scores of boyfriends/girlfriends and we didn't want them to go through that; we wanted them to k ow that "we" were for reAl, that it wasn't a fling and that we were serious.

I can imagine it's tempting to go ahead with the moving in for financial reasons. I'd be very very cautious though and I'm glad you are, too.
Thanks everyone for the feedback. I love coming here.

It's been a crazy week at my new job but I just wanted to mention that I'm not looking to get married; at least not in the next few years. I watched my mom and my aunt move in with men after their divorces, not being married right away, and then eventually tying the knot a few years later and they are both still happily with their men (20 plus years later).

I have seen all scenarios and I don't know what the right answer is, honestly. I have a friend who abstained from even kissing his wife before they were married and they had a bitter awful divorce a few years ago, after 15 years of marriage and 3 kids. I've seen people have happy loving relationships for 10 plus years but NEVER opt for a formal marriage. And, I know a multitude of people who are my age who are absolutely miserable in their marriages but are staying together because of financial reasons or because they own businesses or have debts or problems with their kids and so they stay married.

I don't think there are any true right or wrong answers. I do know that I will be waiting to live with my guy, but I will say that I am OK with living with him outside of marriage. The idea of marriage does not appeal to me. And, honestly, my bf is probably more pro marriage than I am. If I were to move in with him, I honestly think he would propose in the future and since I'm not sure about marriage in general, it's one of the reasons I'm holding off on moving in together. I guess I'm afraid I might encourage him, lol?

Either way, until I'm 100% certain and until he and I have some more dating time under our belts, I'm OK with how things are right now. I love him, he's told me he loves me and is committed to me. His kids love us both and all the kids get along well together. Actually, my son really does enjoy being around the girls and he watches over them like they're his little sisters. Things are good.......totally crazy and hectic, but GOOD, LOL!
| | |
| --- | --- |
| The Following User Says Thank You to lizatola For This Useful Post: | |
Currently Active Users Viewing this Thread: 1
(0 members and 1 guests)

Posting Rules
You may not post new threads
You may not post replies
You may not post attachments
You may not edit your posts
---
HTML code is Off
---