Need words of wisdom...dying inside
Member
Join Date: Aug 2004
Location: South
Posts: 63
Need words of wisdom...dying inside
---
My husband admitted himself to a rehab treatment on August 3 for alcoholism. He was there 15 days. He drank the night of his 30 day sobriety b/c he thought he could handle being at a fantasy football draft (held at a bar, of all places) with his friends. He couldn't. He felt guilty and said that it would never happen again. He realized that he can't be places like that and not drink. Over the past couple of weeks since that, I have had moments where I questioned his sobriety. Last night, he went to a meeting, came home, and I new that he had been drinking. Once he realized that I knew, he "confessed." I didn't say a thing about it. He could just tell by how I was acting that I knew, though he said that isn't the reason he told me. I can't handle this. I have read and high-lighted the entire section in the AA Big Book entitled "To the Wives." However, I can't seem to distance myself. We have 2 small children and I am a horrible parent to them when my life is so filled with worry and concern and anger at my husband. I don't want to play with them. I am not there for them emotionally b/c for 6 years, he has consumed my thoughts 100%. "What is he doing?" "Why is he late?" "Has he been drinking?" "How much money has he spent?" "How drunk is he this time?" "Is he going to get violent?" I questioned tonight whether he was drinking and almost, ALMOST packed the kids up in the car to go and follow him after his meeting, but I didn't. But all I think about all day long is him. I am a teacher--probably not a very good one b/c my thoughts are consumed with him. I don't want to work. I want to go and wait outside his office and follow him home after work every day. Why, you ask? I don't know. So that I can catch him "in the act." What good will that do? Nothing. He always drank whether or not I knew or cared. He always made the attempt to lie about it, but not very convincingly. The time in rehab was such a needed relief. I missed him and waited for his one 5-minute phone call each night, but the worry and fear was gone. Even after he came home, I worried about him having the coping skills needed to refrain and remain sober, but slowly, I started to worry less. Then he drank (and that time, wasn't honest with me). The worry came back. The wonder every day if he was drinking. The night he was dishonest with me after the fantasy football draft, I told him that if he would have just been honest with me, I would have reacted much differently. I told him that I would have been dissapointed, but that I would have been supportive. So he was honest with me last night. Was I that way? No. I was (am) angry to a point where I want to throw in the towel. He tells me that he needs my help. I can't help him. I have tried to help him for TEN years and I can't. He asks me what it is going to take for us to stay married. In the past, I said going to rehab and getting help or going to AA. Well, WTH??? He has done both of those things!!! Now what??? If they didn't work, I have no solution. If that was to help him stop drinking, there is nothing more, so I feel like he is a hopeless case and at this point I am wasting my time b/c there is no hope for him. He did what I had always asked him to in the past, but it still didn't work. His sponsor is a great guy, but 9 times out of 10 when he calls his sponsor, he gets his voicemail and it is hours before he gets a call back. He actually called him at 6 tonight, left a message, and it is not 4 am and never got a call back. I could say that is why he drank, but it wasn't. He has a list of a million people from AA that have given him their phone number to call any time of the day and he doesn't do it. He has only ever called his sponsor. He "says" he drank after the meeting, but I don't believe him. I think he drank on his way to the meeting. He drives an hour home from work each day and we only live 2 miles from the meeting. I suspect he went to the meeting buzzed. He just woke up and asked me to come back to bed so I asked him to be 100% honest with me whether he drank before or after his meeting. He said after, so I asked him if he wanted a drink, why didn't he talk to someone there? What better a place? If he wanted a drink so bad, why wasn't this something he could talk about in the meeting, and then maybe go and have coffee with someone afterwards? We live in a large, metro area, and there are 30+ people at his meetings. His response? "I guess I already had my mind made up." So if this is all it takes for him to fall off the wagon, what is a sponsor going to do? If he has his mind made up, goes to AA, and STILL goes and drinks, how can anyone stop him? I have been to a meeting with him. It was the most positive feeling ever. It's the feeling that I get when I go to church--that all is right with the world and I have such a good, revived spirit. I got that same feeling from his meeting. UUGGHH!!!! Sorry I have rambled. I just don't know what to do. I can't seem to detach myself. I have been to Al-anon, yet it is difficult b/c the al-anon meetings are opposite my husband's AA meetings, and being that I have no childcare, I can rarely attend. And I still don't seem to be able to detach, which is what al-anon teaches. His drinking affects mine and my children's lives so much that I can't detach. My mother has been married to my alcoholic father for 47 years. He has been sober (on his own, no rehab, no AA) for over 10 years. She stuck with him after afairs, DWIs, wrecked cars, etc. I am not like her, nor am I cut to walk the same path. I can't do this. I want (need) emotional and financial stability, and I have learned that I can't get that with my alcoholic husband. Yet, I have never managed to walk away.
When he is ready to stop...Because HE wants to stop... that is when he will stop. I would tend to think he is stopping because you say so.

can't detach? or don't want to?

Holding on maybe because you feel it is a form of hope?
Letting go will give a real hope.
By letting go you would be doing the best thing you can do for both him and you.
Member
Join Date: Aug 2004
Location: NOT in love thank goodness
Posts: 115
first...hugs....your life is full of tough situations. I'm sorry.

next, in the words of Dr. Phil...so how is that working for you?? I know you know the answer is that it isn't working. So YOU need to change for you and your children. Stop obsessing over his life I suppose. It is hard, because I have lived my whole life focused on others. It comes so naturally to me to forget all about me. I have to really really concentrate hard to think about me...my needs, my thoughts, my opinions. Some days I feel like I don't have any. Some days I ask...where is my SELF? What is my SELF?

You have started defining yourself. YOu aren't your mother. You can't live like this. You have needs...stability. So there is a start. Is there another Al-Anon meeting? Another AA meeting? You need Al-Anon right now. YOu need help moving the focus from him to you and the children.

One day at a time. Try to detach just TODAY. Focus on you and the kids for just TODAY. Don't think about a future with your husband...don't think about when in the future he will drink again. Focus on TODAY. Teach your heart out. Your students need YOU. They need you to be present. You can do it. come home and hug your kids, make dinner, watch a TV show after dinner, read the kids a book, tuck them in, take a bubble bath. THEN...go to bed peaceful........get up and guess what?? then focus on TODAY again. You can do it. YOu need to do it.

big old bear hugs to you........you've dealt with it all your childhood with your father and mom and now your own husband. Your kids deserve more than what you had...I'm sure you are thinking. Well guess what ...they have better than you had...they have YOU. NOw just be sure you are there!!
Dancing To My Own Beat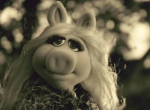 Join Date: Oct 2003
Location: I don't know what kind of state I'm in
Posts: 1,326
((Jala))
I couldn't make myself detach. My mind had a mind of it's own. I needed help. I joined Al-Anon, got therapy, and came here. Through the help and support of others who understood, and could show me a different way, I have gotten better. For a long time, my husband has still struggled. But I have been able to learn to let go. I have learned how to take care of me. I have learned how to detach with love.
Al-Anon can help. Through meetings, literature, and support, we can begin our own recovery. We can heal and grow, whether the alcoholic is sober or not. Give it a chance. What have you got to lose? To find meetings in your area,
http://www.al-anon-alateen.org/english.html
and select "How to locate a meeting." Hugs, Magic
Jalacola, I'm am so sorry for the pain you are going through. Most of us here know exactly what it feels like to be in your position & it really stinks! I have to agree with everyone else though, you have to really make yourself try to detach. I know it isn't easy. On the positive side though at least he has made some attempts at stopping. As I've heard from numerous AA attendees, they tried and fell off the wagon quite a few times before finally kicking the alcohol. I don't know what his past drying out experiences have been, but I do give him credit for at least trying. That being said, it doesn't mean that you have to continue to put up with the behavior either. You have children to take care of at home and many more to teach during the day. You are surrounded by people who look up to you to make a difference in their lives everyday. Now look within yourself & decide what you are going to do today to make a difference in your own life. I'm not saying to leave him, I'm saying focus on you and become a happy person with yourself........you can do it. Do it for you and do it for your kids!
the girl can't help it

Join Date: Apr 2004
Location: splendraville
Posts: 5,589
Jalacola-

If you live in a large metro area there must be a lot of drunks therefor there must be lots of alanon meetings in your area. In my city there are meetings morning, noon and, night and some even have child care and an AA meeting across the hall.
Member
Join Date: Jul 2004
Location: Javatown
Posts: 92
Jala- Oh, how we all feel for you. You took the courage to reach out, which can be the very first step towards healing.

For me, reading 'Codependent No More' was really really helpful in starting my change. Detachment seemed to be the hardest thing for me to learn & the one I was most impatient about seeming to master. (I think I started to get thru osmosis from all the reading and meetings I went to.) Now I am liberated, free to move forward and it really feels great. While I had chained myself down with the effects of Alcoholism disease, I never even knew what I was missing -what else there possibly could be.

Now I am back in school this fall after years of hiatus, really living my life each day. It's wonderful. I now have the choice to just love everyone unconditionally no matter what. I picked up my 3 month AlAnon chip at a meeting a couple weeks ago, carrying it in my purse -wherever I go, I know that people care.

Jala, you are a TEACHER, a MOTHER, a WIFE and above all a PERSON!!!!

Prayers and thoughts to you.
Let me add, detatching and working on you will lots of times change the A. (Don't watch or hope for it)
I don't know what they think, but it might be "oh! Shucks, guess this is my problem, I best think about this" Who knows how or what they think, but it seems to help a lot of them too. Welcome and keep us posted clancy46
Queen of one liners
Join Date: Jan 2003
Location: walking beside you! Not in front of you.
Posts: 658
(((Jala))))

Welcome to SR. From your post you KNOW about living with the active drinking. Now you want and need to learn new tools so you can learn to live Your life, for YOU. Most of us who grew up with the active drinking probably have married an A. Bless their hearts. The horns on their heads just fit the holes in ours. I can't tell you why but it seems that's the way life happens for us. It's my belief that my H.P. guided me to alanon so I could learn how to really live life, MY LIFE! Not someone else's. When I am oppressing about some one else I certainly am not living my life.

The 3 Cs of alanon have helped me more than anything else.

You didn't cause it.
You can't control it.
You can't cure it.

But you can recover from the effects of alcoholism just as I and countless others have.
I knew the worry, frustration, and hopelessness of the disease. I wanted a new way of living life. Going to alanon I learned new tools and how to use them. I had the support of a group of people who were willing to go to any lengths to recover from those effects and find themselves in the process. Today most of the time I have Serenity and if I lose it I have a support group who are willing to help me find it again.

I am so glad you posted and please keep coming back. SR is here for you 24/7.

Love and prayers,
Daffodil
Member
Join Date: Aug 2004
Location: South
Posts: 63
Thank you for all of your replies. My husband is now in the "you are over-reacting" frame of mind. He is trying to tell me that I over-reacted to last night. He didn't go to his noon meeting like he said he would. He didn't go to his meeting tonight either. No meeting today at all after he got drunk last night. He "said" that he called his sponsor today and he still hasn't called him back. He told me that he is tired of me being so concerned and only wanting to talk about his drinking and recovery. It's not all I want to talk about. I want to have NORMAL conversations with him, about our children, about vacations, about jobs, etc., but I can't when all I think about is his drinking. I think he has been drinking tonight as well. I told his step-mother (who is like his real mom). She has my 5 year old tonight and he told her that he heard Daddy tell me that he drank liquor last night, so I told her. She has had her suspicions several days in the last week, and oddly enough, they were the same days that I suspected it as well. He is using the "it's a disease" line as a crutch. He told me last night that he couldn't help it--"It's a disease." Bullsh*t. The disease makes him want it; makes him need it; makes it consume his thoughts. But HE was the one that walked into the liquor store. He was the one that drank it because why? Simply b/c he wanted to. I can't compete with that. Our home is currently being lease/purchased and the people should close within the next 4 months. As soon as it closes, we will have money to pay off 80% of our debt and then I will file for divorce. I cannot disconnect myself from his drinking. I need to disconnect with him totally. I feel I am at my bottom at this point.
Hi jalacola. I am sorry - it sounds look you have a good plan with getting out of debt and making a change. I'm trying to get up the courage myself. I have 2 kids, and don't want them growing up to be ADOA. I know how tough a decision it is, and I know what it feels like to have had enough. Again, I just want to offer my thoughts and prayers and tell you to hang in there. And I know everyone keeps saying it - but take care of yourself. Sounds like you are...
Jala - my heart goes out to you. Everyone replying has given you wonderful advice. So many of us can relate. Your story is not a new one.

One thing that helped me was realizing that my obsession in thinking about my AH 24/7 was much like his obsession with alcohol. I expected him to get over it but I couldn't do it myself. I expected him to use some self-control but I exercised little in my own thought process. Somewhat like the pot calling the kettle black. Both of our obsessions (mine with him, and his with the bottle) were destroying our individual lives so spilling onto the other's. I've really only started on the path to recovery but just like an A, I live one day at a time and am grateful for the minutes and hours that I stay focused on my children, friends and my job. It does get easier. I promise.

My AH also attends meetings on a regular basis although he has had only limited periods of sobriety in the last 2 years. He told me once that sometimes he goes to meetings to see if anyone can talk him out of drinking. If not, he will go buy a bottle. Of course, that is just another excuse and they do have a million of them, but then so do I when I obsess over him.
Member
Join Date: Jun 2004
Location: Titusville, FL
Posts: 82
Jala,
Hang in there girl! We've all been there and feel your anxiety. My AH has been dry (I dont consider him sober yet) for 8 weeks. I did the same thing you did for 16 years. We separated 6 months ago and I was a mess. Went to Al-anon and got codepedant counseling.

I found that when I finally didnt give a sh** what he did and just took care of myself, he responded differently. I'm not too confident he'll stick with it, it's too soon. But I dont ask if he drank (you can always tell anyway) or what he's up to. I set my boundary (no alcohol) and he knows if he drinks, it's over, simple as that. No more crazy life for me, I've had enough.

When I finally let go (yes, it's very hard) and gave it over to God and said "Take this off me and do what you will with it", I began to feel better. I had peace and was able to sleep at night. Now if things dont work out, I think I can move on without falling apart.

Sending you my strength vibes Jala. You can do it! You are worth it!
Currently Active Users Viewing this Thread: 1
(0 members and 1 guests)

Posting Rules
You may not post new threads
You may not post replies
You may not post attachments
You may not edit your posts
---
HTML code is Off
---