Swimming with sharks
Member
Join Date: Jul 2015
Posts: 56
Swimming with sharks
---
Today would have been our 12 year anniversary. Actually we were together about 20 years. Hmmm....a guy who takes 8 years to commit, how did I miss that red flag?!?

It's so strange to think 12 years ago we were married on the beach and I thought we'd have the happily ever after. He was most likely already an alcoholic by then but it took me 9 years to figure that out.

He said I could decide what we did the day after our wedding, the 1st day of our married life together. I decided we should swim with sharks. So there I am, all alone in a cage in the middle of the ocean with sharks circling. The perfect metaphor for life with an alcoholic.

And the real kicker...we were out looking in the touristy shops and I bought him a T-shirt that said, "Will trade wife for beer." Little did I know....
The Following 15 Users Say Thank You to LucyGoosey For This Useful Post:

firebolt

(11-19-2015),

FireSprite

(11-19-2015),

happybeingme

(11-19-2015),

healthyagain

(11-21-2015),

Kboys

(11-19-2015),

ladyscribbler

(11-21-2015),

Lilro

(11-21-2015),

Liveitwell

(11-19-2015),

lmvalentine

(11-19-2015),

Mango blast

(11-18-2015),

marie1960

(11-22-2015),

SeriousKarma

(11-21-2015),

slowclimb

(11-22-2015),

Stung

(11-21-2015),

TakingCharge999

(11-21-2015)
And your T-shirt read "will trade life for beer drinker"? No offense-- all really funny things have tragedy in them...'tis why we laugh (so we don't cry). I'm only at the beginning of the surgery to remove my still-drunk partner from my life. I'm an alcoholic too if I drink so I don't. Our stories probably end in similarity with life before but the mid and aftermath is playing out the same. I'm spending a lot more time on this side lately and commend you all on your struggles and victories. Congrats.
With that title I immediately thought of my job and coworkers lol
Progress, not perfection! You are no longer around sharks nor around unhealthy people. I say that is a reason to celebrate!! a new chapter in your life.

| | |
| --- | --- |
| The Following 2 Users Say Thank You to TakingCharge999 For This Useful Post: | |
Member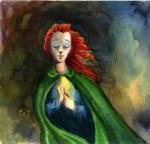 Join Date: Mar 2014
Location: My mind wanders a lot, but I try to stay in the present.
Posts: 1,009
Now I'm wondering what activity you should have suggested the day after your wedding.

Building sand castles would have also set you up for a metaphorical disaster.

Sun tanning? Nope... you could get "burned".

Maybe you should have just gone to Vegas. It's all a gamble anyway.
Currently Active Users Viewing this Thread: 1
(0 members and 1 guests)

Posting Rules
You may not post new threads
You may not post replies
You may not post attachments
You may not edit your posts
---
HTML code is Off
---