Advanced 'Steps' Recovery
Member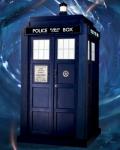 Join Date: Apr 2013
Location: Mmmmmm
Posts: 3,179
Advanced 'Steps' Recovery
---
We went into the grocery store Saturday afternoon to get the supplies to make tacos. I never cut through the alcohol aisles, I wander the long way through bakery, bread, & lunch meat just as the store is designed for shoppers (suckers) to do. So as I prepared to cut to the right, my husband marched straight through the beer aisle. Didn't even look to the right or left. He was focusing right in on the ground beef straight ahead.

I paused and watched him do it. Part of me wanted to clap, so I took the usual long way to gather my thoughts. I think he knew I was affected by his path as he reminded me his knees were aching and that WAS the shortest way to fresh meat from the entrance.
Good for him. It's one thing to make up excuses to get a vicarious charge out of being around alcohol, but when the shortest path from point A to point B is down the beer aisle it's silly to avoid it.
Currently Active Users Viewing this Thread: 1
(0 members and 1 guests)

Posting Rules
You may not post new threads
You may not post replies
You may not post attachments
You may not edit your posts
---
HTML code is Off
---