Could really use some support and words of wisdom
I'm really going to say to listen to the people here. We have no agenda.

I remember being on that abuse website. I actually didn't think that i belonged there. It was, he wasn't that bad in certain ways, but he was a lot worse in certain ways. It's hard to explain.

Sometimes, I think it is hard to explain, hard to live with, and, hard to get out of these things.

I can't tell you much. I can only tell you that you are doing terrific. He's not. You met him while he was a drunk. You really have no ideas of what he is like sober, even if he ever gets sober.

He rages now. I thought my ex would only rage when he was drinking. I was wrong.

I do hope you stick around. I really like talking to you.

Also...... I never want you to feel isolated and like you can't talk to someone. I can't express that enough. Whether you stay or leave, I am here for you. Remember, it is all your decision. Not ours. Not anyone else's. Like I said before, I spent 27 years with this. (Well 25, took 2 years for the divorce).

I really do wish you and your H the best, but I do want you to know there is always a place to come to.

Caring about you.

amy
| | |
| --- | --- |
| The Following User Says Thank You to amy55 For This Useful Post: | |
I'm sorry if my reply seemed harsh. It wasn't meant that way. Part of recovery is that everyone, not just the alcoholic, examines their choices and behavior. All I have to go on is your posts, but it seems like you married this man hoping that a small amount of sober time would change him into a different person than the one you've known for over a decade. I'm not trying to be mean, but in recovery we have to examine our own thought processes. It's not all about figuring out the alcoholic.
Member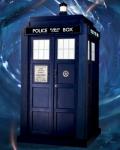 Join Date: Apr 2013
Location: Mmmmmm
Posts: 3,179
Good morning!

I am sorry of you took my post yesterday in a negative manner. I was just curious so I could respond better to where you are at. Most people join SR to FIX their addict partner OR get knowledge to DEPART their addict relationship after a number of years of putting up with the addiction cycle.

You made a serious decision to legally marry after 12 years that were rocky. You knew exactly what to expect. You've been there many, many times. You are either running the 'family' on your own due to a binge or a financial crisis. you are probably single handedly the one who is always on duty with your child. And yes the walking on egg shells is heart-crushing. They crunch and crunch if you are talking about sex or if he can pick up milk on the way home. But you know all of this Jennie.

You can't win. Your love and dedication can't fix him. He is likely always - even sober - to have issues with stress and emotions. As his partner, you will always be the handiest blast target.

So you basically married the man you THINK he can be and you are living with who he's always showed you to be - an active alcoholic. Both of these versions of your husband are housed in one body. You can't control which one is going to win his battle, but you've got the previous 12 years to use as a strong indicator.

I came to SR in year 18 of my marriage after kicking him out of the house for drinking. He is sober and we are still trying to rebuild our marriage at 2+ years of sobriety and my recovery work. It is very very hard. It would be much easier to divorce. When I write of your situation, I speak now with 21 years marriage experience. I would not wish my marriage on anyone. It has been one long incredible lesson in codependency and loneliness. Marriage should NOT be this hard. You, Jennie, I see working awfully hard.
Member

Join Date: Jan 2015
Location: West Coast
Posts: 768
Hi there! Welcome!
My guy is non-violent as well. And we never got to the crazy fighting before I broke up with him. I did NOT want to end up resenting him for all the stupid fights that were bound to happen because of his drinking antics.
I'm more of the take it and swallow and avoid conflict type of codependent anyhow....

Anyway... I've heard about the walking on egg shells even during sobriety. It's like, the partner doesn't want to shake things up, and the addict is trying to stay away from hurtful topics that may trigger him/herself.
What is going on here are poor emotional-coping skills. These poor skills probably had something to do with the choice to drink so much in the first place. They are not the reason for drinking, but the drinking may have been a way to cope with it.

My guy was "the life of the party" type and was sooo outgoing and people just loved him. We met people everywhere we went. I absolutely loved this because I am a social butterfly myself. But the alcohol was what "helped" him get out of his shell because in reality, he is much more reserved and can be shy. And he doesn't like that about himself.

This is similar to not having emotionally healthy coping skills because he has never had to deal with it before. Or at least, fix whatever issue it is that came up probably years ago; alcohol tends to suspend personal growth.

He CAN grow... if he wants to do the work. And in the mean time, your only job is just to get out of his way, accept the good stuff AND the bad, and choose which ones you will give your energy to. That's it.

Just last night in a conversation with my xabf he said something that shocked me a little and showed me a little immaturity for where he is at in his journey. But, it is where he is, and it's just fine. Honestly, there are other areas where he just blows me away with some wisdom too! I find that a lot of our work as codependents is to just really accept who we are... ourselves, and others.
| | |
| --- | --- |
| The Following 2 Users Say Thank You to LemonGirl For This Useful Post: | |
Currently Active Users Viewing this Thread: 1
(0 members and 1 guests)

Posting Rules
You may not post new threads
You may not post replies
You may not post attachments
You may not edit your posts
---
HTML code is Off
---