Long overdue update
Needabreak--just do it! LOL You are so right about the adventures to be had! I just spent the afternoon at Valley of the Gods. It's much like Monument Valley only less crowded. I'm thinking of going back in the morning because I saw many beautiful possibilities for shots if the sun was shining the other direction. We'll see how I feel about it in the morning.

BTW, I found the spot in my profile where SR lets you add a link to your website, so if you want to follow my adventures, you can subscribe to my blog. And I can recommend some awesome places on the Oregon coast if you're interested.
It was tough, letting go. (I had a lot of "stuff" I accumulated over 50 some years!) But now that I've shed that baggage, I find I really don't need very much in terms of material things to be happy. Of course, cameras and lenses can never go, but the rest of it just clutters up my life!

Community Greeter

Join Date: May 2010
Location: USA
Posts: 13,566
LTD...what a great update, and a beautiful photo! Thank you for sharing, and for the update.

I know just what you mean, I too was the controlling, bi$ching wife, in reaction to my XAH. I am so happy to not be that person anymore. I admire that you went for your dreams, congrats to you!!!!!

Thank you for sharing, your post is inspiring and it's so wonderful to hear something so positive! Safe travels to you!
| | |
| --- | --- |
| The Following 3 Users Say Thank You to fedup3 For This Useful Post: | |
I was awakened at 5am this morning by thunder and lightning. I thought, oh no, there goes my trip to Valley of the Gods. (the road is impassable when wet) But, since I was awake anyway, I got up and checked the radar map. The rain was not over the valley and it was moving in the other direction. So, I went for it. As I suspected, it was beautiful in the morning light. And (bonus!) I saw two golden eagles soaring high over the cliffs. Feeling nothing but pure gratitude today.

L
Member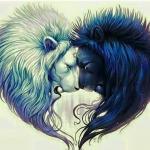 Join Date: May 2012
Location: Florida
Posts: 6,784
Love these updates (& pictures)!! Thank you for stopping in LTD, your story continues to inspire so many of us. You were making this big change when I was fairly new to SR & I will never forget your amazing example of going after your dreams. I think it was just last week that we bumped an old thread of yours! ((((hugs))))
Yay!!! You're "back"!!!

I have followed your travels and photos and not only am I in awe of you and your courage and heart, I'm also grateful to have been able to follow you because the peace and adventure has been contagious!!!

Keep on keeping on, my friend. You remain an inspiration.
LaTeeDa! I have been thinking about you this week, and logged in to see if you were still here. Looks like my timing was perfect.

I just got my first D-SLR this past Thursday and have been having a blast. I have always enjoyed your inspiring photography, and thought I'd check in to see how your dream has been progressing and growing. I'm so happy to see that you are doing better than ever!

You have found Serenity! <3
Community Greeter

Join Date: May 2010
Location: USA
Posts: 13,566
LTD....it's so good to hear from you! I was so inspired when you decided to go the RV route! It's so super great to hear you are doing so well! I love that you let the universe guide your way!

XXX
I've been off the grid for a few days in a state park with no internet or even cell signal. It made me smile to log on and see this post bumped back up! Yay for you on the new camera Starcat! Watch out, it can be habit forming, lol.

I needed a little cheering on today as I'm traveling tomorrow. One of the unexpected surprises for me on this journey was the discovery that I really don't like travel days. I love being in new places and discovering new sights and meeting new people, but the actual traveling is kind of chore. Go figure.
I am so happy to see the update from you. Glad I checked in today as, like you, I do not visit the site very often anymore. The site is bookmarked, and I was tired of facebook, so I popped in today on a whim.
I will definately be checking out your blog; your photos are breathtaking.
You are so close - please come to Nebraska

The beauty of the sandhills (aka God's Country) unparalleled. I would love to see it through the lens of your camera. And, if you are so inclined to travel further east in the State; I would love to meet you face to face.
Don't want to hijack your thread; I've always been a few years behind you in my recovery - but our paths have been very similar. I will post my own update on "retiring" to follow my dreams....
| | |
| --- | --- |
| The Following User Says Thank You to nowinsituation For This Useful Post: | |
Thank you so much nowin! I don't think Nebraska is in the cards for this year, but I plan to keep traveling so maybe next year. After spending some time with my folks and catching up with some old friends in Wyo., I will be heading west again for two reasons.
1) I don't do snow in my RV! I will spend the winter near the Pacific Ocean where, even though it's likely to rain a lot, it won't be solid and white!
2) I have a man in my life these days and he lives in CA. We spend a few months together traveling, then he goes back to his home. He was last with me in early June and I'm starting to miss him.

L
LTD, your update is very inspirational and your photos are gorgeous! Im 51 and also taking pictures of the wildlife and barns and countryside around me. Its very soothing. Im so happy you are living your dream and I once was controlling and naggy in my relationship too. No more am I that person thanks to SR. I love hearing the stories of people who made it through the storm and it gives hope to those still struggling. Keep sharing your updates and photos

Currently Active Users Viewing this Thread: 1
(0 members and 1 guests)

Posting Rules
You may not post new threads
You may not post replies
You may not post attachments
You may not edit your posts
---
HTML code is Off
---