Revelations
Revelations
---
Tough day today, positive, but tough with some new discoveries, more or less disturbing. After talking to the landlady, I discovered that my AH had some manic depressive episodes 10 years ago. She told me he was in a very dark place before he met me, that he started neglecting his hygiene (her exact words, and he is actually one of the most pedantic men I've ever met), and generally was very negative. So, it is possible that he is bipolar. His sister is, and his mom had some depression issues too.

So, I paid my rent and deposit and got the renter's insurance. The big move out day is Monday. 48 hours left.

His behavior? Probably something that looks like a headless chicken running around. Making up lies that he has plans, that he talked to his friends and will move out and go to another state. He is panicking that he will not be able to afford the apartment once I leave. He will generously let me have the car (and the loan. . . LOL). I told him that we will have to file for divorce first before he "moves." But I think this is just manipulation, because he really has nowhere to go. He pushed everybody away.

Just wanted to share this. Makes me feel better.
| | |
| --- | --- |
| The Following 2 Users Say Thank You to LemonGirl For This Useful Post: | |
You know what this reminds me of? When you take a deck of cards and build a castle. And then you pull one card out and the whole thing collapses. Those past ten years were built of cards. I feel blessed for not having children.
My husband is bi-polar. I have lived with him unmedicated (he was mis-diagnosed).

I'd take a knee walking alcoholic any day of the week over an un-medicated bi-polar. At least with an alcoholic you kind of know what to expect - not so much with the other.

If he is I hope he will get the treatment he needs. When it is treated it is very manageable.

As for you run, run as fast as you can.
Guest
Join Date: Jan 2015
Posts: 588
One of the worse bi polar people that I know spent a full year locked up on a psych ward and is running amok un medicated because he is deep in AA and said that they don't do meds. He's trying to 12 step his way out. Sorry, not gonna happen for this condition. It is like juggling nitroglycerin just to talk to this guy. Which I don't anymore. Give me a good old fashioned coke head any day over that.
I must admit I really feel weird when it comes to this diagnosis. It would make a lot of sense, BUT the point is he gets "manic" after certain amount of alcohol, and that is pretty much every day between 8 and 9 pm. And he also lies a lot and is intentionally hurtful. He starts neglecting himself when drinking is endangered. He is also very calculated when it comes to debt and it just occurred to me that he was just testing my reaction about the loan, which, he can believe it or not, I'll be able to pay. He is not even aware how much money he wastes on tobacco and alcohol (the loan + health insurance premium!)

But there is an officially diagnosed bipolar person in his family.

Again, it would explain a lot, but it is not an excuse.
Member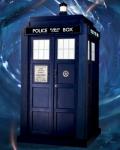 Join Date: Apr 2013
Location: Mmmmmm
Posts: 3,179
Keep detaching and building your own life! You are doing well and deserve a safe haven Healthy again!

Be prepared for drama... As for the bipolar, yep sounds like it may be a component. But nothing you can do...
Member
Join Date: Sep 2005
Location: Houston, TX
Posts: 2,126

---
| | |
| --- | --- |
| The Following User Says Thank You to NoelleR For This Useful Post: | |
Currently Active Users Viewing this Thread: 1
(0 members and 1 guests)

Posting Rules
You may not post new threads
You may not post replies
You may not post attachments
You may not edit your posts
---
HTML code is Off
---