backsliding.........
backsliding.........
---
Hi friends. I wouldn't be honest if I didn't post some of the feelings I have been having that I consider backsliding.

I am once again having lots of feelings about hubby not working. This issue just keeps circling around and round. My family on both sides gave me very strong messages about working. Pride in my family is not about how much money you make but how hard you are working. My grandmother worked very hard as a homemaker, scrubbing floors, washing walls, doing yardwork, etc. I could go on on on here, but you get the picture: your value is determined by how hard you work, how dependable you are, how much you contribute. So I over achieve in all these areas. But hubby has no such messages. You see if he was unemployed but working his but off at home, I could handle this better.

I am also having feelings about my daughter, who turned 18 yesterday, leaving for college in a couple of weeks. Both my children will be out of the house and it will be just hubby and me. I feel loss at this transition.

Sometimes I feel very alone, that no one is there to take care of me. SOmetimes I just need someone to notice that I am feeling down or overwelmed, or in need of reassurance. I know I should ask for what I need, but how do you ask someone to show you that you are cared for? Yes this is the problem: hubby is in his own alcoholic world, not available to me, daughter is separating from me and not tuned in to Mom like she used to be, son is on his own with his own interests. I feel like I have no family. My sister has big issues right now and has limited energy for me. My friends also have limited energey for me. I just don't have a good support system.
Hello Rose,

Now... what was the backsliding part? This looks like a boy-howdy-go-Rose moment to me! You're up to "I want something back". Let's go all the way home. You DESERVE something back. Now don't get all tied up in knots about expectations. Knowing you are worthy has little to do with figuring on getting. But it's where we start looking at fairness. IF you get nothing back, WHY should you give so much? You know you can't expect your lump of a husband to take care of you. So the only way to make the situation equitable is to change yourself. You can stop giving so much.

Now... about your lack of community. That's in your capacity to change, too. I say this about every three months and nobody ever comes back and says they did it but GO VOLUNTEER AT YOUR LOCAL COMMUNITY THEATRE. You don't have to know how to do anything. You can audition to be in a show or you can work on sets or lights or costumes or props or box office. Willing hands are trainable. And you will be a part of something. It's instant, and so is the company. And most generally fun. And it will give you something to think about and serve besides the slothful sponge at home. C'mon Rose!

And if you don't like my idea- HEY PEANUT GALLERY!!!!! What can Rose do to jazz up her life and meet new fun people???? Please chime in.

Hugs,
Smoke
Dancing To My Own Beat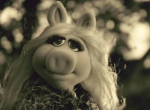 Join Date: Oct 2003
Location: I don't know what kind of state I'm in
Posts: 1,326
((Rosey))
Are you able to go to any Al-Anon meetings? That has been a great support for me. They understand what I'm going through, and how to get through it without losing my mind. My home group meets three times a week. They have karaoke every other Friday. Getting involved has helped me to feel better about myself, and more secure in my life. Hugs, Magic
(((Smoke)))

You should be an inspirational speaker. I love the way you look for opportunity rather than sulk in dispair. When I grow up, I want to be just like you.

OK, here's my contribution. My friend wanted to learn more about wine. She got a part-time job at a winery. She works events like weddings and parties telling people about the wine they produce and answering questions. She got a free wine education AND gets paid for it. She's met all kinds of interesting people, gets to snack on all the food, has a lot of fun and makes a little extra change.

I guess my point is, you can figure out something you want to learn more about and maybe you can get somebody to pay you to learn it.

L
Queen of one liners
Join Date: Jan 2003
Location: walking beside you! Not in front of you.
Posts: 658
((((Rose))))

My word but you surely did come to the right place for "go for it" talk, didn't you! I will tell you there is a ton of places, and all of them need volunteers. Senior Centers, Bingo parlors, hospitals, nursing homes. And don't forget our troops. You can get as excited as you wish about any one of these things. If you have time, you can e-mail a whole company of our troops one at a time. You don't even have to know them. Contact your local paper and see if they have any service personal e-mail addresses. The troops love care packages, especially the ones with baby wipes and jerky. Talk about appreciation!
Whenever I feel un-appreciated and left behind, all I have to do is look around. There are always someone who can use a hand up. You can even take an old lady like me out for ice cream. Anything chocolate will do. Take someone a balloon for no reason. Give someone a single rose, like the cashier at your favorite store. I love doing things and not getting found out. It's more fun for me and gives someone else something to think about. As clever as you are I am sure you will come up with something that fits you and your life style.
Go for it girl and have a blast!
EXCELLENT ideas ladies!!!!

Lots of hugs to you Rose......that feeling of the kids not needing good old Mom anymore is a big bummer for me too. We want them to grow up and be more independent and then when they do we wish for some of those hugs they used to need from us.I am busy with work and wish I had more time to do other things besides house work in between shifts but Volunteer work would be something I would look into one of these days in the future. Possibly at the Hospital. The gift shop would be nice. My Mom does that back east and she really enjoys it. I think that I would too.Remember that we are always here for you!!
Hugs and prayers,
matters
Member
Join Date: Jan 2003
Posts: 4,955
Tony Robbins ain't got nothin' on Smoke.
Okay Rose, this member of the Peanut Gallery will chime in.
What lights you up? Books, music, gardening...whatever it is, I bet there are community groups in your area that you could join.
Smoke's idea about community theatre is excellent. I did that in high school and college and it was a bright time in my life.
Someone once told me that you have to seek out your joy.
He was right.
Go for it Rose, I expect big things from you.
More hugs,
Gabe
Rose,

It sounds like this is a time of change for you. I know you said you decided to stay but how about looking at staying as a one day at time deal? At least that way you don't feel trapped....you can change your mind tomorrow.

You do deserve to get something back. Also one of our biggest codependent traits is giving until there is no more to give.

If this seems like a round and round dilemma maybe that is because your HP is whispering in your ear. I know you have one...I know you are spiritual. If we don't listen to the whispers they just get louder. Could that be what is going on? You have been struggling with this relationship for as long as I have known you.

You deserve everything can get out of life. You are active and determined but you seem frightened.

Hugs,
JT
Thanks folks for your love and suggestions. Still feeling a bit shaky this morning, like I might burst into tears right here at work. I will think about your suggestions. I use to do theatre in HS and college too. Perhaps I could get involved there. I do need a new hobby or interest. I am involved in several activities already but I don't seem to get the sense of caring I am looking for. I am involved in church, the chair of the worship committee, on the councel etc. But believe it or not, I have been a member there for 6 years and no one really knows much about my life or my struggles. How is that possible? I have a home Alanon meeting, and I feel welcome there, but I don't have a close connection with anyone outside the meeting.

Anyway I will sort through this today. The good news is that I am spending the weekend with my college roommate. Just the two of us in a town in between our homes. We talk and talk and she really gets me, knows me since before the flood, Haha - knows where the bodies are burried!!! So I well get some good caring for in just a couple of days!! We get together at least 4 times a year for a weekend of fun and sharing and support.

Thank you again for your kind words etc. Yes perhaps the HP is whispering in my ear, somehow I think I am close to hearing. Perhaps I am a bit frightened. Who am I when I am not the mother of my children or wife to hubby? Maybe that scares me a bit. hugh........
Thanks Daffodil, right you are. I am feeling better this morning. The air is cool here today with low humidity, wonderful. This morning my run went well, a bit easier without the humidity. And today I am off to Charlotteville after lunch to meet my college roomie. I love these weekends, they are such a necessary gift to myself. I am still thinking about the community theatre idea.

Hubby has a plan. Our neighbor has asked him to begin mowing lawns on these forclosure homes that he is buying and selling. Hubby went out and bought a trailor($500) to move our ride on mower etc to the houses. He is very excited about the idea. He said last night if this could only work out, at least for awhile, even just two weeks, so he could feel like no one can put him down anymore. It was a geniune emotion, not directed at me, just his feelings. So I pray for him, that this may work out, he deserves that much. Thanks for your support this week, friends.

Oh and, two weeks from today my daughter moves into her dorm. I am so excited for her.
Currently Active Users Viewing this Thread: 1
(0 members and 1 guests)

Posting Rules
You may not post new threads
You may not post replies
You may not post attachments
You may not edit your posts
---
HTML code is Off
---