Getting Right-Minded & Spiritually Calm in the Morning
Member
Join Date: Feb 2009
Posts: 765
Getting Right-Minded & Spiritually Calm in the Morning
---
What do you do in the morning for relaxing and taking care of the Spirit? Do you read Alanon Daily Readers such as One Day At A Time, Hope For Today or Courage To Change? If so, which of those do you like best?

Anything else you read or do for morning Quiet Tome to offset fear, anxiety, or just to get serenity before your day starts?

Please share!
The first thing I do when I wake up is say Thich Nhat Hanh's little prayer/gatha/poem:
Waking up this morning, I smile.
Twenty-four brand new hours are before me.
I vow to live fully in each moment
and to look at all beings with eyes of compassion."
I also try to fit in some spiritual readings and I do at least 15-20 minutes of yoga daily.
At night I try to (not always--I get lazy and forget) to do an Ignatian-style Examen.
The Following 11 Users Say Thank You to SoloMio For This Useful Post:

BunnyNest

(12-01-2014),

DoubleDragons

(12-01-2014),

Fathom

(12-02-2014),

firebolt

(12-02-2014),

greeteachday

(02-08-2015),

lillamy

(12-01-2014),

Redheadsusie

(12-01-2014),

Shutterbug1

(12-02-2014),

Stung

(12-01-2014),

theuncertainty

(12-02-2014),

WMJ1012

(12-01-2014)
Funny you should ask today.
I'm in a situation where work is my main stressor. That's actually a very good thing, because changing jobs is a lot easier (and cheaper!) than changing your marital status...

I had a four-day weekend and was just calm and happy. Went to bed last night and woke up every other hour with anxiety, knowing I'd have to face my unpredictable boss today and not knowing whether it would be Jekyll or Hyde coming into the office. As a recovering codie, that's frightening to me.
I finally woke up 30 minutes before my alarm went off. Instead of sighing and going "oh man -- I wish I could have slept another 30 minutes!" I used the time to pray for people. Whoever God put on my heart. Including my third-cousin-four-times-removed or something that I haven't talked to for years, he popped up as someone needing prayer.
I really do think that started my day off a lot better.
I have the Bible on my bedside table, and I also have Beth Moore's "Praying the Word Of God" (I think that's the name of it?) and those are frequent morning reading for me.
Member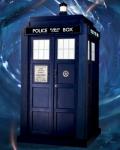 Join Date: Apr 2013
Location: Mmmmmm
Posts: 3,179
Of all the daily readers I've used, my favorite by far is Language of Letting Go by Melody Beattie. I prefer her writing style any day over most Al Anon materials. This book I have carried around in my car/briefcase for a year straight I was so attached to it.

I do keep Courage to Change in my office drawer. It's a nice size for that sort of thing & sturdy with its hard cover.

I've done 3, 3-week free meditation programs this past year with Deepak & Oprah. I have found them excellent. I also have several meditation apps and a CD I use. I often wake up early enough to meditate in the am.

I will probably switch to an Advent daily reader to mark the holidays. My RAH picked up one for me at church last weekend.
Member
Join Date: Jun 2011
Location: Right here, right now!
Posts: 3,351
I am with Code I read the Language of Letting Go.

I also attempt to exercise int he morning, and I am more likely to take my time for prayer meditation then later in the day. Especially if I create meditation time I notice my day is much improved.
Member
Join Date: Dec 2013
Location: Silicon Valley, CA
Posts: 2,063
Headspace!!!

It's this amazing meditation app that I recently started using.

They are daily 10 minute meditations and the app actually teaches you HOW to meditate which has made a world of difference for me. I try my hardest to wake up before my kids do so I can have 10 minutes of quiet meditation time for myself as the VERY first thing I do every morning.

Also, practicing deep breaths at noon and 3:00 pm every day helps to me recalibrate and I often realize that I'm anxious when I didn't even know that I was simply because it's so difficult to breathe.

Seriously, meditating has changed the way I think and live. It rocks my socks.
Member
Join Date: Jun 2014
Location: MD
Posts: 635
Exercise after I wake up unless I oversleep or am sore from yesterday lol, Buddhist daily reading and brief meditation and some combination of alanon ODAT, Courage, Hope before I head out the door. I run to my alanon mtg on fridays which has been a big help cardio-wise.

I really appreciate the exercise for clearing my head- crazy zombie nightmare last night lol.. it took the run to blow the cobwebs out of my head this morning.

I read several of the Beatie texts, she got me on the path into Alanon but I generally prefer the latter at this point.
| | |
| --- | --- |
| The Following User Says Thank You to schnappi99 For This Useful Post: | |
Member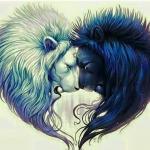 Join Date: May 2012
Location: Florida
Posts: 6,784
Yoga & meditation really help me but I'm pretty lazy most mornings, lol.

I never miss a morning without mentally reviewing 3 things for my gratitude list, I do this before I ever get out of bed.

@Stung - thank you for the meditation app suggestion - I got a lot out of the daily Deepak meditations & I've been looking for something to replace it now that it has ended.
| | |
| --- | --- |
| The Following 2 Users Say Thank You to unsureoffuture For This Useful Post: | |
I'm up at 5 a.m. for this very purpose. I give myself one hour of 'me' time, because after this my work day is on until I go to bed at night. I start my day by making my bed and I never skip it. It may sound weird, but that's calming to me.

Gets rid of visual clutter/messiness while I'm getting ready for work. After breakfast and coffee, I pray for about 45 minutes. Sometimes that includes journaling, sometimes daily devotionals. But always a good chunk of time in simple conversation with God.
_________
Right now, this prayer is part of my daily prayer routine. It's borrowed from a prayer card I received in the mail from the Padre Pio Foundation of America:
Prayer to Honor God's Gifts
I come to You to seek Your blessing on all I say and do this day. Guide me to see and appreciate the good in everyone I meet.
Help me put into action the gifts, talents, and abilities You have entrusted to me. Enlighten my eyes, my mind and my heart to recognize and value all the beauty that surrounds me. Free me from fears and doubts so that I generously offer love and understanding to my family, kindness to strangers, and charity to the poor, the needy and those who are suffering.
Continue to direct me on life's journey, so that when You call me home, I can say with pureness of heart, that I dedicated my efforts and energies, not for material gain and success, but to serve You well, honor all Your gifts, and make a positive difference in the lives of others. Amen.
_________
After prayer time, I'm off to the shower. I have also found that it helps me to have the TV on while I'm getting ready for work in the morning. If not, my thoughts can easily stray to things are bothering me...things that I almost always have no control over and can obsess about if I don't have a strategy for distraction. A tiny morning cure for the codependent in me.
| | |
| --- | --- |
| The Following 2 Users Say Thank You to Eauchiche For This Useful Post: | |
Currently Active Users Viewing this Thread: 1
(0 members and 1 guests)

Posting Rules
You may not post new threads
You may not post replies
You may not post attachments
You may not edit your posts
---
HTML code is Off
---