xAH using/hurting kids as retaliation...
Member
Join Date: Aug 2005
Location: Miles from Nowhere
Posts: 396
I had asked him MANY times in days leading up to it to be SURE he recalled they had this big game and party and he assured me he would have them there EARLY. I had offered to help or bring them myself if he wanted and he said he was all set.
He knew it was really important to them, so just to get back at you, he hurt them.
My active alcoholic father, who died of alcoholism when I was still a kid, did something similar. He'd encourage my sister to beat up on me to get back at my mother.
He was a narcissistic d***head, and sounds like your ex is too.
Sorry this happened.
Member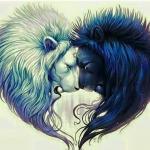 Join Date: May 2012
Location: Florida
Posts: 6,784
Add me to the exploded head list; I just want to throw up after reading that. It's unforgivable to me for anyone to treat kids like this.

I don't have any ES&H to share, but your kids are always in my prayers. ((((HUGS))))
Your post makes me so mad.
What a horrible thing to do or not do for your kids.
At the end of the day you have done everything you could to prevent this from happening & you have to tell yourself that.
You were also right to explain this to the children & prove it.
You can't control what goes on when he has contact with the kids.
The children will quickly learn who is reliable & who is not, doesn't make it any easier I know.
Currently Active Users Viewing this Thread: 1
(0 members and 1 guests)

Posting Rules
You may not post new threads
You may not post replies
You may not post attachments
You may not edit your posts
---
HTML code is Off
---