An Idea for Daily Readings.....
An Idea for Daily Readings.....
---
I really miss the daily readings posts. I'm sure a lot of others do too. I especially liked the specific examples of how to apply the topic to our lives.

I was thinking that it may be possible for one of the forum leaders to post a topic related to recovery each day and then, those that were further along the recovery road could post an example of how they approached that topic, light bulb moments related to that topic, their struggles with the topic, etc.

For example, letting go & letting God, detachment, being good to ourselves, seeing good in others, one day at a time, etc.

Anybody think that might be a good idea?
L
Dancing To My Own Beat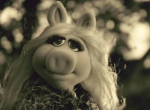 Join Date: Oct 2003
Location: I don't know what kind of state I'm in
Posts: 1,326
Great idea! The daily readings from the Al-Anon literature were collected from members sharing their experiences. I'm in. I vote that Debbie pick the daily topic, since she was so faithful in posting those readings for us. Hugs, Magic
I too..miss the daily readings. Think they are great. One of the first things I do in the mornings..is get a cup of coffee and head for the internet. Come here to start my day..with the daily reading. Maybe some one will come up with something.
Does anyone have something on their mind?? I am on first thing every morning and if I don't see something from someone else I can post a topic. My thought for the first one is "acceptance" because it is such a huge part of Step One.

Instead of a daily topic it could even be weekly, giving everyone time to think and absorb.

JT
JT
I think "acceptance" would be a great starting place. Being new to the program, I am looking for all the help I can get from you "veterans" of the proram out there.
The weekly idea sounds good too - give everyone some time to post their thoughts, and all of us, to absorb!

cwohio
Currently Active Users Viewing this Thread: 1
(0 members and 1 guests)

Posting Rules
You may not post new threads
You may not post replies
You may not post attachments
You may not edit your posts
---
HTML code is Off
---