Higher powers
Member
Join Date: Jul 2004
Location: Texas
Posts: 341
Higher powers
---
Hey everyone!! I am at it again lol, in my recovery and study I have kind of come into a roadblock. I am stuck on step 2. I have completed step 1 in that I know I am powerless, that was easy for me. However beleiving there is a power greater than me that can restore me to sanity is where I have trouble. I was raised a baptist, attended church alot as a kid. In my adult life however I have moved away from God, I have begun to question his existance when all of sciences rules and such seem to dispute it. I don't feel in touch with God as I did when I was younger. I've read alot in my books about it, how your HP may not be a religious concept, but more spiritual. I'm sounding confusing I know. I know there is "something" giving me some spiritual strength, I don't know if it's my "voice within" , God, or what it is. I can't seem to put my finger on it. I know it could give me more if I got in better contact with it and turned all my baggage over, and I so want to do that. I realize now what a control freak I am. I have trouble accepting there is something greater than me that I can give control too. Afraid of being let down if that makes any sense. Afraid to hand over my baggage when I keep such a white knuckled grip on it. I spent all my breaks and downtime at work reflecting on this. Any insights y'all? Tell me how y'all discovered your HP. Maybye something will click with me. Thanks y'all! Hugs! Teggie
Member
Join Date: Jul 2004
Location: Oregon
Posts: 80
Hey Teggie!
When I first read your post, I thought "control freaks unite"!

Looks like soul searching is the theme for the day. I think I'm doing a bit of it too. Only I'm not religious. I never liked believing that I couldn't control everything. I wrote just a little earlier today that I wanted to stop feeling like my life is out of control. It seems that in my desire to have control, I lost it. funny little paradox.
So, I guess what I'm doing is realizing that I need to let go a little bit (or a lot). For me, it's not giving it to anyone to take care of for me but an effort to be at peace with myself.
I need to learn to accept that regardless of my faults I'm a good person. I know that this will be a battle for me, the battle to let go of my fears and my fear is that letting go of that "white knuckled grip" will mean chaos. But, wait.. I'm already living in chaos.

So I'll try something different. Maybe for me that HP is just a new trust in myself. The belief that I can actually muddle my way through this life and stop worrying about all the what if's and why did that happen.
Hugs!
M
Teggie -
I don't know if this will help you or not but I never thought I'd "get it" either.

One thing that really helped me get through Step 2 was something that Ann said. She said that we could believe "even a little bit" in a power greater than ourselves. I decided I could do that - a little bit. I didn't have to believe it in ever fiber of my being at first. I could just accept it as a possibility.

My HP is nothing conventional at all. He's more like a friend than a big powerful being. He listens really well and doesn't really say much. He will repeat things to me that I need to "get" when I go to Him moaning and groaning and impatient.

It is really just something I needed to ground me. To make me understand that everything wasn't on my shoulders. It's hard to imagine that I didn't have Him before and it makes everything so much easier.

Take your time & keep thinking about it. You'll get exactly what you need. I know I did.
Hugs - L
He who lets go, gains... he who tries to hold on will remain at a loss.
The white knuckle hold needs to be let go of.
As far as a debate of there being one who is stronger, willing, and able to help you... that is something you will need to find out.
Till you surrender and trust in what ever power you want to put faith in... you will always have white knuckles.
If it is a belief in self (inner self) accept that for now...God will wait. He waited for me and I know He will wait for you as well. He is there always.
Teggie

If you go to live meetings, just take a look around the room and you will see people who have been through as bad or worse than you, and you will see that they have peace, serenity and hope. Try to believe in whatever power got them that far. You don't have to call it God. You can call it inner strength, the power that runs the universe, our simply Higher Power with no specific religous connotation. Just a "power" that is greater than we are.

Some people call the strength of the fellowship their Higher Power, until they can move from there.

My Higher Power is God (doesn't mean yours has to be), and the God I know today is a loving, forgiving God who watches over and protects each of us, not the God I grew up with who was presented as a powerful judge waiting to punish sinners.

And what I said to Lorelai was that I sturggled with this too, and really wasn't convinced that God would restore me to sanity, but seeing what He had done for others gave me that faint glimmer of hope that maybe, just maybe he might do it for me.

Came to believe means just that. It's a process for arriving at that belief and it takes time, an open heart and mind, and observation of others who have what we want.

Hugs
Ann
A little south of sane
Join Date: Jun 2004
Location: "For peace of mind, we need to resign as general manager of the universe."
Posts: 177
For me this was a difficult and long road and yet it had such a simple answer.

I just had to stop focusing on how I was raised, what I was taught, what I've been told I need to think/believe, the things that confused me and the things I did not like and put that all not just to the side but down so I could walk away from it and into the place where I could focus on ..What did 'I' believe??

I started with, I believe there is good and evil in this world. I choose the side of good. Once that step had been made, I found more and more things I DID believe in and with each step forward I also find more peace. I'm still walking forward.


I believe.



sigh
once in a . . .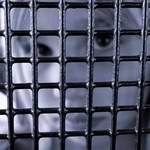 Join Date: May 2004
Location: looking in / looking out
Posts: 1,214
When I first came into the program (AA) I found myself facing the same dilema - I'd been raised Catholic and it just hadn't "rung true" for years -
I used to lay in bed at nite, before going to sleep and try to "picture" *MY* Higher Power. It was really difficult in the beginning - my upbringing clashed with what I *wanted* to believe. I gave myself permission to picture and 'try out' whatever image and characteristics came to mind.
I only did this at bedtime - a quiet time of day. Looking back, I prob'ly spent months doing that. It wasn't really an easy process, but was more than worth it. Sometimes I just prayed "Please help me find You". Most of all, I realized that I had to be quiet and listen - and not try SO hard. Your HP already knows where + who you are.

Blue
Teggie, you gotta have faith. That is believing in something without proof. It took a very long time for me to feel comfortable with this concept. For me it was difficult due to all the pain and hardship put on me by people of the male persuasion in my life. Now I have found that my higher power truly exists within me. It is so much easier for me to accept my higher power as being female and so much more like my mother than my father. My higher power is the mother, friend and sister I never had. I pray and she helps me deal with my "baggage". Rather than handing over my baggage, my higher power helps me sort through it and learn what I need to from each piece.

Hope this helps.
Dancing To My Own Beat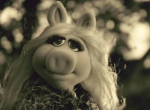 Join Date: Oct 2003
Location: I don't know what kind of state I'm in
Posts: 1,326
Teggie,
There are a lot of good answers here. Finding a higher power that you are comfortable with is important. The great thing about the 12 steps is that no matter how you define it, the steps work. It still amazes me. I think you are right that if you continue to work the steps, the contact that you feel will strengthen. I have found that the more I know myself, the better I know my HP, the more guidance I feel, the more serenity I have. When I worked step 2, I got everything I could get my hands on in Al-Anon and read. I brought it up at meetings. It all helped. I learned to listen to all the information, and make choices about what was best for me in my recovery. It was so freeing to not be judged because of the spiritual path that I chose. I wasn't one to believe without proof. I looked for proof. I measure that proof in my life today, compared to where I came from. That is my proof. I look for proof every day. And I find it. Hugs, Magic
Currently Active Users Viewing this Thread: 1
(0 members and 1 guests)

Posting Rules
You may not post new threads
You may not post replies
You may not post attachments
You may not edit your posts
---
HTML code is Off
---