Chalk one up to me. Hahaha
Member
Join Date: Jul 2014
Location: Southwest
Posts: 83
Chalk one up to me. Hahaha
---
So I have been removing small bits of money and keeping them safe for a little while now. My AH has been off the last 2 days from work and decided to go and buy beer as I won't buy it for him anymore. He asked me how much we had on our account. I told him and told him that was all that was there until payday which was a few days away. Well, AH drains out the checking acct leaving $3 in there. I had gone to bed and didn't find out until the morning. When I confronted him, I get "Well that fing sucks for you doesn't it" right in front of the kids. I didn't engage in the argument further and got the kids off to school then waited til he passed out to go home. The joke has been on him though, as I have had money for diapers, and ice cream for the kids and anything else they have needed the past few days. While he on the other hand has screwed himself over and has been moping. I am so proud of myself right now.

The Following 23 Users Say Thank You to Combakkid For This Useful Post:

Alaskachick

(09-25-2014),

Amy2011

(09-24-2014),

Blossom717

(09-25-2014),

CodeJob

(09-25-2014),

dessy

(09-26-2014),

Dojang

(09-25-2014),

firebolt

(09-26-2014),

FireSprite

(09-25-2014),

Florence

(09-25-2014),

happybeingme

(09-25-2014),

healthyagain

(09-25-2014),

honeypig

(09-24-2014),

hopeful4

(09-25-2014),

ladyscribbler

(09-25-2014),

love4menotu

(09-25-2014),

LoveMeNow

(09-24-2014),

maia1234

(09-26-2014),

Raider

(09-24-2014),

SallyTaylor

(09-24-2014),

Sikofit

(09-24-2014),

suncatcher

(09-25-2014),

Sungrl

(09-25-2014),

Treerat66

(09-25-2014)
Member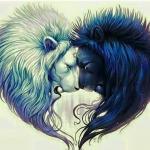 Join Date: May 2012
Location: Florida
Posts: 6,784
This is exactly one of the ways that I started to stand up for myself financially, good for you! I guess it is a sort of "can't-beat-'em-join-'em" mentality but it was the only way I could figure out to level the playing field so that I could keep up on the basics of life for DD. You know, silly things, like lunches, uniforms, activities, birthdays......

and like Hopeful said, this is how I started diverting funds into cash savings for rainy days.
It was really a wonderful feeling when, while RAH might have been struggling with his own crappy consequences & having a bad day, I could remove myself from the situation & do something totally simple like take my kid to McD's & enjoy ice cream cones & giggles instead of sitting home & stewing in negativity myself. It was very freeing.
Member
Join Date: Jul 2014
Location: Southwest
Posts: 83
Hopeful I am stashing some. I have a separate checking account as well as an emergency stash as well hidden at home. I have just felt free and empowered the last few days and it has been such a blessing to know the kids and I are ok in spite of my AH. Thank you Firesprite and Sungrl for the kind words. It was so great being able to take the kids out and know I had the cash. My AH is beside himself right now because he did not get the results he expected and doesn't know what to do now. Detachment is such a blessing!!! The "honeymoon" stage of his cycle has vanished as he was not getting the results he expected so now we are starting the mean downward spiral. All I can hope for now is to get some audio of the abuse to use when I leave for custody purposes as my kids do not want him to get 50% custody that is the norm in my state.
| | |
| --- | --- |
| The Following User Says Thank You to Combakkid For This Useful Post: | |
Currently Active Users Viewing this Thread: 1
(0 members and 1 guests)

Posting Rules
You may not post new threads
You may not post replies
You may not post attachments
You may not edit your posts
---
HTML code is Off
---