I Think XAW Has Lost Her Will to Live
I Think XAW Has Lost Her Will to Live
---
I have lurked and posted on these boards for years. I am now divorced from XAW after 16 years of drama and heartache. She has a cycle: daily vodka drinking to the point of death/starvation, going to the hospital, recovering, only to fall off the wagon weeks/months later - lather, rinse, repeat. I moved out in May 2012 so my life has been more sane for quite a while.

We are friends and I express concern and support for her regularly. I am her source of income (thanks to a big divorce settlement), and I am there to help her with financial planning and decisions, if she asks. So we have stayed in touch and she lives in an apartment about 20 minutes away from me. We talk 1-2 times per week.

Since we separated, there have been 2-3 cycles of hospital / recovery / relapse, but this latest episode in July was really ugly. Liver failure, pancreatitis, swollen belly (she went from 85 lbs to 130 lbs from water weight) -- these put her into a PAINFUL situation and at one point the hospital put her in a nursing home. She just turned 45 this month.

Long and short, she almost died, but in the end recovered after more than 30days in facilities. As usual, she got home frail and weak but was totally unwilling to work a program, go to AA, attend any kind of support group, and certainly not leave her 5 cats to go away to come kind of inpatient facility. I have never been able to get her to do that.

Getting to my main point, she lasted for about one month sober, and now she's back off the wagon. Once she starts, it is every day from that point forward, so here we go again.

I tried to support her sobriety and I even took her to the Renaissance Faire which is her favorite thing to do. But I have no interest in romance, rekindling, NOTHING. I was hurt badly by her (she cheated on me that's what really ended it), I don't trust her to stay sober, or to be honest about anything whatsoever -- so it's over. I just want to be friends and I have always been clear about that the past few years.

The day of the Renaissance, XAW started asking me a lot of questions about a woman I have been dating for 8 months. She asked if I loved this woman, how serious is it, if we are having sex, etc. - and I said that's private and I'm not really sure where it's all going.

Now it appears that XAW resumed drinking shortly thereafter, and I just heard through backchannels that the reason XAW is reportedly drinking is because I "came over and told her all kinds of stories about my girlfriend and that got to her". I know I didn't cause it, but apparently I am being accused of causing it.

The saddest thing to me, is that XAW has completely forgotten her doctor's orders, completely forgotten the incredible PAIN she endured ("10 out of 10" with the pancreatitis), completely forgotten her many promises, essentially saying SCREW IT and picking up the bottle.

She only weighs about 90 lbs and once she gets going on the bottle her terrible symptoms and problems will recur - and my concern is this time, she might have the goal of drinking herself to death. I have always felt she had a will to live and would pick herself up rather than die, but now I am starting to wonder. Then I go back to wondering, is there something I could have done differently to make this woman love herself enough to want to live rather than die?

This disease is so terrible. I know there are stories of recovery and redemption, and I felt I was living those stories on multiple occasions throughout my life. But I don't see a happy ending in this case. Is this XAW's final revenge on me? One last permanent guilt trip to put on me via her swan song drinking performance, suggesting that I could have saved her "if only" . . . if only what?

I gave her all the love and attention I could muster and it was never enough. There was never enough devotion, communication, expressions of love, dates, getaways, vacations, time together just the 2 of us. She tapped into me to bolster her own self image and in the end I couldn't keep her battery charged -- in fact I got so drained I almost lost myself.

I have been mourning this woman's death for over a decade. Each time she gets close to dying, I pray and beg God (and her) -- NO, please no, it doesn't have to go down this way.

As always, I don't know what's going to happen, but usually when I have feeling about something (like her now giving up on life), I am right. So what am I supposed to do? I can't detach much more than being divorced, having my own place, having a life / job / friends / family / girlfriend / support groups / church /etc.

So I am detached but maybe there is no way to permanently detach. I can't go no contact, that seems cruel to me. Getting divorced and dismantling our life was all the tough love and consequences I could dish out and in the end it hasn't forced a bottom for her. I think her bottom is going to be DEATH and to be honest, I will probably be relieved because then I can just cry and cry and cry, to bring some closure to this sad story alcoholic story.
The Following 21 Users Say Thank You to djayr For This Useful Post:

biminiblue

(09-09-2014),

Bullfrog

(09-09-2014),

BunnyNest

(09-09-2014),

CodeJob

(09-09-2014),

Eauchiche

(10-10-2014),

FireSprite

(09-09-2014),

Florence

(09-09-2014),

happybeingme

(09-10-2014),

ladyscribbler

(09-10-2014),

LifeRecovery

(09-10-2014),

Lovenjoy

(09-09-2014),

Luper

(09-10-2014),

Marstupial

(09-10-2014),

OneEarth

(05-27-2020),

PeacefulMe

(09-10-2014),

readerbaby71

(09-09-2014),

Santa

(09-09-2014),

Sasha4

(09-09-2014),

ShootingStar1

(09-09-2014),

SoloMio

(09-09-2014),

theuncertainty

(09-09-2014)
Member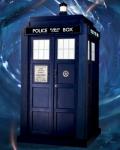 Join Date: Apr 2013
Location: Mmmmmm
Posts: 3,179
Oh DJAyr, what a sorry state your XAW is choosing to live her life.

She is manipulating you to feel guilty for having a life and a relationship. Do not take that kind of hate in. It is wrong. You know the Three C's right? You didn't cause it, can't control it and can't cure it?? She has the right to drink herself to death. Even though that is a devastating plan of action.

Well you could put up some more boundaries. Are you seeing a counselor or working on codependency issues at all for you?
It is so sad watching helplessly by watching people self destruct. I'm in AA and I've seen it multiple times. Some people live and others die. Unfortunately alcohol wins more often than it loses.

I will say a prayer for her and those that love her. It seems prayer is the only thing that can be done
Member
Join Date: Jun 2012
Posts: 1,452
I am so very sorry for the situation you are in with your XAW. You've suffered many many losses in this relationship, and that is painful, way beyod painful. You've done everything anyone can do for someone else in this life to help her thrive, and when she doesn't choose that, to help her survive. You've been as compassionate and caring as anyone I've seen on this forum in the over two years I've been here.

Yet so many of us come to the final realization that our lover's life is not ours to live, even when we see them on terribly destructive paths. You didn't cause this, you can't control it, and you can't cure it.

In the end, the choice to live or die is a very solitary choice, and you need not blame yourself at all if that is what your former wife chooses. It is solely her call.

My heart goes out to you, and I hope you come to SR as often as you want and need to absorb some of the solace that this community gives.

ShootingStar1
I am so sorry.

It was so hard to know I didn't cause it. He blamed me over and over for his drinking. Alcoholics drink because they are addicted. That is all.

I couldn't move past my guilt until I found my own recovery in my own 12 step program.

If she is continuing to drink, the next few months may be very difficult. Please find support for yourself.

Prayers for her and all those that love her.
Member
Join Date: Apr 2013
Location: Midwest, USA
Posts: 129
Wow djayr... so sorry you're going through this. Your post is almost a carbon copy of my life over the past 2 years, except my wife was on a monthly cycle exactly as you described. I felt as you do- nothing I could do was enough. However, my story came to an abrupt end 2 weeks ago when my wife died, presumably of some alcohol-related malady. The one piece of advice i can give, now that i'm on the 'other' side is continue to love her, and be kind to her, as it appears you already are. Because once the alcoholic is truly out of your life permanently, the 'relief' you feel is tempered by a suffocating pain of "what ifs"... if I had only been nicer... if I had only said something kind the last time we spoke... if I had only gone to see her when she asked that last time, etc, etc. Now, i know that you must detach with love and you can't be held hostage to your wife's needs. And I know the "guilt" phase of grief will come no matter what, but it's the little things now that myself and my kids are struggling with. Sometimes detachment manifests as being aloof, distant, less communicative. And in the end, I believe my wife perceived this as abandonment and us giving up on her (which we never did). She died alone in her apartment, looking at pictures of the family and that's something that will haunt me forever. This disease really effin sucks.
The Following 11 Users Say Thank You to Woodman123 For This Useful Post:

ardy

(09-10-2014),

CodeJob

(09-13-2014),

dandylion

(09-10-2014),

Eauchiche

(10-10-2014),

happybeingme

(09-10-2014),

hopeful4

(09-10-2014),

ladyscribbler

(09-10-2014),

littlesister1

(09-10-2014),

Marstupial

(09-10-2014),

PeacefulMe

(09-10-2014),

Santa

(09-13-2014)
| | |
| --- | --- |
| The Following 2 Users Say Thank You to djayr For This Useful Post: | |
I am so sorry you are going through this. I went through something very similar a few months ago and sought support on here. Someone posted this line on my thread and it made me look at things differently: "You are not so powerful that you can save him." I can't remember who posted that, but it made a huge difference. I am thinking about you.
Community Greeter

Join Date: May 2010
Location: USA
Posts: 13,566
I am so sorry. It is tragic to watch. Please know, no matter how much she tries to blame you, or anyone, that is not true. She is a severe alcoholic and is just looking for anything to condone her drinking. Unfortunately it will be wash, rinse, repeat.

It is tragic to see that some people don't have a bottom at all. Just remember the three C's. You did not cause it, you cannot control it, you cannot cure it. You sound like a wonderful person, you have done all you can.

Tight hugs.
| | |
| --- | --- |
| The Following User Says Thank You to hopeful4 For This Useful Post: | |
Member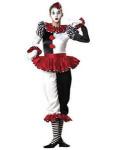 Join Date: Jul 2014
Location: milwaukee wi
Posts: 3,574
my heart breaks into a billion bits.. reading your story took me back to my Dear friend Sissy Stock and her hubby.. he is still such a peach.. I am so thankfull for having gotten to met this lovely southern lady of so much laughter and love.. but... she was a drinker of gin.. all the time ... at work she started her day in her private office.. when she had to go to rehab for a month.. she walked me around her office Now Honey lamb, don't let them touch this and watch out for this plant and the checks are here.. Doctor Ward and Ben were so funny for the first week, Ardy do you know how to do this. Yes Sir and I took the reins and then they need to write checks. the 2 became private that week.. locked the door to Sissy's office I stayed my ground at my Desk, then Ben came over and said what do you know Solider I said need to know basis yep solider and I went into my friends office and did the tour of duty.. Doctor ward opened and closed and found and found and found.. they knew of her problem just not that bad.. and then it was so funny Ardy were are the checks.. sit down Doc Ward.. turn to the desk in the box by your left foot. the only place they did not look.. loved them all so much... stood Guard on several times even after Sissy came back.. she went to marry Jim her Southern Gentlemen the first time.. she was drunk so bad.. we were at their ranch she had started the night before .. in her private quarters... I went from the Gentlemen to the Pastor to the Bridesmaids to Sissy for hours... and then she would have none of it.. it took 2 years. Jim was with her right up to her death in 2009.... this is hard.. we had come home to Milwaukee.. had not seen her or heard from them in 5 years... doing a review job for a company, I had to make phone calls to see if the numbers were correct.. called this one number, something rang a bell in me and a gentlemens voice came on the other end... my breath caught Jim James my friend is that you. this is ardy... my Dear Northern Peach he said I sobbed... jim and I chatted a bit and then I said is Sissy around can I say Hi.. my sweet child she is will the Lord.. my heart broke .. yep I need a tissue.. she died of the drinking in a nursing home for a year she was just 49 when she went.. Iam 64 James is over 80......can hear her laughter just now and she is snapping her fingers and in a gown with cowboy boots and her hair pulled back... she was such a good friend a big part of why Florida and Tallahassee did not make me so sad for Wisconsin.. love to all.. and so many many prayers of Faith Love and Family.. just a lady clown ardy...
Member
Join Date: Sep 2014
Location: Midwest
Posts: 11
It just cuts you to the core, doesn't it? The thought of my loved one in any pain, hurting, dying is my worst fear... and like everyone says..I didn't cause it, I can't control it and I can't cure it.. and I want to scream back at them and say that there has to be a better answer...but I know by his past actions that this is so true. If you could love someone to death, he'd already be dead....

My thoughts are with you... You are a good person..
| | |
| --- | --- |
| The Following User Says Thank You to lynne35 For This Useful Post: | |
Currently Active Users Viewing this Thread: 1
(0 members and 1 guests)

Posting Rules
You may not post new threads
You may not post replies
You may not post attachments
You may not edit your posts
---
HTML code is Off
---