Why do we have to feel so sad?
Member
Join Date: Jul 2004
Location: Texas
Posts: 341
Why do we have to feel so sad?
---
Just had a visit with my AO when he brought our son home. He did a few things around the house for me, visited with the kids which they really enjoyed. My 3 yr old son screamed like a banshee when he left, my two girls voiced over and over how they would like to go visit him, me? I feel like a pile of sh** actually. I'm fighting feeling a little resentful as to how he can win the kids over so easily when I have had ALL the responsibility of taking care of them since he walked. He wants to get back together, says he loves us and he's sorry and all that. He's into church, he's working, just has no money. I'm willing to try to work it out, I do still love him but he hasn't acknowledged he has a alcohol and drug problem and he has'nt shown financial responsibility yet. (He's asked for gas money both times he's come down here and hasn't sent any money to us since he left, theres always an excuse) Those are my conditions and I can't back down. I wrote him one letter 2 weeks ago that stated I thought he needed to get help for his addiction and become financially responsible, I'm leaving it up to him. I know he has to make the decision. I don't think he gets it that I won't go any further unless those two conditions are acknowledged and being activly worked on. I nearly lost my sanity last time, I won't do that again. Can he possibly NOT know? Cause if he does know why does he keep trying? Is he just thinking I'll take him back anyways if he tries hard enough? Somedays I think I have it pretty well figured out and then I find that I really know nothing. That hurts. Well I've stood my ground yet again, it sure isn't getting much easier yet. Sorry for the rant, I seem to be pretty good at that. Hugs to y'all, I'm sure I'll feel better in the morning. Teggie
Teggie - Children have unconditional love. I experienced the same sort of thing before my husband went to rehab. I decided that I had had enough and wasn't going to deal with his using anymore. My two girls were 14 and 16 at the time and did not get along with him very well, but they actually felt sorry for him and said that I was being mean! It broke my heart that they thought that. Later they told me that they didn't really think I was mean, they just felt sorry for their dad. You know you are doing what you need to do for your children. They will always know who took care of them!
Dancing To My Own Beat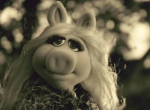 Join Date: Oct 2003
Location: I don't know what kind of state I'm in
Posts: 1,326
((Teggie))
No one wants to suffer the consequences of their actions. Not us or the alcoholic. We all want to do what we want, and not loose anything. If I am running late for work, I don't want my boss to chew me out. The reality is that I know that is reality, but if I can avoid it, I will. So will they. But if my boss never chewed me out, I would probably not feel so strongly about doing what needs to be done. He doesn't enable me. I may still be late occassionally, but I try my best to live in the reality that there are consequences for my actions. No one learns by getting away with things. He wants to do what he wants and have all the perks too.
Your kids don't have any idea what it takes to take care of them. They can't appreciate what is happening. They just know Dad is not there, and they want to be with him when they can. You have to be the one to pat you on the back for all you are doing. And come here and vent when you need. I'll give you a cyber pat. Hugs, Magic
Member
Join Date: Jul 2004
Location: Texas
Posts: 341
confusion and chaos
---
Thanks y'all yet again for the words of wisdom. Magic you make so much sense so much of the time that I am just constantly in awe of you. Thanks for sharing your wisdom with me and everyone else here. You don't know how much I appreciate it. Snick, thank you for reminding me that children are exactly that children.
A little update of sorts, I talked to him via IM later that night, (long distance choice of communication) we got to talking about our issues, what we are working on then he tells me he has decided to go back to AA. :speechles , my jaw dropped to the floor on that one. I told him I was happy that he had decided that and hoped he would find what he needed there. He said he knew if he was ever going to be happy with himself and a part of our lives again he was going to have to do something about it. He asked me to start going to church with him on Sundays with the kids. I agreed because I have felt the need to reconnect with god, I have been away from him a long time. Me though? I am scared Sh***less!!! :scared1: Honestly, I am terrified!! I didn't expect that curveball at all. I am terrified of the door that is slowly opening in front of me. This is still gonna take alot of time, I am not leaving my house and my selfsufficiency I have clawed for. Not yet. There are still other issues to work out seperatley before we are ready to live together again. Big issues, but this was hands down the biggest. But we are talking, communicating and now he's done this. I'm so scared, I am terrified of whats going to happen. :sink Teggie
Member
Join Date: Jul 2004
Location: Oregon
Posts: 80
Teggie!

If you were here GF I'd have a big hug for you. You are a sweet sweet person and I appreciate that you've poured your heart out for all of us on here to learn along with you.

All, I can say and you probably know it in your heart already, is you are right to be cautious. I read a quote in one of my fitness magazines that blew me away the other day. 40% of the issues a typical person worries about each day never occur. Yes, it's an average and I'm sure we could make worry more and make more actually happen but my point is we have a nearly a 50/50 chance with everything. I don't want to get hit by a truck, but I have to cross the road. I think for me to not get hit by the truck I have to work on how to cross the road safely. Keep working on you (you are doing great btw), keep focusing on you (I'm working on this one as you know), Keep telling yourself how far you've come and how great you are doing!

I'm still working on that spontaneous, dancing in the kitchen person I used to be!

BIG HUGS

Marci
Trying Hard to Understand
Join Date: Jul 2004
Location: Insanity Central
Posts: 5
I don't know much
---
Teggie, the older I get the more I know that I don't know much, but I know this from recent experience: HOLD THE LINE. Don't let him come back too soon. The kids will begin to see changes, they will begin to respect what you are doing as they see things change. If you have daughters this is incredibly important, as you know, because you need to set an example for them on love, forgiveness, capacity for growth and so they don't go out and look for a guy with all dad's stuff going on. If you have a son(s), same deal but different because boys adore their mothers so much: he'll/they'll be watching how dad treats you and gauge their behavior off that.
Hang in there. It's really, incredibly hard when you love someone so deeply and long to be with them with the core of your entire being, but to step backwards now would be a grievous error. Hang in there: you're doing all the right things.
Dancing To My Own Beat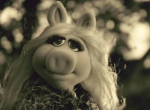 Join Date: Oct 2003
Location: I don't know what kind of state I'm in
Posts: 1,326
Teggie,
I am happy to hear that your guy is looking into his own recovery. For you, just take it slow. One day at a time. It takes a while for us to start getting our feet on the ground and get comfortable focussing on our own recovery. I have a tendency to lose perspective when something good or something bad happens. They recomend in Al-Anon not to make any major decisions for a year. I decided that I would work on my recovery for a year and let my H do what he was going to do for that time, and then see where we were at that time. That didn't mean I was going to put my life on hold. But it helped me relax and take the pressure off me to "fix" the situation. Just make a decision to stay focussed, no matter how tempting it is to get distracted. The person you owe the most attention to now is you. Hugs, Magic
Member
Join Date: Jul 2004
Location: Texas
Posts: 341
I read these replies with tears, I can't help it it just all makes sense to me. (((Marci ))) your point about caution and having a 50/50 chance of sucueeding made alot of sense to me. I kinda see a big freeway in front of me and I have to try to cross that freeway if I want to get to where I want to be. And deep down I want my marriage to work out, it may not happen but it's something I am willing to put effort into. The cars and trucks recklessly speeding up and down my freeway represent all the hurt, anger, depression, resentment, family views of my AH, and generally just all the bad stuff. My self esteem, self worth, alanon, my love, freinds both online and off, my kids and my family's support represent my car and the construction crew that will help me build a overpass over this deadly freeway. But as Rome wasn't built in a day neither will this overpass be, it has to be done correctly or it might collapse, that takes time to do it right. Some parts may have to be done over and over till it is right. Like Curlygirl (btw love the lil fencing dudes!) says I have to resist the temptation to cross that freeway too soon and end up crashing back down into the traffic. Thats because I am not the only occupant, my kids are in there with me. Magic reminds me to remember to take it slowly, give it the time to be built correctly, learn all about it that I can and drive carefully when it is ready. Nightowl, GF you bring up a good point, and it has crossed my mind also, thats why he has to stay on the other side of the road till the overpass is complete, in fact he has his own freeway running along side mine that he has to build his own overpass over. That is because noone is allowed on mine except me and my kids. We can meet in the middle after all the work is done. In other words it's gonna take alot of time to build this but at least the plans are made and the construction has started. Do I make any sense at all? LOL I feel like a rambling fool some times. But I can't tell y'all how much I appreciate y'all and all the strength and support al-anon and this forum has given me. While I'm waiting and bidding my time to build my overpass I'm gonna help others as much as I can. Thanks again y'all, Teggie
Trying Hard to Understand
Join Date: Jul 2004
Location: Insanity Central
Posts: 5
Been There, Done That
---
Teggie, my heart goes out to you. I can't begin to tell you how much this board has helped me, just in the last few days.
I've been married for 19 years to a man who began his professional drinking career when he was about 16: that's 30 years of learning how to drink while holding down a job and passing himself off as a good guy. Meanwhile, behind the scenes, he treated the kids and I like we were nuisances much of the time. I covered for him on every front, tried to make us look like the perfect family, tried to make everything okay all the time. I was a nervous wreck. As the time would arrive when he was going to come home from work every day, I found myself getting tied up in knots, then running around like a maniac seeing what might be out of place, what we might be out of he could possibly want, telling the kids to be cool, dad had had a long day at work (duh: I work full time as well)...the whole deal.
Then I found out he was having an affair. She understood him like I didn't: she was an alcoholic and a drug addict and married to a guy she cheated with on her previous husband. I died a thousand deaths inside and became a walking wounded skeleton of myself. I was ashamed - what was wrong with me? Hadn't I done everything and put up with him on top of it? It was my fault of course, everything was always my fault: and I started to believe it. My kids didn't even know who I was anymore and I stopped eating, dropped 30 pounds. He said it was over with the other woman, he was sorry, had never done it before and never would again. I tried to forgive and move on: then started feeling bad stuff in about February. ******* man was back: remember, he was still drinking and smoking dope this whole time. Come March I find out he'd been lying and carrying on the entire time, behind my back while I thought it had been over. The woman had the nerve to call my home to speak to me! Unbelievable - now she's invaded my own home, the only place I feel safe in the world. I was afraid every time the phone rang. I had to get my phone number changed. I screamed. I raged. I was mad at him, mad at myself for believing his lies, mad at her for being a married woman with kids who cheated with my husband, a married man with three kids. I threw things. I went upstairs and started throwing everything he owned down the stairs: he had to go, right that minute. The kids were freaking, but I had blown a flipping fuse. I thought about harming myself. Then I thought of the kids.
He went to AA the next day. He got a room to live in for almost three months while I worked on myself and with the kids, and we tried to start putting things back together. He's been sober for over three months and goes to AA meetings every day, but I still don't trust him as far as I can throw him, and I still cry at the least expected times when visions of he and this other woman pop into my head. I love him more than anyone on earth, but I'm a wounded puppy and need to heal.
Financially - he started saying he wanted to come back after one month because of the money. Well, he didn't care about the money when he spent it in bars or other things that weren't for the benefit of the family or himself. I wanted him to come home so much even though I was in horrible pain. The kids actually helped me a lot. I saw them watching me, watching him, watching us interact. They asked how I was. They supported me. They began to tell their father when he was out of line instead of crying or running to their rooms.
I keep waiting for that truck to come along and knock me down for the last time, since the bus and the tractor trailer already blindsided me, so I know what the other folks are saying. I'm preparing myself in the event that comes to pass while trying to work with my now sober, kind, sensitive AH on saving this marriage.
Be careful, Teggie. Be hopeful, don't do what I did and almost hurt yourself because of the pain you're in, and don't cave too soon or he won't believe you're serious and it will all start again.
Member
Join Date: Jul 2004
Location: Texas
Posts: 341
omg curlygirl, wow I can't even tell you what an impact your post has had on me. I had to take a break before I could even write this. My heart goes out to you. I nearly committed suicide after he left me, I was horribly depressed and barely functioning for monthes before he even left. I now know he saw the situation differently than I did, he thought I wanted him out and I thought it was he who wanted to leave. We are just now starting to explore that. But thats why I am so scared and cautious of trying too fast and too soon. because if I ever get to that point again it'll be the death of me. There wasn't anyone else thank god, at least that I know of, I don't know how much worse it would have been if that had been a facter too. I applaud you, you have some awesome strength to carryon after what you've been through, you deserve some happiness and peace in your life now. I hope you get all good things you deserve. Hell, I hope I do too, eventually. I'm gonna try to hold out as long as it takes to work this out. Thank you for the inspiration to do just that. Btw, don't you wish those trucks & trailers had 1-800- how am I driving numbers on them we could call, lolol I'd love to be a fly on the wall on those calls.
To all in this thread - you are all an inspiration to me to keep going to Al-Anon and coming here! I am in one of my "anxious" states right now so reading the posts have helped and I will plan on doing a bit of meditation at some point today.

Baby steps to all!
Hmmmmm...I was listening to the radio last night and they were talking about whether or not love was enough. A man called in and said that love could conquer all. That if you are truly in love, you can get through anything. I wholeheartedly disagree and vehemently. I think that you can fall in love with someone that causes you a great deal of pain. You can love them deeply but not be able to live with them. I believe this with all my heart.

Sometimes you have to let someone go, to live a healthy life. Or distance yourself from them to see that you truly don't love them or you don't love them in a healthy way. Or you do love them but they are causing you too much pain right at the moment. Not saying this is your case....but you just sound like you are in so much pain. I hate to see anyone living their life like that. Life is too short....a cliche I know...but it's true.
Trying Hard to Understand
Join Date: Jul 2004
Location: Insanity Central
Posts: 5
True That
---
Nightowl, I agree. Putting yourself/myself first has never been something I've done (at least not for 20 years), so doing it now is learning: what makes me happy? Is this enough? Are the changes I'm seeing in my AH real? How much of the previous behavior can actually be attributable to alcohol/an alcoholic mind and how much is denial, excuses, blame?
I agree that love is not enough, and think we need to be prepared to say that our side of the street is clean if we need to walk, but I also think that when someone is working hard on themselves, not drinking, actively attending AA meetings every day, growing as human beings and starting to see things more clearly - more clearly maybe than they have since they were teenagers, a chance (in my case one chance only: that's all that's left in me) is warranted. This isn't just for my kids or the house, it's for who I think he is deep down inside that I see coming out now and really, truly like who that person is. The key is for him to like that person - himself - enough and see that his life is better and want to continue to grow, change, improve. I've learned the hard way living and observing others and my own relationships: you can have all the educational/college degrees in the world but if you don't have your darned senses, a sense of right and wrong and common decency, the ability to care about others and yourself, you're still an idiot.
Thanks for reminding me, though. Have a nice weekend.
Teggie, I was about 3 when my parents separated. My dad had a drinking problem but quit the morning a police car brought him home and I asked him if he just got out of jail. When they separated my mom worked double shifts at a sub shop. Sometimes when she had no sitter I slept on her coat on the floor or under the sub table. Yes, we did have subs for dinner ALOT. My father would pick me up and take me to the carnival, the movies, give me money, bought me 2 mini-bikes, a horse, blah blah blah. I thought he was the coolest and best dad in the world. When I got older I realized he wasn't the coolest nor the best dad. In his world, he thought he was too. I realize now that my mother sacrificed everything to put a roof over my head and food on the table. She now lives in a mother-in-law apartment attached to our garage that my SO built. I would never let my father live with me. My point is, the parent without the responsibility always seems to be the best because they can live a care free life. My mother never had that chance and I know she did it because she loves me. My father (who has many mental issues) will tell me in one breath that my mother turned me against him and in the next breath will ask her if he can borrow money. Your children will realize who the best parent is, it just might take time.
Currently Active Users Viewing this Thread: 1
(0 members and 1 guests)

Posting Rules
You may not post new threads
You may not post replies
You may not post attachments
You may not edit your posts
---
HTML code is Off
---