I should know better
Time for a change
Join Date: Jul 2004
Location: Planet Earth
Posts: 24

I should know better
---
Well, it has come to this. I am new to this forum and I am about as low feeling as ever. I have been dating a man for 1 1/2 years and it has been the 'scariest' sp? roller coaster ride I have ever been on. We date then we don't.....why????

alcohol. He drinks daily. Does landscaping and lawncare (self-employed) and always has a plastic cup with a drink in it. (does this working or not). He stops at drive-thru to buy one super size drink - like a qrt of Zima or whatever when he runs out.

He is a kind giving thoughtful, great conversationalist when not drunk... whenever that is. I love him but I am hurting BAD. I have lost my job recently and they are repo-ing my car any day. Today I have .77 and waiting for check to arrive Thur.

I do go out to bars and such to talk to people and I do drink. Not today on .77 cents. I live alone with my dog and cat. I get bored and don't know what to do and crave human contact. I never drink alone. Never drink bymyself. By the time he is done working he is slurring his words... he keeps an old fiance' at bay and she is constantly on his caller id along with other woman. When I confront him he says "girl you keep leaving me for the bars. do you expect me to not see a woman?"

He says he loves and adores me and if I commit to him he will quit it all. I tell him that having a constant contact with an ex-fiance' hurts bad and he has absolutly nothing to say about that except.... 'go to the bar, bar fly'. I have not been with another man in almost a year. I never go to the bars unless he starts abusing me mentally. I tell him I do not trust him. He says "let's quit drinking, get married and move out of town". In my heart, I know this isn't right. He was in the Rangers when he was younger and I don't know.....

I'm just very, very, sad - lonely and confused. He just talked to me and said "wah wah, all you do is cry" "you are always whining" "it's all about you! always my fault"

HELP
WELCOME and HUGS KNOW YOU NEED HUGS.
Have you read all the posts for today?? Reading these will give you an idea what you are in for. Sharing here will help.
Have you tried Al-Anon meetings?? Between meetings and here you will learn how to take care of you. Noone can help the A, but if we change , they sometimes change, and or we can deceide if we can stay, or if we should leave.
There is so much to learn about what to do and not do. Always at your own pace, and there are no right or wrongs, just what works for each of us. but I would start reading, finding meetings, etc. We can learn the greatest lessons ever. around the greatest people ever. Best Always Clancy46
Dancing To My Own Beat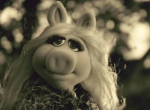 Join Date: Oct 2003
Location: I don't know what kind of state I'm in
Posts: 1,326
Hi pjplibra,
Welcome! Ditto to what Clancy said. You can find Al-Anon meetings in your area if you go to the Links and Resources forum and click on Al-Anon. It has saved my sanity. There is a lot of good books in the Codie store at the top of the forum also. Hugs, Magic
Member
Join Date: Jul 2004
Location: Oregon
Posts: 80
I've felt that so many times. "I should know better than this" and "why am I allowing myself to be treated like this". I've heard all the insults and about what I'm not doing, or doing to make his life miserable. I've confronted him with the cheating, lies and hurtful things he does and heard everything from him, "take that back" (how can you take something back you didn't do), "I didn't say that", "It's in your mind" and on and on. I know how you feel, it hurts so bad to be treated like you are disposable when I know I deserve better. I just want him to change and to ride off into the sunset with him so badly because when things are good they are really good.

Everyday is tough and everyday is a new learning experience. The pain is fresh for me. Just realize that you are not alone. That there are many of us who have lived lives of emotional abuse from our SO. Only you can decide what is right for you to do.

You'll find so much support here and in a alanon meeting. I don't want to sound like an kind of an expert I'm not. I just went to my first meeting this Monday. For me the support was great, getting a phone list of people who have experienced something similiar was like having a lifeline for the really bad days.

I hope you find the answer you are looking for and in the meantime the support you need here. Hang in there and know that there are people who care and are thinking about you.

Hugs!
pjplibra,

I dated someone that insisted he would change if I would commit and get married to him. Pretty much the same scenario, although He didn't drink as much, I felt brain washed by the 5th month. I don't know what I did, but I just shook him loose. I realized I didn't love him, and that I deserved so much better. I found help online on sites about abusive relationships, I think that's what made me realize I was being tortured in a pretty bad way. I use to say I would rather take a beating then take the mental and verbal abuse he was dishing out....and then I realized that those verbal and mental abuse would soon turn into the beatings....so I quit before it happened. You have plenty of support here.

Cowgirl
I was with a man for six months that was the sweetest kindest most gentle man (so I thought at the time). He had another woman at his beck and call for whenever I wasn't available or he had her lined up in case he needed something that he know I wouldn't agree to. I was sooo in love. He too wanted to run away to the country and live a simple life. Hello....on WHAT?? nuts and berries.

After I FINALLy...and it took me a long time....untangled myself from him and got over him....I look back and I can see he wasn't kind and wonderful at all. He was great at manipulating me and using me. He got from me what HE needed at the time.

I think it sounds like you need to take a break. Get your life back on track. Work on yourself...go to meetings, read, stay out of the bars (just my humble opinion). Do some positive things for yourself. You are intelligent...you will get another job, another car, rebuild your credit. You can do it. you are much stonger than you think.

You need a huge hug and support and come here to vent any time.
Time for a change
Join Date: Jul 2004
Location: Planet Earth
Posts: 24

Thanks
---
Thank you all that responded. It is kind of strange to read your responses and realize that others understand my situation. I did break off from Tony BUT I drove by his house late last nite and he was sitting on his porch with another woman. He wastes NO time. Then I tried to call him and left a message... I think. OK, I'll fess up - I was drunk.......
Well, today no drinking. I am working at the race track for super bike weekend. Oh, I'm a bartender BUT, I can't drink (fine with me) BUT it is a chance to make a little cash and have the sociability with others that I crave daily.

Wish I wouldn't make myself be such an idiot driving by and calling... I did ready the site abusive relationships and love addiction... so much of it is Tony. and me, leaving, going back, leaving going back...
Refusing to listen to family and friends that he is no good.

Oh well, today is the first day of the rest of my life.
Member
Join Date: Jul 2004
Location: Oregon
Posts: 80
PJ you are not alone! And neither am I. I have to tell myself this everytime the urge creeps in to track him down.

I am so proud of myself because I didn't call this week. I fought the urge, everytime I felt that sick feeling in my gut, I did something healthy for myself. I'm realizing how hypocritical it is of me to preach to him about getting healthy and his destructive patterns when I'm doing the same thing. Anxiety about a relationship it not healthy and I know it.

My hope is that I'll get a little better everyday. At least I have hope for a better tomorrow with or without him.

Don't beat yourself up about what you did yesterday. Let it go. You have the right to have a great day today.

Hang in there!
Member
Join Date: Jul 2004
Location: Texas
Posts: 341
Don't you wish you could just beat it into them? Make them see clearly what you want them to know? All men in our lives seem to have one very big common trait. A thick head! lol

Because alot of times I feel like I just :banghead:
Lol just doing this post has made me feel better....
I just found the smilie list, please forgive me lol, hang in there y'all, we'll make it ....eventually, Hugs! Teggie
My goodness, my first thoughts after reading your post was to say RUN, Run Fast and Run far......

He will most likely never change.
Alcoholics like to blame everyone else
Take care of yourself
Stop drinking!!!! Don't interchange one addiction (your b/f) for another

Get out, find something fun to do and make your own happiness.
I think the most degrading thing is to be involved with someone who is trotting around after other women all the time.

There are men on the planet who don't do that, it just takes working on ourselves and getting healthy to find them.


I say run away at top speed. Your A is pretty abusive.

Ngaire
Currently Active Users Viewing this Thread: 1
(0 members and 1 guests)

Posting Rules
You may not post new threads
You may not post replies
You may not post attachments
You may not edit your posts
---
HTML code is Off
---