The Sound of Silence... ahhhhhhhh
Member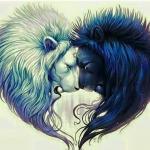 Join Date: May 2012
Location: Florida
Posts: 6,784
Originally Posted by
FireSprite

It reminded me that Silence is something I NEVER make time for, but I should. It probably belongs on my "Top 10" list of important health things along with drinking enough water & getting enough sleep & exercise. It's definitely beneficial recovery-wise; I started googling articles about the health benefits of silence & not surprisingly, reducing our exposure to noise pollution can help all kinds of things health-wise - emotionally, physically & psychologically.
So, are YOU getting enough silence?


Bumping as a reminder to Self because I'm noticing that I'm seeking to AVOID sitting in silence just when I need that the most.
Sitting in that quiet discomfort while all those buried thoughts & emotions just rise higher & higher can feel interminable as well as physically
painful
but it's SO important.
I need to remember to create space for this in my life regularly right now & stop filling every minute with ongoing, ever-changing distractions (aka Noise).
About the only time I get any silence and can 'almost' guarantee, some privacy, is on the toilet. Even then, DS will call for me, AW will decide that the question she has is urgent, or the dog is whining right outside - because a closed door is just not FAIR to a 100# wussy ball of fur!

I can get silence while driving to/from work, but then it's rush hour and there isn't much 'peace and calm' that can be had
| | |
| --- | --- |
| The Following 2 Users Say Thank You to CentralOhioDad For This Useful Post: | |
Member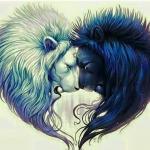 Join Date: May 2012
Location: Florida
Posts: 6,784
because a closed door is just not FAIR to a 100# wussy ball of fur!
It's just as offensive to a 25# furry feline, I promise. If he can't sit in the sink while I shower in the mornings the world as we know it might just end.

Currently Active Users Viewing this Thread: 1
(0 members and 1 guests)

Posting Rules
You may not post new threads
You may not post replies
You may not post attachments
You may not edit your posts
---
HTML code is Off
---