Hypocrite
Member
Join Date: Apr 2012
Posts: 485
Hypocrite
---
Gotta love it when STBXAH gets on his high horse. I have so much going on right now. Started new job last week. Just had a sleep study Monday night and got diagnosed with severe sleep apnea (which explains a lot). Still adjusting to the separation, plus I just went back to school on a part-time basis.

My boys are doing well. Had parent teacher meetings last week for the end of the year and their teachers said they are happy, wonderful kids.

My parents are going on a trip for about ten days. They are very close to my boys. They asked about taking them on the trip but I said no. My mom asked if the boys could spend tonight and tomorrow night with her and my dad last minute last night and I said yes. My parents live in the mountains in a beautiful lakefront home. They spoil their grandchildren rotten. I have to work all day tomorrow and Friday, and as much as I hate being apart from them, I said okay.

I texted AH last night to make sure he was okay with it. He said he was. Tonight, I stopped by to grab his laptop since mine isn't working. He went on a tangent about how I have no business letting the kids go, and that they should be with me. I told him my mom put me on the spot but he went on and on until I cried, telling me I'm wrong. I left and felt like a terrible mother.

He doesn't remember texting me that it was okay. This is the man who was just telling me today that he's barely making progress with getting the kids to warm up to him more. This is a man who has been arrested multiple times for being drunk and a troublemaker. He had a DUI and lost his license for an entire year. He goes on benders and checks out of parenting for two weeks at a time regularly. Yet here I am feeling like the world's worst mom and I'm sick of it.

Yes, my kids have spent a lot of time with grandma. Mainly my oldest. I was a stay at home mom when he was little and my mom
Would help out because I was dealing with AH drama. But I am a good mom. You'll never find me out on the town partying. I am with them every night. They tell me they love me and I them constantly.

He has no business making me feel this bad. I called him and told him he is a hypocrite and he said "there you go bringing the past up in my face again. You never change I'm sick of you. F*C* off and leave me alone."

So that's my night so far.
Community Greeter

Join Date: May 2010
Location: USA
Posts: 13,566
O honey thats crazy. It sounds like a nice visit for your kids, why would you say no? Get it back into perspective. Your kids are doing well bc YOU are. Any therapist will tell you the biggest support system you and your children have the better.

Ignore the QUACK!
He's not even a hypocrite, as that would imply there is something in all that quacking he's doing...and there clearly isn't. Alcoholic projecting what he knows about himself on to you. Quack, quack, quack.

Don't you feel bad for one minute about your kids spending time with their doting grandparents, who sound wonderful. The relationship between a child and their grandparent is one of the most precious relationships on earth...what a GIFT you are giving your kids.

I treasure the relationship my mum has with my kids....she's another adult who will love them unconditionally - and they NEED that given the inadequacies of their alcoholic father. The more intimate relationships they have with normal, healthy, loving adults - the better. Another adult/s that they know they can trust...wonderful.

Don't doubt yourself. You and you kids are blessed to have them be so involved I. Your life and their lives.

Take care.
| | |
| --- | --- |
| The Following 2 Users Say Thank You to jarp For This Useful Post: | |
Member
Join Date: Apr 2012
Posts: 485
Thank you! I know they are safe and happy. My dad just sent photos of them playing in the bubble bath.

Last night when they got home from their dad's, I overheard them playing Legos and my 3-year-old said to his brother "I love my mama." His brother said "she's my mama too." And I just about melted. So it hurts when he tries to question me.
Consider the source Emmy!

I honestly can't wait until you see yourself for what you are (amazing mom! hard worker! ambitious! etc) and him for what he is (an abusive addict).

Take it from me, allowing a sick person in your head, will make you sick!! He doesn't get to define who you are!! You do!

My new expression is "oh, I am sorry you feel that way" and I let it go. Sometimes I even laugh to myself now. I know longer care what someone who finds the need to escape reality, say hurtful things to make himself feel better, lie, manipulate, deflect, etc thinks of me!! Neither should you!!
Yes, my kids have spent a lot of time with grandma. Mainly my oldest. I was a stay at home mom when he was little and my mom
Would help out because I was dealing with AH drama. But I am a good mom. You'll never find me out on the town partying. I am with them every night. They tell me they love me and I them constantly.
Feel guilty because they get to spend time with grandparents who dote on them? Psssh. This is TOTALLY NORMAL and an EXCELLENT break for you, mama. Unless they are going 100 miles out of radius, I wouldn't even bother asking or telling your ex where they are. He doesn't seem all that interested about them, unless it means getting digs at you.
Just my opinion. I found that unless it was a major decision, my good faith efforts to keep my ex informed were not appreciated and were opportunities for him to get under my skin. Little things like an overnight at Grandma's house weren't big enough to require a phone conversation.
Member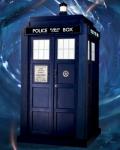 Join Date: Apr 2013
Location: Mmmmmm
Posts: 3,179
Emmy,

I think he knows your family is a source of strength for you. He wants to divide and conquer and tear you down with him.

You are doing SO many wonderful things. My critter is quite personable thanks to a life out and about with day care, neighbors, and far flung family visits. His voice in your head maybe needs to be mixed with saline?
Will you quit going over there for any reason or talking to him more than one minute?

You are just setting yourself up for his abusive rants.

Reread your own posts and see when / how they occur if you doubt this.

You're a great mom but you could use a little work in staying apart from your abusive addicted spouse my dear woman. . .
EmmyG....I echo what the others have said about letting the kids have their time with loving grandparents! I think the vacation time with their grandparents would be a great source of joy and comfort in their lives. This is the kind of adventure that they will remember, fondly, when they are 40yrs. old!!!!!!!!!!!!! Would you reconsider? It is none of their father's business....the way I see it. As long as they are safe and haven't been taken too far away. You are entitled to make these decisions as much as he is...probably, better!!

Please stay away from him....for the reasons that Hawkeye just pointed out.

This man is not your boss;he is not your superior.

dandylion
This is the kind of adventure that they will remember, fondly, when they are 40yrs. old!!!!!!!!!!!!!
AGREED. My DS14 is really close with my parents, and they play cards together several days a week. It's SO important for kids to have that connection with extended family.
Don't let this guy make you feel bad for filling your kids' lives up with healthy people.
It's his misery, and it's in his control to change it.
Member
Join Date: Feb 2010
Location: NJ
Posts: 20,458
buy a new laptop, keep out of his house. You guys are co-parenting, you are NOT friends. from reading all of your posts, you cannot seem to stop entering his life. He takes some type of sadistic delight in brow beating you, insulting and yelling at you....(and then there was the choking incident).

Unless he is has the kids for a limited time, there is NO reason to keep interacting with him.

If you keep accepting things from him, he is going to feel that you are still married. If you need new clothes, ask your parents to help you, not him...he might feel more powerful doing this and it seems to keep you more dependant.

if you back off and give him the rope, you'll see what will happen. You and everyone else can see that you are raising your kids to have a happy, healthy relationship with true family support. I would have given my thumbs to have grandparents...I did not.
| | |
| --- | --- |
| The Following User Says Thank You to HopefulinFLA For This Useful Post: | |
Currently Active Users Viewing this Thread: 1
(0 members and 1 guests)

Posting Rules
You may not post new threads
You may not post replies
You may not post attachments
You may not edit your posts
---
HTML code is Off
---