Son's 11 Birthday today
Son's 11 Birthday today
---
It is my son's 11 birthday today, I do not want to be at work.....he is home by himself, and that breaks my heart......My mother-in-law has my six year old (natural grandchild), my oldest daughter is at a friends......so my son is left home alone........on his birthday..........I have no choice but to be here.....I hate this.......You would think after 10 years……my mother-in-law would realize this and instead of just taking bree today……she would try to do something for my son………even if it is picking him up for a couple of hours……….getting him a card…….just anything……I know that this isn't something I can control……but it still hurts……that I cant be there for him…….my parents and all my family live two hours away or more, and his natural father and his parents could give a Sh**, they haven't attempted since divorce, which was before Andrew was walking to show up for one holiday or birthday, so they are completely out of his life……..I begged him for years to see his kids, I still call him thinking he may wake up one day……..I also cant control his actions, I know this…….I am not having a pity party for myself……I just want to be home with my son today for his birthday………I cant so I need to make the best of it…..
Dancing To My Own Beat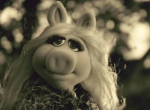 Join Date: Oct 2003
Location: I don't know what kind of state I'm in
Posts: 1,326
Breec,
Why don't you plan a special day for the two of you to celebrate. Does it really matter that it's not on a certain date? It will mean a lot to him no matter when you two have time to celebrate together. Hugs, Magic
breec3... hugs to you. Think Magichappens is correct. Phone your son and make plans to do something special with him. Let him know you are there. The sad thing is there isn't much you can do about his natural father and parents. They are missing out on your sons life and the chance to make some good memories with this child. But the good thing is your son has you.
Currently Active Users Viewing this Thread: 1
(0 members and 1 guests)

Posting Rules
You may not post new threads
You may not post replies
You may not post attachments
You may not edit your posts
---
HTML code is Off
---