Am I A Slow Learner or A Hopelessly Stupid Codie!!!
Am I A Slow Learner or A Hopelessly Stupid Codie!!!
---
We have already decided that I am a codie of the first degree...if they gave belts for degree of codie stupidity, I would have a black belt for sure. I know my A daughter well, I have watched her operate for 24 years now. She has a wonderful pattern of behavior where young men are concerned...she dumps on them after a week or two, or if the relationship becomes half way serious (about 6 have) then she always manages to sabortage everything, on purpose. Right now she is depressed because several of her "old standbys" that she always turns to when nothing else is available, actually are otherwise occupied with relationships of thier own. Now I know all this...and like a rookie codie (stupid and unaware of the codie routine) I feel really sorry for her. She is actually controlling my moods...she is happy, I am happy. How sick for me. Tomorrow or the next day she will be on to something else and I will have wasted my time and sorrow for nothing..why if I know all this, do I still react this way. As I said, am I stupid or just hopeless. Her love life is none of my business. She involves me by confiding in me because she has no girlfriends. If she doesn't learn to change her pattern of behavior she will never find anyone as a mate...she will end up living with us forever. And I guess I will always be the stupid codie mother who cares about ridiculous things...I just hate to see her sad and upset...even though she brings it on herself. Slap me, do something to make me stop this behavior...I know it is stupid...I feel better about things now...just having written down how stupid all these codie feelings are. Guess I just needed to vent and talk my way out of this...I think I am fine now...but before i decided to just write on my salvation board...I was flailing around like a fish out of water. I hope i get better at this detachement thing. I guess I can only improve since i have to be at the bottom of the class right now. Thanks for listening to me again. I do feel better about things now, I think.
---
Last edited by frannie; 07-04-2004 at

09:23 PM

. Reason: spelling error
(((frannie)))
The first thing I would suggest is that you stop telling yourself that you are "stupid" and "hopeless". You're not. Start telling yourself that you are "smart" (which is obvious from your posts) and that you are "working on yourself and will get better" (which you will).

It is a process. I know that I couldn't just say "Oh, so I'm codependent." and then change that overnight. It really, really helped me to learn to not respond to everything in an instant. When I felt like I might do or say something that wasn't helpful to my recovery, I just stopped and thought about it. Everything that went through my brain didn't have to come out of my mouth.

It will get easier. You're doing a good job.
L
Member
Join Date: Jan 2003
Posts: 4,955
Frannie,
Good God woman, stop beating yourself up this minute. You aren't stupid or hopeless. You are just well trained in the ways of codependence. So now, you have to train yourself right out of that stuff. It isn't easy and it doesn't come fast, but you can do it. Take a look at this post, it's a good way to start.
http://www.soberrecovery.com/forums/...ad.php?t=16967
Dancing To My Own Beat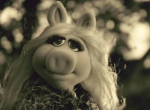 Join Date: Oct 2003
Location: I don't know what kind of state I'm in
Posts: 1,326
Frannie,
Just because we become aware of things, doesn't mean we can fix them now. Gabe and Lorelai are right. It takes time. You are growing. Forgiving and accepting ourself is the first step to changing our "codiness". I am very hard on myself too. It has taken a long time to become loving of me. Take this as a learning opportunity. You are making progress. Give yourself credit for the growth. Frustrating as it is, the only way to grow is to struggle. Growing pains are a part of the process. Your catepillar is becoming a butterfly. Hugs, Magic
Currently Active Users Viewing this Thread: 1
(0 members and 1 guests)

Posting Rules
You may not post new threads
You may not post replies
You may not post attachments
You may not edit your posts
---
HTML code is Off
---