Speaking of gaslighting
Speaking of gaslighting
---
One of the things that I have been having a hard time with is how to recognize MY reality and not tap in to my AH's reality, if that makes sense. He can be so convincing and really make you feel like what you saw wasn't really what you saw. Making me out to be the bad guy because I called his actions evil once and because I called him a liar. He is angry that I called him evil (his perception, of course, because I told him that his actions were felt by me to be evil and that I saw red in his eyes at the time) and he tells people that I think he's an evil person.

Moving past him for a second, I realize that it was the gaslighting stuff that really kept me (and still does keep me) hooked in to some degree. I was having a conversation with someone yesterday and we were talking about intense topics and I immediately went into defense mode. It's like an automatic thing. I am so quick to defend myself and point out my side of something, I cut people off even to do so. I'm assuming this is from years of dealing with our marital dysfunction. So, I texted this person and apologized for cutting them off. Also, I was quite aware of how quick I am to apologize to others for my transgressions, but I find it hard to apologize to my AH. Hmm, that's another topic, obviously, LOL.

The other thing that Ah does that gets to me is when he tells me how I feel. He will tell me exactly how I feel and if I deny it, I am wrong and he will explain in detail as to why. Is this considered gas lighting or just being an a-hole?

So, after typing all of that and being depressed for the past few weeks, I am once again opening my eyes to some things that I have most likely conveniently forgotten, tucked away in my brain because they're too painful to deal with, and maybe even because I believe him about how I'm not capable of forgiving and how I'm the problem because I won't let him back in because of my fears of being hurt all over again. And, then, I dust myself off and shake it off and try very very hard to remember what my reality really is and what it was for years. Am I living in the past too much? Maybe that's the problem. Sigh, too much crud going on in my brain these past few weeks. I cry every day now, not sure I feel it's very cathartic. It just feels like a headache and messed up mascara.
| | |
| --- | --- |
| The Following 3 Users Say Thank You to lizatola For This Useful Post: | |
I realize that it was the gaslighting stuff that really kept me (and still does keep me) hooked in to some degree
It sounds very familiar, Liz. Except I don't think I really ever saw it as clearly as you did when I was still in the situation. But I do remember feeling like every time we discussed anything, the more we discussed, the more confused I got. And at the end of the discussion, I wasn't really sure what was up and down anymore but I apologized just for good measure.
I think the fact that you see it and recognize it is the first step towards being able to change it.

Member
Join Date: Jun 2011
Location: Right here, right now!
Posts: 3,383
My therapist has helped me to see that I struggle when faced with gaslighting because I am WAY more likely to believe someone else's opinion about me, then my own knowing about myself. I "hear" what they say....never considering how much of it is their addiction or their own dysfunction talking.....just taking it on like I do.

In the middle of working on this myself, but it has gotten better for me.

I did it with things told to me about my feelings, job performance, conflict etc.

I apologized a lot also. I still do sometime, but I don't apologize for BEING any more, but for something I said or did. That is a big difference for me.
Oh yes, LifeRecovery, I can totally relate. I believe everything that people tell me, including who I am as a person. I know I've grown a lot and that I don't do that as much anymore, but there are times when I slip right back into it!
My XA-hole (not to be confused with an A, just an a-hole) can STILL make me feel like an errant toddler with that kind of crap. He's the only one who can do it, even after five years apart. Whenever I finish talking to him, I feel like I committed a crime or really am the worst mother on the planet. I'm not the one ditching my children for the summer because my live-in gf doesn't like kids. Smh. No advice, just lots of empathetic (((hugs))).
Originally Posted by
lizatola

I was having a conversation with someone yesterday and we were talking about intense topics and I immediately went into defense mode. It's like an automatic thing. I am so quick to defend myself and point out my side of something, I cut people off even to do so. I'm assuming this is from years of dealing with our marital dysfunction....
sooooo me! I do this, especially with my A, all the time...I'm such a reactor! I'm glad I recognize it and trying to reign it in. I also agree that we are kinda "hooked" on the "crazy"....but our A's are one with the real problem, right? We gotta move out of victimville, ASAP!
IMO, both.
Something that I learned in therapy is that a form of healthy communication (especially when things are heated) is for one person to say "if I hear you correctly, you are saying/feeling xyz".
It is an acknowledgement and a validation that the other person's reality is valid.
One of the most validating sentences anyone can say to someone else is "tell me more". Yet in dealing with a gaslighter our empathy can be used against us as a weapon. Gaslighters usually leave enough truth in their arguments to give the appearance of being valid. They often morph a conversation mid-stream so that suddenly you are on the defensive and don't even know what shifted. They are not interested in finding a mutual solution, they are interested in winning.
Gaslighting keeps you off kilter, that is why it works. It works because it is often intertwined by acts of kindness. In the movie Charles Boyer presents gifts often, even though they are later used against her. This tactic is used in interrogation rooms!! Sort of a good cop/bad cop, yet all packaged conveniently in one person!
I think it is amazingly self aware that you are understanding the correlation between what is happening at home and how it is manifesting in your behavior even with others. It is as if we are always presumed guilty, and then when our abuser throws us a loving scrap we gobble it up.
A good way to understand when you are being gaslighted is to look at a how a conversation is making you feel. Irrespective of the actual components of the discussion, if you are feeling anxious, put into a corner and confused you are usually being gaslighted. Gaslighters usually have predictable triggers.
The thing is most of these guys would make horrible prosecutors because their so called accusations are usually based on fallacies. I actually think a lot of our legal system has vestiges of gas lighting. I did this but…., you thought you saw that but can you prove it….., prove I was there…..It is endemic to society. There are some really good books out there on dealing with a gaslighter. It can be empowering to see the dynamic play out, "aha, now he is doing it". There is something called participant observer, sometimes if we are in situations that we know are going to provoke stress because of past experiences, sort of removing yourself and observing the behavior of the abuser helps us feel less threatened. I used to pretend I was Margaret Mead observing a new culture…he would yammer on and on and I would be like 'umm hmm, ok, yes, I see, well isn't that interesting, do you like my new toenail polish?".
The Following 11 Users Say Thank You to jaynie04 For This Useful Post:

boldaslove

(05-04-2014),

dandylion

(05-04-2014),

Dontreallycare

(05-04-2014),

DoubleDragons

(05-03-2014),

ladyscribbler

(05-03-2014),

lizatola

(05-03-2014),

Lovenjoy

(05-04-2014),

Mango blast

(05-03-2014),

Mustang1968

(05-03-2014),

Saneinsight

(05-03-2014),

suncatcher

(05-03-2014)
That is a wonderful explanation Jaynie. Recently, I do step back from AH when I feel a conversation like that is coming. As a matter of fact, I called him out on a lie and told him I didn't want to hear any more of it and then walked away. Since then, he has taken off his wedding ring, will not acknowledge me, and walks around treating me like I'm the enemy. He complains that he can't talk to me since I now will walk away so he just doesn't speak to me anymore at all except for one word here and there. He does not smile, either. It's creepy, quite frankly, but I know it's because I see the behavior, I choose not to engage, and he takes that as me being unwilling to have a conversation with him.

The conversation I was having with my friend was very good for me to see where I get defensive or where I try my own tactics to manipulate a conversation. We all do it, it's just to what degree. I'm hoping that someday I can have healthy conversations that involve disagreement or difficult topics with people where I can handle manipulation, gas lighting, and crazy making behavior with grace instead of fear. I figure if I can practice these tactics outside the marriage, then I can prepare myself for the war that my AH brings into our home.

You know what's funny? I went through some very old journals of mine and one was dated 1999. I wrote about how my AH (he wasn't drinking at the time and our son was 1) was always on offense. How I felt like he was playing a football game with me and that I was on defense and he was constantly poking holes in my defensive line. And, that once he found those holes, he would make his move and crush me. I saw it all those years ago and then things would get better and then I'd drop it and eventually I'd be back on the merry go round. Gas lighting is truly crazy making!
Member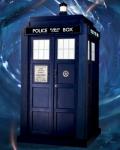 Join Date: Apr 2013
Location: Mmmmmm
Posts: 3,179
Liz,

Hugs. I struggle with reality and whose reality I am actually in. I am too easy going at times and that was a defense mechanism that has not been particularly helpful dealing with an A.
| | |
| --- | --- |
| The Following User Says Thank You to lizatola For This Useful Post: | |
Currently Active Users Viewing this Thread: 1
(0 members and 1 guests)

Posting Rules
You may not post new threads
You may not post replies
You may not post attachments
You may not edit your posts
---
HTML code is Off
---