RAH One Year Sober
Member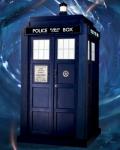 Join Date: Apr 2013
Location: Mmmmmm
Posts: 3,179
Well to be fair, I fear living with me makes it a bit of a flaw. I can be too sarcastic and cynical to those stuck sharing living quarters with me.
Actually to see my humor come back and hear myself cutting up and laughing again is a true sign I am feeling more myself. Thanks for the compliment as I do try to be a little funny here on SR as so often cracking up over my situation helps me detach. Thanks for the compliment Firesprite and Miss Fix It!

| | |
| --- | --- |
| The Following 3 Users Say Thank You to CodeJob For This Useful Post: | |
Member
Join Date: Oct 2006
Location: southern indiana
Posts: 2,145
am sending positive energy your way, codejob. some of the most amazing people I have ever met have been RA's and their spouses (who were also in recovery).

awesome, just totally awesome, inspiring people. they give off this energy, and feel like tuning forks when I am around them.....it's almost a spiritual experience to share such healthy, balanced, and positive harmony in their presence.

I happen to know personally the hell they have been through. experienced much of it with them. I am aware they have stumbles, arguments, disagreements, struggles, leftover issues......but the anchor they share is far more powerful.

it is wonderful.

oh, and something I've noticed about these humble folks, is that they really don't respond well to being praised about what they have achieved together.

someone once told me that it is a way to keep humble and to help keep the recovery intact....to not get too puffed up about it. keep it real, and all.

your post gave me good thoughts....thank you.
Member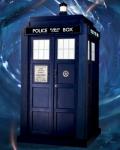 Join Date: Apr 2013
Location: Mmmmmm
Posts: 3,179
Originally Posted by
gbz

I'm going thru the same. Thank god I am not alone. 2 years ago I posted here yo help me thru my husbands alcoholism. He did it 18 months sober. But I find they I'm not the same. I never got apologies. I never got thank you for paying for his rehab and all the house expenses. We aren't a couple anymore but I can't leave
Yes sadly I keep waiting for amends. But perhaps mine will come out first. I think I will reassess in the summer. To see my progress and if anything changes.
Surprisingly I got flowers today. Not much is in bloom outside, so they are extra cheery and the scent is pungent.
He took my car in too for service. He is definitely an acts of service guy.

| | |
| --- | --- |
| The Following User Says Thank You to CodeJob For This Useful Post: | |
Currently Active Users Viewing this Thread: 1
(0 members and 1 guests)

Posting Rules
You may not post new threads
You may not post replies
You may not post attachments
You may not edit your posts
---
HTML code is Off
---