recovery alcoholic and the narcissism "defect"
I AM CANADIAN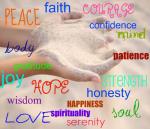 Join Date: Jun 2010
Location: Niagara Region, Canada
Posts: 2,578
recovery alcoholic and the narcissism "defect"
---
hi everyone....my last post (if I remember) was taking about a close family member-my AUNT -about her tamper tantrums and not getting what she wants from me as i set HEALTHY
BOUNDARIES
with her....it's not working out...(that was 6 mths ago)
I have told her face to face that i DO NOT want a friendship with her anymore...and that she needs to seek outside help and not only AA....
now she wrote a letter....this letter is full of judgement on how i do things, say things, and set my "boundaries", the pointing finger and I.S.M's are clearly there...
I have been reading a bit of "narcissism" character and her persistent on how to control my life...and realistically her running away from her issues....resentment towards me and now my mother (received a letter this week) is a JOKE...there is no maturity or even any AA growth...its all selfish letter to attack my character.....
I have decided, of course, that
SILENCE IS GOLDEN
and
NOT
answer back....its like fueling the "fire"....I dont want to be in the dysfunctional system anymore....
she is in AA for 8 years...and i really see the narassist in her ways come out this last year....I knows she is sick, but this is starting to effect everyone in the family now....
I have wonderful relationships with her husband-my UNCLE (my moms brother) but that is starting to way thin.....
any suggestions....???

Hi, Fourmaggie! I, too, have a N in the family. It is my A sister. She has consistently shredded our family to pieces starting as a CHILD and is now in her 50's! Our parents have passed and she can't take it out on them anymore and can't use them against me anymore, so I've learned the fine art of going Low to No Contact. That is your "Silence is Golden"

I would go all out NO Contact with this Aunt. And plus... that just burns their BUTT when we do since they cannot control it. DO NOT... I repeat DO NOT ENGAGE. That is exactly what th classic Narc WANTS you to do only for them to shred you to pieces. If you must interact with this person (say, a family function such as a funeral), keep it professional and courteous and answer only when asked a direct question and DO NOT ENGAGE further. If asked how they are, just say "fine, thank you" without asking how they are. NPDs are such selfish individuals, doesn't it seem a perfect combo for them to become selfish alcoholics, too? Hang in there...
Community Greeter

Join Date: May 2010
Location: USA
Posts: 13,566
Any further letters/communication I would write REFUSED and put back in the post.

She is a toxic relationship. Those around her know it I am sure, but misery loves company.

You have to get away from unhealthy relationships, that is just the reality. Just because she goes to AA does not mean she is working the program, sort of like Sunday Christians. Time in does not equal time workin the program.

Tight Hugs and God Bless. Take good care of YOU.
| | |
| --- | --- |
| The Following User Says Thank You to hopeful4 For This Useful Post: | |
Your aunt sounds a bit similar to AXH. I seriously think one of the reasons he's still drinking is that AA wasn't enough help for him. If I got it right, narcissists cannot fathom that the world looks different to other people than to them, and that they are actually not always right. That on occasion, they are even responsible for garbage that happens in their lives.

I don't know what to do about the uncle -- he's stuck between a rock and a hard place here -- but... he's also an adult. He's probably suffering, living with a shrew like your aunt, but then again, that's his problem, not yours. He may feel forced to side with her, but that's a decision he's going to have to make.
My experience is that narcissism cannot thrive in true recovery. So something must be missing. I think it gets to the same core issue of discovering and accepting SELF.
With my NPD relationship, I had to go virtually no contact for my own sanity. I'm not in a healthy enough space to battle with it, though I can't avoid minimal contact. You can't reason with irrational, and it's the same thing you get with an active A...their loss of control, guilt, secret self-hatred ends up in them lashing out and confusing you or making you angry because you don't deserve it.
It will not END unless she seeks help--and even then, the stats aren't pretty. There are arguments that NPD is hard-wired from birth, though I personally believe the arguments that say something happened early on where, to protect themselves, they buried the horrible hated self deep inside and created an alternate persona they project to the world (often at a young age). It becomes more and more burdensome to keep the facade from crashing, and to keep the world from seeing their inner "hated" selves...so the control, rage, and lies get worse. Often they rewrite history to fit their "world"...because it's natural to them. Everything you do and don't do is a perceived criticism, and they actually cannot separate themselves from others (which is one reason your "failures" can be so despised...because it's not fitting their picture of reality and is "their failure").
There is no winning in these relationships. Some can "recover", but it's a HUGE road...not unlike addiction itself.
Unfortunately I could write a book on this topic! I've read way too many.

What HAS worked for some in my family is to create very firm boundaries much like with an A, limit written correspondence (if necessary, one sentence emails getting only the point across- NEVER defend a position or respond to their rants, simply delete and ignore), and keep to very small cordial interactions that never get past light surface topics. Never engage. The minute it starts, say "I'm not going to discuss this" kindly, and physically walk away from the conversation. Repeatedly. Responding to anything gives it credibility as being real or having merit--so don't! It's incredibly hard, but effective.
They can't always heal, but they can be trained to what you will accept and respond to. It takes a long time, but I've seen it work, and it's empowering. I should point out that of course they get angrier and more controlling during their training.

But there is an "other side"!
| | |
| --- | --- |
| The Following 2 Users Say Thank You to Praying For This Useful Post: | |
I AM CANADIAN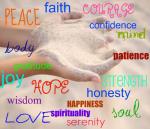 Join Date: Jun 2010
Location: Niagara Region, Canada
Posts: 2,578
oooh you people do KNOW what i am talking about....

thank you so much for the reponse....

my Aunt was clearly told by me FACE to FACE that i do NOT want a relationship with her on a friendship level....i have had enough...

my Uncle?...i understand about being "loyal" poor soul....he has, however, tried to add his two bit in ....not working on my part...i never bite....

thanks again!
Currently Active Users Viewing this Thread: 1
(0 members and 1 guests)

Posting Rules
You may not post new threads
You may not post replies
You may not post attachments
You may not edit your posts
---
HTML code is Off
---