Limbo Phase
Limbo Phase
---
I'm in a weird spot today. I know that asking my AH to move out was a positive for me and the kids, so we could begin to restructure our lives for the better, the happy. And honestly, we are happier and our home life is less stressful. There's no more, what kind of setting am I going to come home too, thoughts. It felt like a weight was lifted off of my chest when he moved out.

But, I love this man and want (mostly) for our marriage to work out. (Some days I want him to get better so we can move forward and other days, I just want to say forget it and move on). I have sent LOTS of prayers up, asking what the next steps are. The official answer, so far, is wait, be still and do nothing. OK. I can accept that and just sit back, watch his actions and continue to work on me and structure for the kids.

This is where the no fun limbo phase comes into play. I have my boundaries set, although I'm sure there are more and I just don't know them yet, and he respects me enough to not cross the line. But then there are the grey areas of this whole separation thing. I like it when he's here, not drunk of course, doing the things we've needed him to do. It just feels right. And then there's the whole intimacy between married people issue. I'm a married woman, and am not a cheater, but my husband doesn't live with me. We have had our intimate moments during the 40 days that he's been gone. (I mean, I have needs too. Where else am I supposed to go?)

So, with all this being said, am I undoing the purpose for which I asked him to leave? Am I giving a mixed signal? I feel like I am, but like I said before, where else am I supposed to go?!?!? And how do we work on strengthening our family if he doesn't come over?!? Ahhhhhhhhh!!!!!
| | |
| --- | --- |
| The Following 3 Users Say Thank You to Insaneshame For This Useful Post: | |
What is "the purpose for which you asked him to leave"? From the beginning of your post I gather it is that you wanted to restructure your lives for the better and find some peace and stability.

It sounds like that is what you got, no? The real question is 'now what'? If you stayed married to this man, but he did not live there, would that be enough for you? It's unconventional, but that doesn't make it not a marriage, and if you are both okay with it (he gets to continue drinking as he likes and you get the desired intimacy on occasion), then why not keep it that way?

But if the end goal is for him to eventually move back home, then one of two things need to happen -- you have to be okay with his drinking, or he has to stop drinking. What progress has been made on either of those fronts?
The purpose of him moving out was to a.) give me and the kids serenity (check) and b.) to put in his lap that a choice has to be made, us or the beer. The end result, for me, is he stops drinking and works the steps to better himself or I'm moving on. I know that I'm still in the limbo phase of watching his actions, as I know that will prove what his choice is. I'm just not sure if I'm being too weak in allowing our intimate time to distract him, or make him think that I'm just going to cave and let him come home. (He has yet to attend meetings, find an alternative to AA, or any type of counseling. He's just, and I quote, "white knuckling it".)

At the end of the day, it's us or his drinking. He either gets better (mentally and emotionally) or he continues on his self destructive path alone. I just don't want to send mixed signals, or confuse myself anymore, thorough the process of him deciding.
Hm. I guess my next question is, how long are you going to wait to see real changes? And I don't ask that to suggest it has to be any time soon, but if it really is recovery or divorce, then you should know for yourself how long you're going to give him. It seems like the current situation could otherwise go on indefinitely.

As far as mixed signals...your signal is clear: you don't want him living there. Everything else seems to be fair game, right? If he is content with the current arrangement, I am not sure what is going to happen that makes him want to seek recovery. No judgment on any of it, but that is what it looks like based on your posts.
Initially I was thinking 6 months. I know that this is not going to be an overnight, insta-fix situation, so I want to give him some time. About a week after he left, he said that if we're not back together in 3 months, then we probably won't get back together. I told him it's best that he not put time lines on anything.(This is my boundary, my decision!!! There goes my control freakism again!!) So, somewhere between 3 & 6 months, is my estimate now. 1 month down and there has been some maybe, if I squint real hard, flicker of progress on his part.

I doubt he's content with this whole thing, as he whines to me about having to stay on a friend's couch and how little privacy and space he has (his choice to go there). I mean hell, he came over yesterday to take a nap on my bed because "it's been 40 nights since I've slept on a bed". He so loves to try and make me feel bad for him, but I just look at him and have no response when he says things like that. I see what you mean about my signals are clear, I don't even respond to his "feeler" comments anymore!! (Thanks for pointing that out!!)

So, for now, I wait and watch. And call him to come over when I "need" him too, or vice versa.
I know it feels like it is all on him and what he does now, but please don't neglect that this is a separation period for you, too. Is the current situation really giving you an idea of what
life will be like if he chooses not to seek recovery and you decide to move on? I know all about 'needs', but really...three months of abstinence isn't gonna kill you. And it just might provide a little clarity on what you really want and need in the long run.
| | |
| --- | --- |
| The Following User Says Thank You to SparkleKitty For This Useful Post: | |
Hahahaha!!! 3 months of abstinence might kill me!!!!

I'm not nervous to do it on my own or worried what life will be like without him. a.) I was a single mother for quite a few years before we met and b.) it's not like he was "here" when he lived here, so I've basically been doing it on my own for 5 of the 8 years we've been together!!
But, I do agree with you on it might provide clarity for me!
BTW, thanks SparkleKitty!! I appreciate your words and knowledge!!!!

| | |
| --- | --- |
| The Following User Says Thank You to SparkleKitty For This Useful Post: | |
Member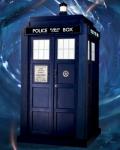 Join Date: Apr 2013
Location: Mmmmmm
Posts: 3,179
Insane shame, I can't thank you enough for bringing up the intimacy piece of a relationship. My RAH always set the pace in that area of our marriage. Now there is nothing. NOTHING for a year. I'm getting a bit stir crazy. I'm getting worried! I don't know WHAT is going on and when is it codependent to march the owner of the equipment into the MD. Of course I have talked to him about it and gotten NO where.

This past week my therapist said, well if you need to be honorable if you find someone else. Here I am talking through all the ways I've tried to restart intimacy and my T is a guy. I looked at him and the sexually frustrated Part of me thought, 'you'd do.' And the psychology degree training part of my brain said, "wow I totally see how THIS happens."

I guess I need to change some batteries. Ha ha ha!
CodeJob, I was debating whether to post about this issue or not!! But, I am glad I did, as if it helps someone else too, then it was worth it!! And here I am crying at the thought of waiting 3 months and you've been waiting for a year!! Thank you and KateL for the kind words!!

| | |
| --- | --- |
| The Following User Says Thank You to Insaneshame For This Useful Post: | |
Currently Active Users Viewing this Thread: 1
(0 members and 1 guests)

Posting Rules
You may not post new threads
You may not post replies
You may not post attachments
You may not edit your posts
---
HTML code is Off
---