How to intervene before it gets bad
Member
Join Date: Feb 2014
Posts: 2
How to intervene before it gets bad
---
I need help. I think my wife is an alcoholic, or is becoming an alcoholic, or whatever. The last few months, I've noticed that she's been drinking more. It got to the point where she'd be drunk pretty much every day when I came home from work. She's not a mean drunk or anything. She doesn't work and we don't have kids (yet), so it really doesn't interfere with her life at this point.

I figured we were just getting into a bad habit (but not an addiction, if you know what I mean) and said, "Okay, no more booze in the house for a while." She said, "You can still get beer sometimes because I don't drink beer." So every few weeks I'd bring home a six pack, and then I realized she was drinking the beer. In short order it got to where if I'd bring home a six pack it'd be gone the next day.

So we had a talk, she said it was pathetic and she wouldn't do it anymore, and I said "No booze, no beer, no nothing." Well, today I came home and she was drunk. I confronted her about it and she lied to my face even though we both knew she was drunk. Here's the thing: My wife doesn't drive and we live in the suburbs quite a ways from the nearest store. She finally admitted she called a cab to take her to the liquor store and drank half a bottle of Scotch before I got home. I found it hidden in the paper bag at the back of a cabinet.

We had another talk, but she was drunk and I know it doesn't mean anything. I just want to help her. She either denies everything, or laughs it off, and like I said, it's not like it interferes with her life at this point. She has the luxury of being drunk every day if she wants to be.

But she can't stop. I'm no expert, but that's what it comes down to for me: She can't stop. She needs it. That's a problem.

So what can I do to help head this off before it ruins our lives? We can work on our marriage, maybe there's a specific reason she's drinking. She's probably bored, maybe I can help her find something productive to do. I'll do anything -- but what can I do to keep her off the sauce in the meantime?
| | |
| --- | --- |
| The Following 2 Users Say Thank You to GPB For This Useful Post: | |
Member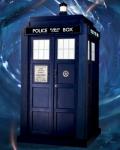 Join Date: Apr 2013
Location: Mmmmmm
Posts: 3,179
GPB.

She took a cab to get scotch? That is quite an addict tax tacked onto a bottle.

Welcome to SR. There are a lot of great people and posts to help you wrap your head around your spouse's irrational behavior.
Guest
Join Date: Dec 2004
Posts: 2,281
Hello, GPB. Welcome to SR.

There are three C's that are for you to know: you didn't cause this, you can't control it and you can't cure it. It's not anything going on in your marriage, boredom, etc. that is causing the problem and there isn't anything you can do to keep her from drinking. Alcoholism is a chronic physical disease of the brain. Brain scans have shown differences between an alcohol dependent brain and a normal brain.
If she's willing to go to rehab, that's the best place to start. Inpatient if she's eligible, outpatient or other counseling combined with AA may be enough. I kept thinking if only my husband would just start somewhere and go to AA. Maybe that would be enough for your wife at this point, but be aware that alcoholism is a lifelong problem and the better educated she is about it, the better her chances of keeping after her recovery. It's more than just quitting drinking and being done with it.
I highly suggest going to Alanon. These meetings are for you. Our loved ones drinking effects us in many ways. Alanon is for your own recovery, health and sanity. If you don't like certain meetings, there are others. Give at least 6 a try.
Engineer Things; LOVE People
Join Date: Sep 2009
Posts: 3,712
Wow. Where to start?

Maybe the same place Alanon would (hopefully WILL) start you.

The three C's

YOU cannot Control, Cure, nor Cause her drinking.

You see those words, but they do not (yet) match your action(s), do they? You keep thinking your "talks" were somehow going to Control something?

You would be better off peeing in the bottle and when she got a taste of that, she may spit it out. But a serious, a dedicated A . . . like it sounds like she is or heading towards, may just drink it anyway.

So now that we hit a little bit about what YOU cannot do . . . let's hit on What YOU can do.

Alanon for you. The Three C's is just the start. Alanon will also teach you to "Detach" (get some safe distance), and how to have "Boundaries," so her Crazy will not come over to you and you can stay out of her Crazy.

You know where, and when, and how about getting to Alanon?
| | |
| --- | --- |
| The Following 2 Users Say Thank You to Hammer For This Useful Post: | |
Member
Join Date: Dec 2013
Location: Chicago,il
Posts: 71
Just a bit more on the boundaries which you will learn about. The problem with most of us alcoholics is that the progressive nature of the disease does something to our brains and really makes it difficult to stop drinking once the disease progresses to where it sounds like it is for your wife. Alcoholics will continue to drink until there are consequences to the drink.

Your boundaries will involve consequences if she breaches your boundaries. You have to be prepared to follow through with the consequences rather than continue to be an enabler like you are right now.

Recovery is a lifelong journey and one is never cured. Read as much as you can on this site and you will learn a ton. Your marriage can improve but, only if your wife wants to work in herself and wants to quit drinking.

You've already learned that not having booze in the house is not going to stop. You only shared a little info but it is enough to sound like She is an A and has a bad problem.

Good luck.
| | |
| --- | --- |
| The Following 3 Users Say Thank You to Blackhawkfan For This Useful Post: | |
Member
Join Date: Apr 2013
Location: Midwest, USA
Posts: 129
GPB- so sorry your starting down the path many of us here know all too well. First off, thanks for coming to SR- you will find a wealth of experience, support and good guidance from many here.

Now as to your situation. SO very much like my path nearly 4 years ago (although I've been married much longer and have kids). It starts with the promises of quitting and/or minimizing the extent of problem. Take it from me (and others), this is a ONE way street to hell if she doesn't get help and commit to a program. While working on the marriage, addressing issues of potential boredom are not unimportant, this will NOT fix an alcoholic, because YOU did not cause this. After several months, she likely needs detox to get off the booze, and follow-up rehab. However, realize many folks will not go willingly to this step without hitting bottom, wherever that is for them. Even then, it may take a family intervention to set the ultimatum for her to go.

You need to set absolute boundaries now (can learn more about this at al-anon and on this site)- and boundaries are things that YOU control. So nothing like "You can't drink in the house anymore" (you can;t control that)... more along the lines of "If you drink in the house again, I will seek divorce".

You are smart to be seeking help now. Don't kid yourself- this will only get worse. She may not be a mean drunk now, but it WILL escalate unless she commits to sobriety and getting help. I don;t know how long you've been married, but as DoubleBarrell said, knowing what I know now I'm not sure I would have continued my marriage. And, you do NOT want to bring kids into this mess.

Take care GPB, and check back often. Wishing you peace and health.
Hi, if she has a tendency towards addiction these are not ideal circumstances, as she's home all day, and there are no consequences to her drinking.
She doesn't work, she doesn't drive; I'm not saying this caused her addiction but it's not helping either. On the other hand, it's not up to you to 'help her find something productive to do'. You're not her father.
Once she gets to the white knuckle, can't do without it stage, I would say she's on the way to alcoholism. Secret or daytime drinking is also a huge red flag.
She will have to make up her own mind to quit, but what incentive does she have at the moment?
Please think hard before going ahead with children.
| | |
| --- | --- |
| The Following 3 Users Say Thank You to FeelingGreat For This Useful Post: | |
Psalm 118:24

Join Date: Nov 2004
Location: ILLINOIS
Posts: 15,200
Well

Cutting off her money source will at least slow her down.

My sponsor is a director a rehab. I'll run this past him when I get home from work .
It all breaks down to your wife wanting to stop. For the most part, all you or anyone can do is try and help
| | |
| --- | --- |
| The Following User Says Thank You to CAPTAINZING2000 For This Useful Post: | |
Forum Leader

Join Date: Dec 2008
Posts: 10,613
Hi GPB, Welcome to SR!
Well, yes, talking to someone who is drunk is largely a pointless endeavor. Perhaps when she is sober you can talk to her about your concerns with her recent cab ride. Which, imho, shows that alcohol has a powerful hold over her.
This is a thread that helped me quite a bit when I first found SR, and I thought you might get something out of it, too:
http://www.soberrecovery.com/forums/...l-problem.html
Hopefully, your wife may see the insanity after this last taxi run to get booze...but she may not. I hope you can encourage her to seek help, but realize that this is an internal struggle and decision she has to make for herself. Many of us have pushed, pulled, dragged, coerced our loved ones into treatment only to have them relapse over and over again.
Please come here and vent or ask questions anytime.
Welcome, GPB. Glad you found us here at SR. There is a lot of very straight talk here from folks who've been in your shoes; the more time you can spend reading here and educating yourself about alcoholism, the better off you'll be. As others have already said, it's important to know what you're up against and what you can and can't do about it. All the rules of normal, logical, rational behavior have just gone out the window--you've entered an alternate universe!
And that alternate universe can be scary. I know I felt as if the ground was shifting under me when I first began to realize what my situation was. As more and more was revealed, I felt like I was standing at the edge of a cliff and the cliff was just crumbling back under me...You have a lot to take in all of a sudden--the life you thought you saw ahead of you has radically changed. Again, the more you can read here, the more you may begin to understand many things differently.
Your title is "How to intervene before it gets bad." I'd suggest that it is pretty bad already--the depth of alcoholism isn't measured by whether the A is abusive or loud but by how dependent he/she is on alcohol. It sounds as if your wife is willing to go to some pretty great lengths to get her booze, not a good sign.
I'd like to second the recommendation for Alanon. SR is a great community, but some real-world support is great to have too. You can check here to find a meeting:
http://www.al-anon.alateen.org/
Don't miss the helpful info in the stickied threads at the top of this page at SR, either.
Please do come to grips w/what the truth of the situation is before you become even more enmeshed by adding kids to the equation. At least it's only the two of you being affected at this point. Please do keep coming back. As others have said, alcoholism is a progressive disease, and it sounds as if your wife is fairly far down the road already.
Wishing you strength and clarity.
Member
Join Date: May 2012
Posts: 1,295
I agree we are powerless to make them stop. However! You are not too powerless to have a conversation or two or twenty with her about what is going on.

Everyone needs a life! Alone, in the house all day, no car, no job, sounds very depressing! Does she have goals you can remind her of? Aspirations? It definitely sounds like this situation is going downhill and needs to change. So on an uplifting note while talking to her, are there things she would like to get involved in? Is there some reason she doesn't have a license to drive or want to get out of the house? Can you encourage her to join some group, take a class, get a job, or something?
If she's drinking because she is lonely, depressed, uninspired, etc., then can having something to look forward to in life during her daytime help her to change her outlook? I would think so.
Currently Active Users Viewing this Thread: 1
(0 members and 1 guests)

Posting Rules
You may not post new threads
You may not post replies
You may not post attachments
You may not edit your posts
---
HTML code is Off
---