Need some opinions quick
Firesprite,

I really like your approach. In the long term it provides your DD with the tools she'll need to navigate other relationships, and it takes you out of the middle for the most part.

I eventually came to a similar conclusion, but it took me years. It is so hard when we want to make everything better for our kids, but we can't.
| | |
| --- | --- |
| The Following 3 Users Say Thank You to Danae For This Useful Post: | |
Member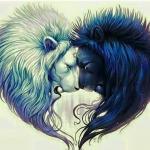 Join Date: May 2012
Location: Florida
Posts: 6,784
Thanks Danae - I keep putting myself back into her shoes whenever a situation arises & think HOW DID I FEEL? And that becomes the motivation for how I handle it... I figure nurturing her to hear her gut instincts, helping her honor them & herself will save her YEARS of chasing her tail as an adult & potentially thousands in therapy. I would love nothing more than for her to go forward in life with a Real Sense of Who She Is & Where She Wants To Go..... instead of the indecision I always faced because I didn't even START this kind of self-growth until well after I had moved out of my parent's home. The waters will always churn & threaten her course, but I can teach her to navigate & adjust her sails.

I CANNOT control him, but I can take all the negative & try to braid it into something more positive so there is at least a learning lesson here & there.

It's not SO selfless though, if I'm being honest. It has been an amazing tool for me in healing my Inner Child wounds in a way I hadn't anticipated.
| | |
| --- | --- |
| The Following 4 Users Say Thank You to FireSprite For This Useful Post: | |
A couple of thoughts:
You said your son was mad at you that his father didn't come.
That happened to me with my kids, too. I felt like I had
taught
them to see their father as a child, as a helpless hapless person who couldn't handle things on his own.
That was probably partially true.
But I also think kids see that.
And they see you (and me) as the only solid anchor point in their lives.
So they turn to you (and me) and want us to
fix
things.
Because they already know (subconsciously) that the A parent won't. Doesn't have the capacity.
In retrospect, it was probably a good thing he didn't show. And seeing our children hurt by their A parent is awful. But it's reality and they do need to face it, at some point.

Community Greeter

Join Date: May 2010
Location: USA
Posts: 13,566
Hi Lulu.

I am so sorry, especially for your hurting son. Of course he is hurt. I am sure he is lashing out hurt at you because you are safe and accessable, while dear old dad is not even around. It hurts you, I know it does, I am sorry. I think that is how kids handle absent anyone in their lives. They are hurt and have no other way to let it out than to let it out to the people who love them the most, and we are not to be offended. He is lucky he has you. You cannot change dad. I am sure you would have a million times over if that were possible. One day your son (unless he already has) will realize all of this for himself. It does hurt but with one parent to guide them properly they can get over those hurts too and see they too did not cause it, cannot control it and cannot cure it.

Gentle hugs my friend.
| | |
| --- | --- |
| The Following User Says Thank You to hopeful4 For This Useful Post: | |
Member
Join Date: Dec 2013
Location: rochester, ny
Posts: 6
I wouldn't text him again YES THIS IS ABOUT YOUR SON... don't make it about you reminding him about your son or about how angry you are that you have to keep reminding You should focus on you and you being there for your son. Your obligation is to your child..as hard as u it mat seem try not to hold onto anger and resentments free your heart so that it frees up some of your thoughts ..forgiveness isn't for other people its for ourselves..its our selfish side that doesn't want to forgve. In the end the result is astounding. Stay strong stay blessed stay focuses
Currently Active Users Viewing this Thread: 1
(0 members and 1 guests)

Posting Rules
You may not post new threads
You may not post replies
You may not post attachments
You may not edit your posts
---
HTML code is Off
---