Fed up with wet beds....
Yeah...it's horrible and it stinks!

I ruined a number of mattresses and setees over the years but it was usually the floor.

I did manage to stuff one of the son's nappies/diapers down my pants one night and it held the whole lot. I was very pleased with myself...

Nearly 4 years since any of that carry-on. I don't think I could live with someone who was urinating on me!
Member
Join Date: Oct 2011
Location: Pennsylvania
Posts: 262
I have had my AH do this many times as well. In bed, on the recliner, on tables, and a couple corners. He really has no reaction the next day except for " I don't know where that came from, I guess cause I was sooo tired". Yea whatever!!!!! He also falls asleep with a cigarette in his mouth all the time. His pillow has tons of burn holes as well as the recliner he sleeps on. I am to the point where it disgusts me to look at him.
Community Greeter

Join Date: May 2010
Location: USA
Posts: 13,566
O My Gosh Mr. Hammer...you crack me up!!! Hilarious!
That being said....wow. There is no way I would put up with someone pissing all over my house...wow.
As far as falling asleep with a cig...please be so careful. I work in the insurance industry. A client of ours who is elderly has a grown son with some mental challenges. He came over to stay the night and the son fell asleep w/a cig and burned down the house and died. About a month later the dad died, I will always believe it was the stress from all of that sent him over the edge. Please please be careful.
Originally Posted by
Hammer

Wow. The absolute crap (well not crap, I suppose, more like pee) you women will put up is AMAZING.

[hmmm, Hammer holds mirror up to self, and says STFU jackass -- the crap YOU put up with is amazing. Yeah. STFU]

Anyway. I want any or all of you as wives, if you put up with this type of crap. I am trained to pee in the yard. Like a dog.

Thinking about this -- you all should just get dogs. They can be trained to pee outside.
Engineer Things; LOVE People
Join Date: Sep 2009
Posts: 3,712
Originally Posted by
spiderqueen


I always wondered, what on earth would go through his head the next day, when he sobered up and found the wet stuff everywhere. "Darn, wet myself like a helpless, pathetic baby again! Time for AA/therapy/rehab maybe??? Nah, I can obviously handle it!"

HOW do they justify to themselves??

Some fun from Robin Williams?
Robin Williams: As an alcoholic, you will violate your standards quicker than you can lower them. You will do **** that even the Devil would go "dude..."
Robin Williams: People go "now, Robin, how do I know if I'm an alcoholic?" Well as one, let me give you some warning signs. Number one, after a night of heavy drinking, you wake up fully clothed going "hey! Somebody **** in my pants!"
there are more, but it goes way down hill.

It's gross...I dealt with the random pee spots everywhere for years. My X AH would get up and pee in the corner, off the side of the bed, in the bed, on the couch, in the middle of rooms and sadly right on top of Christmas presents one year too. (among other places)

Thank you for posting. I was feeling down today and you completely reminded me of the crap that I don't deal with anymore.
Member
Join Date: Jul 2012
Posts: 490
It's just so disgusting isn't it.

Mine also did this and other filthy things, too gross to even discuss and it wasn't poop... use your imagination. I remember being so stunned, like it wasn't even real. Cleaning it up while he was oblivious to it all and then he denied it ever happened. Feral and disgusting.

You would think that if your supposedly nearest and dearest told you what you had done and how upset and shocked and disgusted they were, you would reconsider getting blind drunk every night, but no. He just denied it - I made it up because I'm a bitch and a liar and just want to see him demonized and even if he did I MADE HIM do it therefore it was all my fault anyway- and continued on his merry way.

My God that hurt me. I thought it was as gross and disgusting and as low as he could go and maybe NOW he would listen. But nope.
Member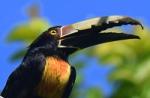 Join Date: Nov 2012
Location: Central America/Florida USA
Posts: 4,064
Speaking of dogs - do you know those folks who keep really viscious, angry dogs in their homes? They bark like crazy, and nearly bite the hands off strangers? They are dangerous, terrible creatures...but the owner always says "Ohhh, he's just a sweetheart"...The owner remembers those dogs when they were puppies. When they were well behaved. They remember that ONE TIME at the park when the dog actually stayed on the leash.

You remember those good days when your boyfriend was still a good guy. Today, he sounds like a complete mess. Take off the blinders and get RID OF THIS GUY. This is way worse than having a nasty old dog around - this is a human being and he can severely screw up your life. Run like the wind and don't look back. Easier said than done, I know...but if you stay with him, things will not get better.
Member
Join Date: Dec 2013
Location: Massachusetts
Posts: 4
new to this site as of last night
---
I just started reading these stories. As sad as they are it is nice to I'm not alone. My ABF is passed out while I am writing this. He pisses in wrong Iplaces to. It is so gross &disusting. I can't believe this is my life. I have to guide him into the bathroom. & makee sure if I am awake. If not thee bed, corner, sink or drawer. I am making steps to get out of his house but it is not an easy move for me. I am just done living llike thiss& can't do it much longeer. Sending love to all of you who are living in this HELL. Thanks to all of the women who had the strength to leave & save your lives. Your stories help so much more than you know.
Member
Join Date: Dec 2012
Location: NC
Posts: 199
And to think I thought it was just my son. When we had to pick him up after he was discharged from the hospital we went by his condo to get his things. I almost puked when we went in his room. His sheets were covered in dried urine and the room reeked of stale adult pee. His dirty clothes were thrown around the room and they reeked too. It was so disgusting. He was blacking out and peeing the bed every night. He is 22 years old. He's been sober over a year now and never pees the bed. Imagine that.
"Adult A's? You video and Facebook."
How funny why didn't I think of this????
I had a calander of 30 days of pictures of him passed out on the recliner in funny positions.
| | |
| --- | --- |
| The Following 3 Users Say Thank You to Pia For This Useful Post: | |
Currently Active Users Viewing this Thread: 1
(0 members and 1 guests)

Posting Rules
You may not post new threads
You may not post replies
You may not post attachments
You may not edit your posts
---
HTML code is Off
---