OT? - Found a little strength to do what I wanted
Member
Join Date: Jun 2013
Posts: 208
OT? - Found a little strength to do what I wanted
---
I guess I'm posting this as a realization, maybe/hopefully it's helpful for someone to read too. Not sure if I should have put off topic in the title.

It is amazing what the codependence can do to you.

I decided today to go home to my parents for the Christmas holiday for a full week. It'll be longest I've gone home for in over 10 years. I don't know if I'll even be with my girlfriend by that time, but even telling her that I'm staying that long will be an act of non-codependence. She knows that I normally stay less time because up until several years ago, things were very turbulent and the holidays were a time for me to engage in daily arguments and fights with my mother. Days usually ended with me crying in a room, her eating dinner separately without me and my father, her driving off into the night to do christmas shopping till the stores closed, then silent reconciliation the next day. Rinse and repeat until I get back on the plane. As I type this, it's striking how similar it sounds to the confusing sequence of events of those 'worst nights ever' I've had with my girlfriend. (my parents have never been drinkers)

The thing is, my experiences the last month or two with my alcoholic girlfriend have made me miss home more than ever. I live several hours away by plane. I only go home once a year. I'm an only child, have no friends in my immediate metro area, and no extended family.

My girlfriend will be at home with her mom and step-father. It's a quiet and stable place. She hates the holidays and views them as the saddest time of year. My impulse was not to go home at all this year. My impulse was to stay with her and shower her with love, and 'nurse' her wounds while she deals with the time of year I know is so painful for her for reasons still mysterious to me. I actually got it into my head that I could tell my father, who looks forward to my visit every year, that I'm opting not to come home for the first time in my life, even though I really do want to go home. I need it more than ever.

I just want to eat some good food, watch the discovery channel with my dad, drive around where I grew up, see a friend from high school maybe, read books at the local book store, and take it easy. I'm so exhausted. Sorry this is so long. Thanks for reading it if you did.
I don't really have good advice, but time away can bring clarity to a situation. Spending time with old friends and with family may prove to be theraputic. Good luck with what ever you decide to do, Holiday's can be tricky with our without alcohol.
Community Greeter

Join Date: May 2010
Location: USA
Posts: 13,566
Good for you! I hope you go and that you have a wonderful time! My codependency kicks in big time when I go out of town because I worry worry worry about what my AH is doing and how he will cope. I'm going out of town with my daughter this weekend for a cheer competition, I have vowed to go and have a great time and not worry about what he is or is not doing...that will be HIS problem.

Thanks for posting, it does help to read this from others!
| | |
| --- | --- |
| The Following User Says Thank You to hopeful4 For This Useful Post: | |
Member
Join Date: Jun 2008
Posts: 478
This sounds WONDERFUL!!! Exactly what the holidays is to me.
I don't so much get nervous about what he's going to do when I'm gone. (I too visit home once a year) But I do worry.. About not calling him enough, not giving him attention from afar, because somehow we'll always get in a fight over phone calls and what not when we (the kids and I) are gone. It's silly.
I hope you have a fabulous holiday at home. You deserve it.
| | |
| --- | --- |
| The Following User Says Thank You to isitme For This Useful Post: | |
Member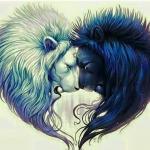 Join Date: May 2012
Location: Florida
Posts: 6,784
Freaking brilliant Blake, an amazing step for you in your recovery. Sometimes we just feel it in our gut when the time has come to tackle certain demons; I always feel somehow 'driven' differently when it's one of those times. I hope you have a great trip.
Member
Join Date: Jun 2013
Posts: 208
Thanks so much for listening. I have a lot bottled up.

hopeful4 that weekend sounds so good. It is helpful to read your plans for the weekend as well!

isitme, I totally get it. I have fallen into this thing of worrying about how much attention I'm giving from afar, even during a normal work week. Thinking I'm not calling/interacting enough to make her feel 'better'.

Thank you so much FireSprite. You articulated it way better than I could. 'driven differently' sums it so succinctly. I have a long way to go still, but yes, I have felt this little glimmer of being driven differently.
| | |
| --- | --- |
| The Following User Says Thank You to Redheadsusie For This Useful Post: | |
Member
Join Date: Dec 2012
Posts: 1,407
I"m happy for you Blake! It's so important to take care of ourselves, and this sounds like what you need right now. Do you own "Courage to Change" or "The Language of Letting Go"? They are both daily readers. If you have them, or can get one, I would suggest you take them with you to your parents. Then take a little time for you each morning while you're there to read and reflect. It will help put you in a good headspace with your Mom, and help you to not fall into that pattern of conflict you described.

| | |
| --- | --- |
| The Following User Says Thank You to Recovering2 For This Useful Post: | |
Currently Active Users Viewing this Thread: 1
(0 members and 1 guests)

Posting Rules
You may not post new threads
You may not post replies
You may not post attachments
You may not edit your posts
---
HTML code is Off
---