Stressed Out -- FOO Stuff
Stressed Out -- FOO Stuff
---
My dad had a stroke last week. It was not "the big one," so to speak, but it has sent my FOO into a tizzy. He will be okay for the time being, and is not experiencing any major physical symptoms. That said, it was scary. My sisters are here in town to see him and help out. Whenever the whole family is together, we fall right into our traditional roles, dysfunctional as they are.

I'm the sister that stayed in town near my folks. It has pros and cons. A frustrating part for me is that when I am here with my parents we are usually great, but when my sisters come to town my mother especially kind of turns on me. She likes to be judgey about me with my sisters (the one below in particular) and looooooves bringing up how difficult I was as a teenager.

I spent some time with my one sister who I always have a touchy relationship with. It was pleasant until it wasn't. We argued because she didn't like the way I said something to my mom. It was a huge blow-out. I've never argued with her like this before.

The disagreement with my Mom was when she told me that she offered to babysit for (ready?) my abusive ex's STBXW. A constant source of conflict for us for the last fifteen years has been her eagerness to offer her help, advice to him and his family behind my back, which complicates my relationship with DS13's dad. i.e. BOUNDARIES, lack thereof. The bigger picture is that she is entirely too involved in my life and I am constantly struggling to keep her at a comfortable distance. My sister came down on me because I expressed frustration when Mom started talking about this and feigned shock when I protested, which hurt Mom's feelings (seriously, all criticism or disagreement hurts Mom's feelings, so I don't bother tip-toeing around it anymore). I figure I can't control her meddling, but I don't have to be silent with when she stomps on my toes, either.

Then my sister started in on how my divorce is so hard on my mom -- another sore spot. I recently told my mom, my divorce is not about you. I'm not going to talk to you about this anymore. Guess she found a new ear!

She says I am crazy and angry, told me I needed therapy, said my other sister and I weren't qualified to visit dad in the hospital like she is (?), and a slew of other hurtful things. The worst part -- and here is where I cringe -- is that she accused me of always playing the victim in the family. This is something I really do resent. I was absolutely victimized as a kid -- I was sexually abused, and my parents had bouts of abuse on me off and on over time, and when they didn't, I was expected to be a piece of furniture. The reason I was difficult as a teenager is primarily that I was dealing with layers of abuse and denial in and out of my FOO on my own. There were social consequences too -- after I was raped I was rejected by my primary friend group, called a ****, and left to fend for myself on the fringes. My coping methods were my own, and maybe they weren't great -- but they were statistically NORMAL and I was a CHILD. My childhood is not a happy, sentimental place. Hell, my young adulthood was not a happy place. My sister's experience with mom and dad, I guess, was completely different. She kept saying that because she had such a happy childhood she couldn't identify with me. I told her that was a cop-out. I told her that I actually was victimized and that it was most hurtful to me that our entire family acted willfully to deny or ignore that. That *that* was the source of my impatience and frustration. She told me to get over it and move on.

Anyway, I lost it. I just cried and cried. I told her I wasn't looking for an argument, but that I couldn't be quiet about what life was like for me growing up. I had so much more to say, but I just lost it. I could see the disgust and pity in her eyes, and it was one of the worst feelings. Just the worst.

Am I angry? Not really. I'm frustrated, sad, feel abandoned, I wonder what I did wrong, I wonder why my sisters had such a charmed childhood compared to mine despite having the same parents. I feel inadequate with my broken relationships compared to their financial stability and functional marriages. My mother's constant meddling is a finger in these wounds. I have tried to minimize contact with her and keep that contact light and easy and casual. When it is light and easy, it works well enough. I enjoy myself and my parents' company.

But I also accept there are constant digs. I have accepted that to have a relationship with my mom means that I will hear regularly how fat and frumpy and difficult I am (I am none of these things). I will hear that she is afraid I will be forever alone because I'm so used up (ugh). I will her how she and dad chose not to deal with my abuse -- or one another -- because it was easier (ugh again). I will be forgotten and Christmas and ignored on birthdays. Seriously, this is the landscape. But I worry that cutting them off will leave me with a deep well of regret later when they are gone. My dad's stroke brought this home to me. They make me frustrated but I don't want to lose them. They do help me a little financially and occasionally help with the kids. My children love them. I love them, but it's complicated. There doesn't seem to be this disconnect between them and anyone else in the family except me (which for me is part of the personal devastation).

I've worked so hard to get to a place of empowerment and not feel the deep rejection from my parents' and family's constant disapproval. I struggle with feeling the joy of my successes -- and I am deeply bothered by all my failures. She continues to strive for their acceptance, and loves these dramatic situations where she can swoop in and "save" our parents and care for them. I have, basically, done my best to move on. I've been in therapy for years, improved my life with my children, tried to create some boundaries between me and my mom. I'm trying to resolve all these loose ends and get it together. I'm professionally well-regarded and am dipping my toe into community leadership. I think I've done pretty well, actually. But there's that little voice in the back of my mind telling me I'm a fraud and that I'm still and always will be a loser.

It's so complicated and annoying because I know all the methods of "mmm hmmming" and limiting my expectations all around, but this is my weak spot. There's a part of me that is still the kid wanting them to help me, to protect me, to console me. I thought I'd made peace with that not happening in my lifetime. Maybe I'm not there yet.
| | |
| --- | --- |
| The Following 4 Users Say Thank You to Florence For This Useful Post: | |
Oh, honey. If you ever get there, let me know, and send me the map.
Many, MANY great big polar bear (((((((hugs))))))) to you, Florence.
It was that, "Welp, sorry all that happened. Get over it," response that killed me. Like she was wiping her hands clean. This was the first time she and I have ever said the word "rape" between us. I know that Mom denied anything was going on with me as a teenager, so my family saw all my behavior as suspicious and selfish. The only times it's been discussed between me and mom was for her to ask me if it really happened and then later to ask me if it hurt me when she and dad decided not to address it.

So I don't know what to do. Shove it all down and keep it there? Cut off my relationships with them like my therapist suggested? Mmm hmmm my throat sore?
I just feel like my sister showed me her colors. At one point during the argument it was clear that she really needs to feel favored by my folks also, which explains her positioning herself as the "qualified" sister (meanwhile I feel like she's going to micromanage my dad to death). And that it's easier for her to minimize my experiences as a kid so it doesn't ruin her sentimental image of our parents. I guess I know now how she feels about it. She kept positioning it as an issue where mom says one thing and I say another, and she just happens to keep siding with mom because I'm not credible.

I won't be broaching the subject with her again if I can avoid it. I would not have gone down this road if I were prepared, well-rested, and not already feeling yucky about Dad. I felt ambushed. I did and said all the things I've been trying to learn not the do and say. Just UGH.
Member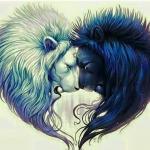 Join Date: May 2012
Location: Florida
Posts: 6,784
Wow, Florence. I wish I had great guidance to offer but I have no experience with these kind of FOO dynamics.
I do however, want to point out that the part I quoted above couldn't be FURTHER from the impression you make through your posts & sharing here on SR. It is literally the exact opposite of what *I* think of you - you are strong & beautiful & a True Warrior in life. What a shame that they can't see past their own dysfunction to appreciate who you REALLY are... it really speaks to their own insecurities and lack of awareness.

| | |
| --- | --- |
| The Following 4 Users Say Thank You to FireSprite For This Useful Post: | |
Member
Join Date: May 2012
Posts: 1,295
Florence, this all sounds too familiar.

First, the number one source. Your mother.
Like mine, the children's relationships are probably greatly influenced by whether she wanted you to connect, or disconnect and be in competition and live in fear. Ask yourself about that. Did your mother encourage healthy trusting close relationships between you and your siblings?
It took me quite awhile to recognize that my mother played us against each other. She never encouraged loving, healthy, trusting relationships between us, only that we trusted HER. We were played--often blatantly--against each other. This was to keep her in the only role of trust and someone to rely on.
I see how, now that the 5 of us siblings are well into our 40's and 50's, that has carried over into our adult relationships, and none of us have truly moved past it.
She is still up to her old antics. Nothing has really changed.

After my father died, my mother took on this role of matriarch, that she was the carrier of the millions we were each going to receive, but alas, the stock market didn't play out exactly.
Now she likes to bring up our inheritance. I avoid it. Yet I can feel with each word spoken to her, that she is constantly assessing my value, and just how she will divvy up one day whatever is there.
Frankly I think it is more of the same, and she is playing us, looking for that fear in our eyes, that we measure up in order to get the cash. That she is comparing us. That she has obvious favorites. She doesn't even hide it anymore.

Your post brings this to mind. You get along just fine with her when the other sisters are not there. However, the second they reappear, look who is the black sheep and lesser than. It is not all in your imagination. I wonder if your mother gets along with you when they're not around because of the convenience of your proximity. She can lean on you too, you know, should she need to. The second they are back in the picture, back to last place you go.
I have also noticed in my family dynamic that each player in our game has themselves to prop up, too often at someone else's expense. This is a common game in my family.
Their motives are based on their own insecurities, and I know that also includes me. But I have found disdain for this bashing of whatever sibling isn't in ear shot at the time in order to make someone else feel better, higher, more than. I don't play along, and that too is met with suspicion and then I can feel the rejection in that I am not playing along, and I must be watched, held suspiciously, for not bashing the sibling out of ear shot.
It's that going to the hardware store for bread, Florence. Your sister looked at you with contempt when you cried. Sympathy from her is not forthcoming.
If you're furniture, in your mother's eyes, again, don't go to the hardware store for bread. Validation from her for your abuse and suffering is not coming. She would have to admit she dropped the ball on caring for you.

It's painful when this stuff is still going on this late in life. We're all turning gray, yet instead of caring, loving, reliability, the worst criticism any of us receive is from within the family, and in my family, the grand matriarch holds all the cards. She's the dry alcoholic minister, supposedly relaying the word of God. Humph.
Ergo, the family is not the place to find comfort.
It leaves some of us very alone in life, and in need of a good support system outside the family unit that will never, ever, give that comfort. No going to the hardware store for bread.
Yep, I've met the enemy, and it's my own family, specifically, my mother. None of us are evil on some intrinsic level...at least not us siblings.
And I wonder...will we finally feel allowed to get along, as we well could, when my mother passes?
It's time to see each person, for who they really are. Not through those child innocent eyes that could never believe a family member would purposely try to undermine our self-confidence or hurt us.
Take what applies, and throw away the rest.
Originally Posted by
Florence

It was that, "Welp, sorry all that happened. Get over it," response that killed me. Like she was wiping her hands clean. This was the first time she and I have ever said the word "rape" between us. I know that Mom denied anything was going on with me as a teenager, so my family saw all my behavior as suspicious and selfish. The only times it's been discussed between me and mom was for her to ask me if it really happened and then later to ask me if it hurt me when she and dad decided not to address it.
I don't have any experience with issues as serious as rape, but I do have experience with a mother who did hurtful things to me as a child. She has never even admitted to them, much less a cursory "sorry." I have to accept that I will never get acknowledgement of the things that happened because it's just too painful *for her* to admit. I've come to the point where I actually feel pity for her because the burden of guilt she must carry around, and work so hard to keep hidden all the time, has got to be very, very heavy.
I have not cut her out of my life completely, however I live far away and only talk to her on the phone every few months. I see her in person even less seldom--every two or three years--and that's fine with me.
Your "status" as a person, your credibility, your value, is not determined by their opinions. It's actually quite common for the one willing to deal with the "family secrets" to be labeled as the "problem child." Just know that the pushback you are feeling has little to do with you and everything to do with them. You are on the right path for your own healing and if others in your family don't like it, well, THEY will just have to get over it.

L
Member
Join Date: May 2012
Posts: 1,295
"The only times it's been discussed between me and mom was for her to ask me if it really happened and then later to ask me if it hurt me when she and dad decided not to address it."

A boy in the neighborhood, that I didn't even know, waited in the bushes and beat me up everyday after school for awhile when I was walking home.
My mother didn't believe me. I came home crying often and apparently I was making it up.
Finally she realized I was telling the truth. Doh...mom you're so smart!

Your mom's question--did it hurt when she didn't address it?
Umm...ya think?!
What does that say about her!

Now I have to take a break, all this reliving carp has riled me up....
| | |
| --- | --- |
| The Following 2 Users Say Thank You to BlueSkies1 For This Useful Post: | |
BlueSkies1, I can't tell you how good it is to know that I'm not alone with this. I'm pretty good when I'm away from it, but any peace I have in my family relationships is hard won. Thank you for sharing.
| | |
| --- | --- |
| The Following User Says Thank You to Florence For This Useful Post: | |
Member
Join Date: Jun 2013
Posts: 340
Florence,

I can totally relate. Somehow my brother learned to take care of his body (I would eat junk to deal) and not be affected by all the craziness of growing up with my emotionally abusive dad. Where as I learned life was miserable and happiness was only to be found in periods of escape.

One thing that has really helped me is becoming 100% financially independent from my parents. for you maybe having a great babysitter too.

Hoping you peace and don't forget you are with it just because, regardless of all the history and insanity.
| | |
| --- | --- |
| The Following User Says Thank You to ZenMe For This Useful Post: | |
Florence - I'll be 50 in a few days time & this stuff is so real & current for me I want to curl up & cry simply reading about it. I have nothing to add to what has already been written, I just wanted to reach out & say I know how dreadfully painful & confusing & heart wrenching it is to be in this awful situation. Keep reading & posting & reaching out.
Hugs Helen
| | |
| --- | --- |
| The Following User Says Thank You to Helenlee For This Useful Post: | |
Our families must be reading from the same playbook. The pain of putting up with their sh*t finally outweighed the pain of doing without them, and so I went No Contact. It wasn't as bad as I thought it would be. Do I struggle a bit more without occasional financial help? Sure, but all of that money was tainted. I'd rather struggle and make it on my own than be owned by them. It's not an easy choice. I had to accept that my mother never intended to give me her approval or validation for anything, so my efforts were all a waste of time and sanity. It's not you, I can promise you that. (((Hugs)))
| | |
| --- | --- |
| The Following User Says Thank You to NWGRITS For This Useful Post: | |
Member
Join Date: May 2012
Posts: 1,295
My mother did something this past week that hurt. Hence the floodgates opening on your thread! The timing was just right for me to let it out, so out it came. Usually I keep contact to a minimum and detach as much as possible.

I was thinking about your thread though since yesterday, and was dissecting what actually goes on in my head.
Maybe if I changed enough, my perception of my family would change and become acceptable.
Maybe if I changed enough they would change too.
Maybe if I stay away for awhile I will come back to find they have changed.
Maybe I've simply seen it all in the wrong light, and with time I will see it all differently.

Well, the truth is that with awareness, my family doesn't look better to me, in fact it looks worse.
That wasn't the outcome I wanted.
I wanted it all to be some great misunderstanding of each other, and then we could find out that we were really a good happy family after all, a family that had simply misunderstood each other, and with new understanding we could see each other's point of views and everything would be hunky dory.
Instead what I have gained is a greater understanding of my mother's manipulation. Manipulation that was always there, and I didn't see, because I couldn't believe that my mother could actually be anything but a good person with a big heart like she tries to come across as. That she had to be that; and that I had misunderstood and simply needed to dig deeper and see things in the right light. That the problem was in my perception. Then everything would be ok!
That's not the truth, and the truth hurts.

What I'm trying to say is that we can become better people ourselves, and it doesn't necessarily make anyone else a better person. You can put lipstick on a pig....

So you can work on yourself to be more successful, more worthy of respect, more open minded, more accepting...and other people don't have to change at all if they don't want to.
Currently Active Users Viewing this Thread: 1
(0 members and 1 guests)

Posting Rules
You may not post new threads
You may not post replies
You may not post attachments
You may not edit your posts
---
HTML code is Off
---