I drink, he is a recovering A
Member
Join Date: Apr 2004
Location: albuquerque, nm
Posts: 17

I drink, he is a recovering A
---
The problem lies in that I drink and he cannot. Over the last year and a half he has used this as a tool to hurt me. I have been called a drunk, as well as numerous other names that I cannot post. I like to have wine with dinner or a beer on the weekend, whatever. He had told me when we started dating that it wasn't an issue for him, he has been sober for 5 years. So, I was misled from day one.

I am not sure whether it is controlling and bad behaviour or his inability to really deal with alcohol. His family and friends drink and that doesn't bother him. If I drink, it becomes an issue (but only some of the time, I never really know when). I feel like it is the only thing he can yell at me about because he doesn't do it himself. The other issues of controlling behaviour, like him not wanting me to do things with my friends, are separate issues but he always has to bring alcohol into it. If I have a glass of wine and want to talk to him about something (anything relationship or serious related), he won't discuss it with me and gets immediately defensive and blames the wine. He will tell me that he will never marry me and storm off. I usually sit there dumbfounded about what the *ell* happened.

Has anyone else been in a similar situation? Without going into detail he appears to be verbally abusive and manipulative to me? Is this possibly a case of a dry drunk? He seems very angry at the world to me.
I don't have any words of wisdom...I'm new here. but I often wonder...if my SO ever decides to quit drinking...does that mean I have to abstain as well? I like an occasional glass of wine at night too. I dislike beer a lot so that is not an issue. But a margarita has always been a favorite of mine. Since I have come to realize that he is addicted...I hardly ever drink at all any more. Plus someone has to stay sober enough to drive.

How do other SO's/spouses handle this? Do we also give up alcohol all together?? And how do you handle social functions where alcohol is served??
Member
Join Date: Apr 2004
Location: albuquerque, nm
Posts: 17
Especially since he quit long before he ever met me. I feel like it was his decision, yet it doesn't have to be mine. I wasn't with him when he drank. It seems to me that it is a control issue, if *I* can't, *YOU* can't. He never went through counseling and I don't believe he quit because he wanted to ....I think he *HAD* to. He has 4 dwi's and still has a warrant for his arrest from 7 years ago. I have a hard time with someone trying to make me do something, even more so when he tells me our relationship will not be permanent. It seems I am making the concessions here.
why is your relationship not permanent?? he won't marry you because you still drink? is that it?

he is trying to control and manipulate you. I agree. And he is abusive if he is calling you names that you aren't comfortable putting in a post.

I'm anxious to see if anyone else has experienced this. Sounds like he doesn't WANT to give up drinking so is lashing out at you.
Member
Join Date: Apr 2004
Location: albuquerque, nm
Posts: 17
No, he definitely didn't want to quit drinking....however , he has been successful. He is lashing out at me, and the whole world because he cannot be like the rest of us. Yes, he says he won't marry me if I drink as well as any other reason he can think of, (he is 38 and never engaged never married, so basically he just doesn't want to get married and can use that as an excuse).
Hi Lost,

Not everybody who is a recovering alcoholic can handle being around an active drinker. I'm supposing you as his live-in would have more of an impact on his daily life than his family, and that may be why he has a more extreme reaction to your drinking. Is he trying to control you? Obviously. He's trying to make you into someone he can continue to be around. But analyzing him won't solve your problem. If wine at dinner is a requirement in your life, maybe you guys just don't have a match made in heaven. If you want to find out if it's really the alcohol that's bugging him or somthing else, you could stop drinking for a month.

Hugs,
Smoke
Originally Posted by lostinabq
We don't live together and I don't drink around him most of the time...he doesn't want me drinking even if we are not together. Does that make sense?
Sure it does. He either believes or is afraid you are an alcoholic and he doesn't want that to be the case because of a certain sense of self-preservation, so he wants you to stop drinking. Is he projecting? Maybe so. Does it matter? No. If he can't stand it and you can't stand not to... then... there you go.
You may have to make a choice here. You could try not drinking and see if that is his only 'issue' with you. If it is, then you will have to decide if the drink or he is more important. If he is still angry with you when you aren't drinking, then you really have to look hard at why you want to stay with him. My husbandf has been sober 25 years. I can drink around him-he doesn'r mind and I do it on occasion. But if he was uncomfortablre about me drinking, I would not. Having lived with him drinking, I would do anything to help him in sobriety. But I can see why it would annoy you that he started dating you knowing that you drank. dax
Queen of one liners
Join Date: Jan 2003
Location: walking beside you! Not in front of you.
Posts: 658
Hi and welcome to SR,

I have no answers for you only a question:

How Important Is It?

Al-Anon has taught me that I need to ask myself that question a lot. If your life style needs or wants alcohol in it then obliviously you are making the choice between the two.

I never (hardly ever any more) try to get into another's head any more as to "why" they say and do the things they do. If he is an A, and you are not, you will probably never understand his thinking process anyway.

Besides that it takes a h++l of a lot of energy on my part to keep up with someone who suffers from the family disease of alcoholism.
Dancing To My Own Beat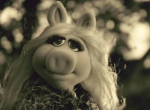 Join Date: Oct 2003
Location: I don't know what kind of state I'm in
Posts: 1,326
To drink or not. If he told you it didn't bother him, but he keeps bringing it up, maybe you should talk about it again. I try not to assume that my husband is lying, so if he contradicts something he says, I will question it. If he insists on sticking by his original statement, I will hold him to it. I don't walk on eggshells anymore with him. I did that for a very long time and was miserable. If something is bothering him, whether it is my having an occasional drink, or some other thing, he needs to deal with it, and not take it out on me. I know that nothing I do will cause someone else to drink and that someone trying to control my drinking needs help themself. Hugs, Magic
"I have no answers for you only a question:

How Important Is It?"

That was the question I had to ask myself when my A struggled with my weight and I, his drinking. Finally realizing how difficult it was for him to stop and how out of touch it made him feel with the rest of society, I decided I needed to experience true sacrifice of some of the "entitlements" I had permitted myself and felt a right to have. I was obviously eating more than my body needed, hence being larger than I needed to be. I "gave up" many of the things I truly enjoyed and added a few activities that were hard to enjoy. The results? I look pretty good, at least better, I feel fantastic, and I sometimes mourn some of the decadent pleasures that I use to just love (chocolate was a staple for me!). For him? He still drinks, he feels lousy, looks worse and is the most unhappy person you'd ever hope to meet.
I guess the answer to the above question and what my decision did for me even more solidly confirms my belief that he would benefit from that same choice. As to the drinking issue, I will never participate in an activity that has been such a struggle for another unless by refraining I cause them even further discomfort. Maybe it's appropriate to just share with him your feelings and ask him if it's harder for him if you drink?
Good luck!
Currently Active Users Viewing this Thread: 1
(0 members and 1 guests)

Posting Rules
You may not post new threads
You may not post replies
You may not post attachments
You may not edit your posts
---
HTML code is Off
---