Hello
Paused
Join Date: Jun 2004
Location: Ivoryton, CT
Posts: 3
Hello
---
undefined
Hi this is my first post. I am heading to an Alanon meeting in about 10 minutes. My friend has a husband with a drinking problem but he is a quiet drinker. She has two boys, 10 and 12. She works and takes care of everything at home. She is the best Mom I have ever known but is so frustrated. I also have a brother in law whom works for my husband and I who has a very serious drinking problem. He has for as long as I have known him, over 20 yrs. I am not new to any of this but want to help my friend. I have been through a number of interventions and unexcusable behavior by my brother in law. I also have another brother in law who is an alcoholic who has caused us enormous problems. I have to go but I am grateful to have found this forum.
thank you
Dancing To My Own Beat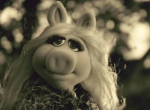 Join Date: Oct 2003
Location: I don't know what kind of state I'm in
Posts: 1,326
Welcome mildon,
Glad you found us. Make yourself at home. These forums have been a great addition to my recovery. Be sure to check out the power posts at the top of the forums. They have some great information. Hugs, Magic
Paused
Join Date: Jun 2004
Location: Ivoryton, CT
Posts: 3
Thanks for the welcome. I went with my friend to our first meeting. It was very interesting and helpful at the same time.
As I sit here and wonder when my brother in law will show his face again, I continue to push the thoughts away.
Right now my heart goes out to my friend. She has so much inside of her that I want her to let out. I wish I could give her my wisdom that I have learned over the last 20 yrs so that she would have an easier time dealing with her situation of her H. It breaks my heart to watch without advising her on what to do. I can be there for her, give her my thoughts but she needs to do what is best for her. I worry so much about her and her children, I love them so and want to steal them away and bring them to a place that is free of alcohol. I also want her to know I am here for her at any given time, which is always. She means the world to me. I love her like a sister.
I know this bit about it is a disease, heck it's all in my family history too but when it comes down to the people that are getting hurt then it is time to take the one with the disease out of the picture. That person needs to go get help! If there is refusal then what can one do? I see it no other way, (sorry if I offend anyone) time to take care of the ones so deeply hurt by it.
I have had 3 professional intereventions for both of my brother in laws. Now those are very lengthy and hard. Sitting through one of those never mind 3 would break your heart. Watching the children speak to their parent is one of the sadest feelings in the world. You then think you have the person on the the right path.................oops, back to reality, they are drinking again. How many times do we go through this? There comes a point when it's not our responsibility anymore, we have given our best. Now I view this different if this was a child with the problem, then I would never give up.........of course I say that because I have never dealth with that situation. I am talking about adults.
Thanks for listening.
Currently Active Users Viewing this Thread: 1
(0 members and 1 guests)

Posting Rules
You may not post new threads
You may not post replies
You may not post attachments
You may not edit your posts
---
HTML code is Off
---