The UnEffing/Home Improvement--Before & After Thread
Oh, and I did take a pic with the cabinet, backsplash and countertop color, along with the floor. I cropped it way down to cut out the current backsplash so it isn't as distracting. LOL, I previewed it, and apparently you have to lie on your side to look at it.
| | |
| --- | --- |
| The Following 4 Users Say Thank You to LexieCat For This Useful Post: | |
Member
Join Date: Feb 2010
Location: NJ
Posts: 20,458
i love stainless and plan to have it set in to the countertop along with brushed nickel fixtures.

I originally wanted the delta touch faucet (the "so many things your hands can do" commercial from the Sesame St. Count), but read bad reviews about it).

Used the recipe for baking soda/vinegar drain cleaner bomb from Un-Eff site last night. my shower drain is running fast and clean this morning!
Lexie, I really like that color combination. After seeing the grayish green next to the backsplash along with your current countertop, the darker one does go better. It draws your eye right to the backsplash. The lighter color that you have there now, does nothing for me.

White sink will look terrific !!!


I think this project is going to be such a great transformation !!!!!!! I can't wait.
| | |
| --- | --- |
| The Following User Says Thank You to amy55 For This Useful Post: | |
| | |
| --- | --- |
| The Following User Says Thank You to LexieCat For This Useful Post: | |
Man, I am absolutely beat. I spent all of yesterday getting ready for the carpet installation. Thank goodness I got as much done with the organizer as I did or I could not have managed it. As it was I got about three and a half hours of sleep, since I had to disconnect all the electronics and set up the modem and router so I can work today (in my TILED dining room). I have a TON of books, and they all had to go into boxes, along with all the other STUFF that winds up on things that will have to be moved. It will take me a while to put everything back together when they are done, too. Lots of stuff can wait until this weekend to do (putting books back on shelves, etc.). It was almost as much work as trying to move, only I didn't have to pack things as carefully, and didn't have to empty closets, drawers, and cabinets other than one china cabinet.
I AM CANADIAN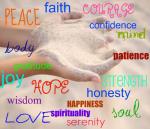 Join Date: Jun 2010
Location: Niagara Region, Canada
Posts: 2,578
RATS!
i thought i had befores and after pictures of my house getting painted
BLUE
outside...ever since hubby has died, i have renovated the whole house, kitchen and dining room and all bedrooms...bathroom just needed up date...
that was 11 years ago...
now outside...last year painted outside of garage and house
BLUE!!
Bathroom got a face lift, new toilet and peddle sink and cabinet...but tore out the sticky sliding shower doors and painted the whole bathroom WHITE..
this year: NEW fence, and garage door...
NEXT YEAR: start saving for a NEW PORCH (inter lock system), otherwise a break and just focusing on my gardens....
I realize since hubbys death, the BASEMENT needs a total gut job....but not gonna do it until i am ready...this will be the last thing that is his in the renovation...
otherwise the porch is the last thing to do...
PAINT is a wonderful isnt it?? what a lift it brings!!
HAPPY RENO my friends even if its just paint...

Currently Active Users Viewing this Thread: 1
(0 members and 1 guests)

Posting Rules
You may not post new threads
You may not post replies
You may not post attachments
You may not edit your posts
---
HTML code is Off
---