Well this is new.
Member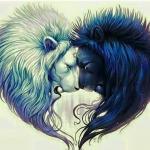 Join Date: May 2012
Location: Florida
Posts: 6,784
Originally Posted by
fedupbeyondall

Well, it seems I've been thinking about boundaries all wrong. With this new information I think I will better be able to set them and have my plans on how to deal with them when that occurs.

Thank God for SR, is all I can say. I can only imagine the hell I would continue to be stuck in if it weren't for findig this site and being able to learn from everyone elses experiences.
I hear you my Friend! When RAH started recovery i was so, so lost I spent about 8 months reading, reading, reading here at SR before ever signing up with a username & sharing a word. It felt like my BASIC training for co-dependents.

| | |
| --- | --- |
| The Following User Says Thank You to FireSprite For This Useful Post: | |
Member
Join Date: Jun 2013
Location: Denver, CO
Posts: 236
Originally Posted by
LexieCat

Why are "we" deciding he needs a new career?

Seems to me that that is a very personal decision--one that he may choose to kick around with you to get your opinion or feedback, but it is HIS decision.

When it is a "we" decision, then who can he blame when it doesn't work out? You can guess.
I may have misspoke, the decision was his to make and he decided a different career was the solution to the problem. We talked about how to pay the bills without his income during the transition that was going to take about a year. We have a shared savings account (the rest of our finances are seperate) that I agreed to use to fund this endeavor. So, I guess that's where the "we" comes into the decision making process. I was ok with the decision as long as we could maintain our bills. What ended up happening, was that the savings account was drained very quickly by two people, one who couldn't say no at the time and one who acted like he just got his allowance and his parents messed up and gave him a years worth of money instead of just a weeks worth. I do take the responsibility for that happening, at least part of it, because I never said no to any purchases he wanted to make. Which is why I don't comment on that situation very much because, ultimately it was my fault. The fact that I would even have to say no to a full grown man who wants to spend, spend, spend when there isn't a source of replacing the funds is sad in it's own right, but I should have recognized what was happening before it got to that point. I will be perfectly honest here, I'm so afraid of him when he is in his crappy moods, I was willing to do just about anything to prevent them from happening. He isn't violent, by any means, but words can be just as hurtful and from childhood on I haven't learned to defend myself from hateful words. Fists, I can take care of, words not so much. Our finances aren't in shambles, well mine anyways (finances are seperate), but we do have a lease that both of our names are on and I'm not willing to trust him to pay the rent and not destroy my credit with an eviction.
When I was brand new to detaching, I did once say something to him like,"yeah...don't go confusing my silence for acceptance by the way..."

Or "don't confuse the fact that I'm not giving you a hard time for me thinking what you are doing is ok." Something along those lines, something to that effect.

I care so much less now, am so much more fed up now (you get tired of saying this and that...it got so old, I don't care enough to say anything, what is the point besides frustrating myself?), I don't feel as much need to directly address things. In fact I'm finding it pretty easy to leave the room or house when he wants to start, without a word.

In the beginning I did tell him that his drinking habits were not acceptable and would one day lead to me leaving. And I do get annoyed at him from time to time.

But it's getting easier and easier to just...let it go. He knows what I'm ok with and what I'm not ok with anyway. Why do I bother wasting my time telling him every time? If I catch myself now, I usually just say,"You know what? It doesn't even matter. Forget it." and shut that whole thing down lol.

I'm not perfect but I'm getting much better at it....because I see the futility of it, and I care less. The shift is happening where my peace matters more. I think it also has a lot to do with the fact that I now understand his bs and games and manipulative tactics, etc. I find that the more aware I am of what he's doing the less it gets to me.

One thing that used to drive me insane was the things he'd say to me that were so insanely ridiculous. Like an idiot, at first, I thought,"How can he think that?? I have to reason with him!" Now I think a much more realistic,"Here he goes again, trying hard to **** me off at any cost...yawn." For me that was one thing that used to drive me insane that no longer does. He's not being sincere, he's trying to upset me. He knows he's full of crap. That's just an example of how understanding what is truly going on has helped me to just not care so much.

Stay strong! I know! It's so stupid, isn't it? I mean what you overheard does sound like a rebellious teenager. By the way who the hell is he talking to that's on the other end like,"right on man! Drinking to the point of ruining a relationship is totally cool and reasonable!" Lol. I wonder if he was really talking to anyone.

Screw him. You rock, you are number one, take care of YOU.

Peace.
| | |
| --- | --- |
| The Following 2 Users Say Thank You to OnawaMiniya For This Useful Post: | |
I apologize for not knowing who from SR posted this a long time ago but I saved it to help me understand DETACHMENT and BOUNDARIES in my early recovery.

DETACHMENT –what it is/our difficulties with it and why/excuses we make for being unable to detach from our loved ones?

Lets say that if every time I come over to your house, I go to your china hutch and I grab some of great gamma's china and throw it on the floor, shattering the priceless heirlooms, IT'S PERFECTLY OK to never invite me over again!!!! BUT if you DO invite me over, there's a reasonable assumption that you should probably

a) lock up the china
b) buy MORE china or
c) buy paper plates.

It's about BOUNDARIES....YOUR boundaries, how much "china" you are willing to lose. And you decide what is more important to you - my presence OR your china intact. Cuz chances are you won't get both.

So, I am who I am. I have shown you who I am. I have shown you what I do, how
I operate.
You can choose to NOT invite me into your home.
You can choose to ask me to leave once the first saucer starts flying.
You can let me smash them all to smithereens. But first YOU have to decide which of those behaviors you can tolerate, if any.

And if you noticed, in none of those scenarios did you have the expectation that I would CHANGE or do anything different, only what YOU would do faced with my actions.
One little note about detachment that I want to throw out there...it really isn't viable as a long-term strategy for living with someone who is addicted to alcohol. So you've stopped bugging him about his drinking and he received that information. As a result, he has expressed to someone else that you seem okay with it now. That's information for you. He's telling you who he is and what his plans are. What are you going to do with that information now?

"Nothing" is an acceptable answer, BTW. But it is also a choice.
If it makes you feel any better, I know drinking alcoholics who attend AA meetings and think it is great the nice folks at AA let them drink.

These days I see that statement as the people saying 'I can't stop' they just don't know it yet.
| | |
| --- | --- |
| The Following User Says Thank You to lizw For This Useful Post: | |
Member
Join Date: Jun 2013
Location: Denver, CO
Posts: 236
| | |
| --- | --- |
| The Following User Says Thank You to fedupbeyondall For This Useful Post: | |
Currently Active Users Viewing this Thread: 1
(0 members and 1 guests)

Posting Rules
You may not post new threads
You may not post replies
You may not post attachments
You may not edit your posts
---
HTML code is Off
---