Rough Day Yesterday
Rough Day Yesterday
---
There was nothing super dramatic, but a few things happened that made yesterday really rough on me and DS13.

Yesterday was my STBXAH's birthday, so he had the baby at his parents' for the birthday celebration. DS13, although he never says it outright, is always hurt at how he is left out. STBXAH was his live-in stepfather for 8 years, and despite his drinking problems, they had a pretty good relationship. He basically dropped DS13 like a hot potato when we split, and his parents, who are well-respected, upstanding, wealthy members of the community, haven't made any effort whatsoever to contact him or include him in anything they do. It's a huge rejection for him.

Whenever I go there to pick up the baby -- STBXAH is still unemployed and living in their basement -- it's clear they blame me. All of them. I know better thanks to my time at SR, but it still hurts.

On Saturday, after hearing about the prior cat fiasco, an old friend offered to take two of my four cats to relieve me of the burden. To recap, a neighbor complained that I was letting my cats outside, and the city police fined me. For real. When I then demanded that STBXAH stand up and finally move his stuff out, including HIS cats, STBXAH told me he wouldn't take any of the pets, even though one of them was a cat he'd cat as a kitten for 14 years, and do to "whatever I needed to do" to take care of the problem. This solution was not ideal, but it was the only thing I could think of to do with these old guys -- they're basically too old to be adoptable. The friend took them and they are happy there -- she sent tons of pictures of them cuddling and being cute -- but DS13 is sad that I gave away two of his pets.

Can you blame him? I can't. I feel like **** about it.

Finally, my sisters are in town, and in her usual fashion, my mom somehow found a way to drop a major, hurtful insult about me, right out of the blue, at the end of an otherwise really nice afternoon with the four of us together. One of my sisters was like, "Why would you say something like that?" and the other one was all, "That's water under the bridge now." Yes, that thing that happened literally 2 nanoseconds ago is water under the bridge now, okay. We got home from our outing and I was like, "Bye!" and just went home to my house without any explanation. Part of me is still shocked at how she likes to pull the rug out from under me, even after she's done it over and over and over for twenty years. It's like she can't even help it -- it's reflexive.

But it still hurts.

Today I'm practicing self-care and looking for silver linings.
The Following 12 Users Say Thank You to Florence For This Useful Post:

cymbal

(07-29-2013),

firebolt

(07-29-2013),

FireSprite

(07-29-2013),

LexieCat

(07-29-2013),

LifeRecovery

(07-29-2013),

lillamy

(07-29-2013),

love4menotu

(07-29-2013),

OnawaMiniya

(07-29-2013),

RollTide

(07-29-2013),

stella27

(07-29-2013),

wicked

(07-29-2013),

worriedwife2

(07-29-2013)
So sorry you had such a crappy day, Florence. FWIW, I think you handle whatever comes your way AWESOMELY. It just goes to show that no matter how well we are doing, life sometimes hands us some crap. Up to us how we deal with that.
Self-care and silver linings sound like a very good plan for today.

Hugs,
I think we have the same mother!!! Do you have blue eyes. I swear mine hurts me just to do it. Ugh....
I hope you n your older son can find some kind of peace. Wish we were neighbors because I would let you come over n swim in my new pool n I'd give your boy an endless supply of AH's popcicles!

That's really awful for your 13 year old DS. I have a brother in law that has been in several long term relationships with children - one was a marriage with a step daughter who did not have a father in her life. I've always wondered how he could just not be involved with the kids any more after they were in his life for so long. Weird.

Good for you for practicing your self care! Somebody's got to take care of us, lol- we might as well do it.
Member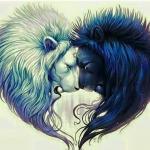 Join Date: May 2012
Location: Florida
Posts: 6,784
Aw man, that just plain sucks, sounds like you were getting hit from all sides. I'm sorry for both you & DS13, that's an extremely crappy position to be in. Sending you lots of gentle hugs & happy wishes today, I hope you get a chance to do some great pampering!!
Another silver lining--you found a happy home for the kitties, where they will be loved and cared for, and where your son can receive updates on them. You are ALL (you, the cats, and your son) happier and better off than if the ex had taken them.
| | |
| --- | --- |
| The Following 4 Users Say Thank You to Florence For This Useful Post: | |
Member
Join Date: Nov 2009
Location: Southwest
Posts: 1,207
Florence, I hate your AXH for what he's done to your boy. I HATE him.

Yesterday was a bad, bad day. I have those too. And they always relate to my failures as a mother and a responsible adult.

I am so sorry. Today calls for outdoors and fun and a bike ride this evening and maybe a visit to a swimming pool. And some ice cream.
I don't know. As time goes on, it just reveals how cold STBXAH is about me and the life we had here. For the longest time we were all operating under the guise that he was doing his best with the very real disease he has. Everything was super friendly despite the circumstances. It wasn't a marriage by any means, but we were capable of real civility.

When I filed for divorce, he turned on a dime and decided I was a controlling bitch and everything would have been good if it weren't for me. I guess maybe it wasn't that different than before -- as long as I sucked it up and never brought up hurt feelings or a need to resolve a conflict or a need for him to do something, he was Mr. Nicey-Nicey. As soon as I hint that his acknowledging his alcoholism isn't a stand-in for actual responsible behavior, he lashes out at me until I back away or shut up. His family backs him up and accepts his narrative as gospel truth. Things 1 & 2 above are good examples of that.

I'm still shocked about the coldness toward the pets and my son. And I wonder how that bodes for DD2.

Edited to add: I haven't requested that they visit with DS13 either. I've kind of taken a passive role with him and his family because 1) they don't want my input, and 2) I wanted to know how they would be without my pushing and pulling. I guess I know now, but damn.
| | |
| --- | --- |
| The Following 2 Users Say Thank You to Florence For This Useful Post: | |
So you two have a baby together whom he visits, but he leaves the 13 year old step son out? What a total a$$hole.
Give your boy a hug from me. Tell him there is some random woman in NY who wants him to know that he is only being treated that way because he is turning into a wonderful, healthy, young man and an A living in his parents' basement can't stand to be around it because it highlights his own failures.
I am like totally glad you are divorcing him.

Ugh. It's so irritating when people want to blame you...meanwhile this guy is living in their basement unemployed! People don't see or believe what they don't want to see or believe, that's for sure!

Wow...lovely solution he has for his elderly cat! "Not my problem!" That is just a testament to the fact that you're right to be rid of him. How sad. I totally understand how you feel for your son over it. But there was nothing else you could have done with the ridiculous complaints going on.

My mother also has a lovely way of slipping in insults out of the blue, all the time. Very passive aggressive. I have to limit my contact with her. When she is in my life heavily, it's very difficult to cope with her.
I'm sorry you are having it rough right now, Florence. I'm so glad to hear you are going to take good care of yourself and look on the brighter side.

Peace.
I'm sorry, Florence.
You know, you've been such an inspiration to me here for quite a few years -- and you continue to be so. I'm sorry people were being buttheads (I'd say something stronger but it would be ***d out!) but if anyone can find a silver lining and get back to being awesome, it's you.

| | |
| --- | --- |
| The Following User Says Thank You to lillamy For This Useful Post: | |
Florence, I don't know id your son has a biologic father in his life or not. Your situation reminds me of a series that OPRAH just did on fatherless boys. It was so heavily pointed out how i mportant that boys without a present, involved father have contact with strong and caring males. It is a tough road for single mothers, but not having good strong male role models hampers a male for the rest of his life.

Perhaps alateen would be a good idea for your son. It might be worth a try.

dandylion
Currently Active Users Viewing this Thread: 1
(0 members and 1 guests)

Posting Rules
You may not post new threads
You may not post replies
You may not post attachments
You may not edit your posts
---
HTML code is Off
---