Spouse's depression: do you step in?
[QUOTE=POAndrea;4097974]
Originally Posted by
BlueSkies1

Liz,reading the books, or using the words of the pastor, are something that people do to help themselves, and validate their thinking. It is not something people do in order to keep up with the ways in which to manipulate their spouse



This is a pretty important point that BlueSkies made. Often correctional agencies do not offer psychopaths or sociopaths certain types of therapies for this reason. If we give manipulative people congnitive-behavioral services or domestic violence classes, we just give them new, sophisticated tools to use to control or terrorize their victims. For the average person, helping him develop greater empathy usually improves his relationship with others, but the sociopath uses the insight to better manipulate and victimize.
Well, that's a very scary prospect. I never thought of it that way. I guess I was just happy that he would ask about the books and that he was interested in reading them. I assumed(yes, probably not a good idea) that he would read the books to improve himself or our relationship and to gain insight into himself because that's how he made it sound to me. I have a lot to learn.
And, BlueSkies had a great point: Yes, I totally believe we got together as very dysfunctional people who met each other's needs in a very sick way. I needed validation that I never got at home. I mean, my parents didn't even come to my college graduation and they paid for the tuition! I was so not phased by finishing 4 years of college that I just didn't bother going to graduation(no one made a stink about it anyway) and I had them ship me my diploma a few months later. There were no congratulatory words, no cards in the mail, no presence from anybody in my family and I was only at school 3 hours from home. There is so much more, but yes I do believe that I turned to my AH for something that was missing in my life and I, obviously, filled some needs that he had from growing up in a physically abusive alcoholic home(both his parents were alcoholics).
Originally Posted by
lizatola

I meant to come on last night and thank you for this. Thank you for the honesty and openness because I know I'm doing exactly what you did. I'm believing his lies, his excuses for his behavior, or I may not necessarily be believing it but I'm definitely minimizing it and downplaying the destructiveness of it.

It's time for me to throw myself into my Al Anon program full on. I've been playing around with it, dipping my toe into the pool of recovery, reading a book here and there, journaling here and there, etc. But, really, it needs to become a daily habit. I spoke with my sponsor last night and, as always, she said, "I swear you married my X." And, I know, that's why she is my sponsor because she's been there before me and even went back with her X after he found recovery for a few years until she finally left again. She's been in program for 25 years now and I really need to start relying on her more but also reaching out to local program friends, which I had been neglecting to do. I always felt that I was bothering people if I called them. Well, I forgot that the reason we have phone lists is for exactly that: to take other's calls!

I don't usually feel criticized here. I know everyone's intent is to wake me up and have me smell the coffee. I get that. I've been with my AH for over 20 years now and I realized that old habits die hard especially when you've created a life with them.
Hi Liz,
How are you doing today? I think the plan that you have is a really good plan.
When I first came to SR, I used to read your threads. I couldn't respond to you at that time, because the pain I felt from my marriage was still so very fresh in my mind. My head was so messed up and I was still trying to make sense of things. Your posts were so similar to what I was going through, I actually didn't know how to respond.
I'm another one of these "people-pleasers" who cannot stand rejection. I did feel like I was rejected for most of my life, and
[email protected]
it, I was going to make my marriage work. I studied all the books, changed whatever I could change about myself, it still didn't work, nothing worked. I finally realized there was nothing left to change about me that he still wouldn't consider to be wrong. I was running around in circles and he was watching me, just waiting for the next opportunity to take me down.
I think you are finally seeing this. I don't remember how long I was running around in circles. I would estimate for at least 8 years before I left. Not to say that the prior years were a picnic, but this was when I really started to question things, and look for answers. In a way, I see you are far more advanced then I was. For one thing, you are really "spunky". I was on an abuse forum, and I stopped posting there, except to say Happy Birthday to some of the members. What did save me is that I had 2 really good friends from that forum, that just would not give up on me. I stopped posting on the forum because even though I knew what they were saying was true, I found myself minimizing the damage my relationship and the abuse was doing to me, because I felt that the forum was rejecting me, and I hate rejection. So as I was minimizing, justifying and denying on the forum, it was keeping me in the circle that I was running around in.
I see the spunkiness and courage in you, because you keep coming back. To me, this shows that you are really trying to help yourself.
We were both married for really long times, and that manipulation and brain-washing was present the entire time, then throw in our childhood. What a "mix" that is!!!!! (lol). So we have had dysfunction all of our lives. It is difficult to undo 40+ years of dysfunction. It's like trying to learn another language but not having a book to study it from. So we seek out books, therapy, alanon, and forums to help us see what "normal" is.
Give yourself credit here. You do recognize dysfunction, you do recognize that you are not happy, but something I had a problem with also, is that I didn't know really what "happy" was, or what "normal" was. I guess I kept myself "stuck" in my relationship for so long because I didn't know how I was supposed to "feel", I just knew my relationship didn't feel right. I left my marriage because it got to the point that I no longer felt physically safe there.
I'm not saying all of this to keep you "stuck" in your relationship, I just want you to know that I do understand. The courage you have, is that you keep seeking out help. Everyone on this forum wants the best for you, we just want it to happen "sooner" for you. We want the best for you, and we want it now. After all we are all codies here !!!!!! (lol), and we really hate it when someone messes with someone in our codie family.

Amy, thank you for thinking of me. I'm doing well. Trying to put the focus back on my program. Last night AH walked in on me while I was in the den and I was listening to a church sermon online and had my Bible out. I was sitting there thinking of the irony of the situation because during our 'talk' AH had told me that I don't even believe in the Old Testament of the Bible, yet there I was sitting there with my Bible open to the story that our pastor was speaking on. I turned AH away and told him I wanted to finish the sermon before we spoke and that was huge for me. AH is always used to me dropping everything when he enters the room if he needs to talk.

I appreciate everything you've said and love the word 'spunky', LOL. A few months ago at an Al Anon meeting I got up and spoke(it was a topic meeting and we usually get up and stand at the podium because it's a group of about 50 people) and a woman came up to me afterwards and told me that I reminded her of Phoebe from the TV sitcom Friends. And, another older woman joined in and said, "Yes, she is always so dang happy." I remember thinking, "God, please don't help me lose my joy even if my life sucks right now." For some unknown reason, I truly do have happiness and joy in my heart despite what goes on in my home and maybe that's why I am able to stay? I don't know, LOL, but for some unknown reason to me, God has blessed me with the ability to feel depressed and sad at times but to not suffer from debilitating depression. I wake up every morning happy even if I went to bed angry or sad the night before. It's like I have this magical way of sleeping it off and ready for a fresh start the next day.

But, as Dandylion said, I sure do complain about the man a lot so that's a character defect I really need to work on. A lot of it is about 'validation' and some of it is needing comforting to know that I am not alone. Anyway, thank you all for your feedback and support! Love you all!
| | |
| --- | --- |
| The Following User Says Thank You to lizatola For This Useful Post: | |
Liz,

I don't think complaining about your AH is a character defect. I feel it is more like you know something is wrong, but since you are always being told that you are wrong, that you are seeking out validation, to make sure that what you are seeing and hearing is your truth and your reality. You are not alone in all of this. I think at one time or another we all needed a "reality check", speaking for myself, I would say I needed thousands of these.

I would also get sad and depressed, and would go about and be happy the next day. I had to really sit down and think about "sad and depressed". I realized I was sad and depressed because I didn't like the way that I was being treated. I was being abused and disrespected. Then I had to look further into that. Realized I was feeling resentful. Now resentful is a feeling, but needed to look further into that. It was because I was angry.

Anger is a powerful emotion. I had a really good book about anger, but I gave it away. Anger can be used in destructive ways, either towards yourself or someone else, or anger can be used in a positive way. It can be used to help you take action in providing for your own well-being. I was afraid to get angry, because I always thought that was a bad thing. It's not a bad thing.
| | |
| --- | --- |
| The Following 2 Users Say Thank You to amy55 For This Useful Post: | |
[QUOTE=lizatola;4099493] I don't know, LOL, but for some unknown reason to me, God has blessed me with the ability to feel depressed and sad at times but to not suffer from debilitating depression. I wake up every morning happy even if I went to bed angry or sad the night before. It's like I have this magical way of sleeping it off and ready for a fresh start the next day.



I never had this. My ex did, in a way, and couldn't understand why I didn't. It's actually a coping mechanism. My ex was from a very dysfunctional family. He wasn't allowed to say anything about the situation as a young child, so if he was hurt, depressed, sad, he would just go to sleep. He was expected to just be happy the next day, and to just have gotten over everything. Wasn't allowed to discuss what bothered him, was never given validation. So he developed this as a coping mechanism.
Naturalist
Join Date: Jul 2013
Location: Seaside, CA
Posts: 34
I was waiting for the "magic word:" ALANON! Take care of yourself! In Alanon we learn to detach with love. His problems may well affect you, but you can't have them and you can't fix them. He thinks you can and he'll tell you (and believe) that it's basically your fault, somehow. It ain't.
Call your Alanon friends, and remember to show your child how much he is loved.
Love, Craaig
I AM CANADIAN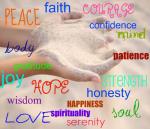 Join Date: Jun 2010
Location: Niagara Region, Canada
Posts: 2,578
Originally Posted by
LexieCat

Sounds like a plan, Liz.

And the more you are around healthy people, who are living in the solution, not the problem, the clearer your vision will be. I swear, I think 95 percent of recovery is learning to SEE properly. To see, and accept, reality, rather than whatever it is that seems convenient or less painful to see or believe.
YES!
I remember going to a STEP AL ANON meeting and had one lady in there, she says " i need help today. My adult daughter wants me to buy her a car. So i came here to ask, should i?"
i remember my mom looking at me with those strong eyes and saying with them.. dont you ever think for one moment child that i will buy YOU a car"....i knew those eyes...
see? thats what a good AL ANON group has done for us...i looked at my mom and smiled...and said with my eyes "please i would NEVER ASK!"
someone said to that lady, please keep coming back, you will find your answer to that question...
I don't think complaining about your AH is a character defect. I feel it is more like you know something is wrong, but since you are always being told that you are wrong, that you are seeking out validation, to make sure that what you are seeing and hearing is your truth and your reality. You are not alone in all of this. I think at one time or another we all needed a "reality check", speaking for myself, I would say I needed thousands of these.
Complaining about living with an abusive alcoholic is not a character defect. It's a sign that you recognize something is wrong.
The character defect is putting the responsibility for his abusive alcoholic behavior in YOUR bucket and taking the blame and responsibility for it and for fixing it. My thoughts -- take them or leave them -- is that you are still struggling with the idea of acceptance. This is who he is - he ain't changing.
What about you? What do you want with your life? Are you capable of achieving those things with him pushing and pulling you around and filling up your mindspace with his complaints, abuse, and neediness?
| | |
| --- | --- |
| The Following 3 Users Say Thank You to Florence For This Useful Post: | |
Member
Join Date: Nov 2009
Location: Southwest
Posts: 1,207
I too was "blessed" with an "I can do anything, he's not going to steal MY joy" mindset, and then my therapist told me that when he wrote his book on Denial, that he was going to place my photo on the cover.

And when we finally separated, I continued to be high-functioning, but so, so exhausted. I didn't realize what I was putting myself through, and that living in combat conditions in a MARRIAGE, of all places, is not what was intended when we partner up with somebody.

It's been 4 years, I'm not over it.
| | |
| --- | --- |
| The Following User Says Thank You to stella27 For This Useful Post: | |
Member
Join Date: Jun 2012
Posts: 1,452
Liz, it is much simpler than you are making it.

It is okay to call a bad thing a bad thing; to call a hurtful behavior hurtful; to label what happens to you honestly.

From reading your threads, it most often seems that when you say that someone or someone's behavior was bad, you can live with the discomfort of that unwelcome honesty only for a short time.

Then you retract your insight, withdraw your judgment, and blame yourself for having made it.

You do not allow yourself to stick with the honesty of your insight.

That, I think, is where you trap yourself.

Taking action to fix the situation requires that you hold on to the insight that what was done is wrong, it hurt you, and it is not acceptable. You need that gut wrenching honesty of how bad things really are in order to propel yourself to action.

That is where you short-circuit.

It is almost as if you, having said or felt that someone did something bad to hurt you, then project yourself into how that other person might feel, having been judged by you. Then you project yourself into owning the upset/displeasure/anger that you think they will feel. Then that bumps up smack against your sense of what it means to be charitable, forgiving and honorable. And that leads you into wondering why you would do something to hurt someone else. And that leads you into rationalizing that YOU did something wrong, and the other person was justified. And that leads you into examining where your own behavior has gone off the rails. And by now the initial insight is long gone, and you are more involved with the multiple sub-agendas that have diverted you from the truth of what you originally knew and felt. And the possibility of action has long been subverted.

It is so much simpler. And for me, this was so hard to understand and change my behavior.

Mike called it when he said You have dig deep, look inside and do the right thing. I can't tell you what the right thing is but I can tell from your posts you are not doing it yet.

Looking back on my old posts I can tell you that I can notice when the change in me happened.

It's when I stopped posting about her and started posting about me. That was the point where I assumed responsibility for my life and my recovery.


Trust your gut. When something feels bad, feels like a violation, hurts, you are entitled to call it as you see it.

And right at that point, you are entitled to take action. You don't have to think about it more; you don't have to understand it from the other person's perspective; you don't have to understand their motivation; you don't have worry about whether they will be upset, unhappy, discomfited or angry with your action.

Plain and simple: you get to take action for you to take care of yourself. Period.

This is said with great affection - take what you want and leave the rest.

ShootingStar1
The Following 11 Users Say Thank You to ShootingStar1 For This Useful Post:

amy55

(08-01-2013),

boldaslove

(08-01-2013),

CentralOhioDad

(08-02-2013),

dandylion

(08-01-2013),

FireSprite

(08-01-2013),

Florence

(08-01-2013),

Lulu39

(08-01-2013),

m1k3

(08-02-2013),

MamaKit

(08-01-2013),

Saneinsight

(08-01-2013),

stella27

(08-01-2013)
Originally Posted by
lizatola

The pepper spray had nothing to do with him. I bought it after my dog and I were attacked back in June, for when I take him on walks. NOT FOR USE ON MY SPOUSE. I thought Choublak was cracking a joke so I thought it was an interesting coincidence that I had purchased the pepper spray. I apologize, I guess I should have clarified why I purchased it. Seriously, I do apologize, I was walking out of the house when I typed the message and didn't think it through.
I'm not going to lie, pepper spray was the first thing I thought of when I read that comment he made.
| | |
| --- | --- |
| The Following User Says Thank You to choublak For This Useful Post: | |
Member
Join Date: May 2012
Posts: 1,295
It's validation and affirmation, Liz. I get it, I have needed the same things.

Validation--if the people that raised you, or your husband, don't give you validation of your feelings, then who do you turn to to get it?
At some point you have to validate yourself.
This is so that you don't wake up one day when you're 90, all gray with arthritic fingers, staring out the window with your morning cup of coffee, and your husband suddenly validates all your feelings.
What a rush! How wonderful!
The next morning you're looking out the same window, and wondering was it worth it that you waited 50 years for one person to validate you, who finally did. You spent your entire life waiting for ONE person to validate you. It's no way to sum up a life.
You can't spend your precious time on this earth waiting for somebody to validate you. It's simply not worth it.

Affirmation--whether your husband is a good guy, or a bad guy. You need a conclusive determination.
How do you go about that?
I get it's a big bad world out there. But...you don't make a deal with the big bad wolf and live with him because he protects you from the big bad world by paying the bills.
So is he the big bad wolf or not?
Test him Liz.
See if he will work with you on validating each other's feelings NOW, (not 50 years from now) or not.
Test him over and over again.
A marriage is not a partnership if one party constantly obstructs, sabotages, manipulates, intimidates, whatever bad thing.
So test him and find out and make a decisive conclusion Liz, before you're 90.
| | |
| --- | --- |
| The Following User Says Thank You to BlueSkies1 For This Useful Post: | |
Currently Active Users Viewing this Thread: 1
(0 members and 1 guests)

Posting Rules
You may not post new threads
You may not post replies
You may not post attachments
You may not edit your posts
---
HTML code is Off
---