Musings on Living Alone
Member
Join Date: Jul 2013
Posts: 51
Occasional poor taste poster
Join Date: Jul 2005
Posts: 2,542
I went to Jamaica once by myself. I stayed occupied by a dive class and once you meet other divers you're not alone anymore. But I went on a couple trips with M that I would have enjoyed more if I were alone.

I'm not really living alone right now. I have the revolving door thing going on with my youngest son and his college transfer. But it's more like a couple of guys sharing a house and he has the whole basement. We're good roommates and we're having a lot of fun with common interests like golf and stuff.

But I don't have to share the remote or a bathroom with him. Otherwise he'd have to find another place to live! LOL!!

I'm finishing HIS laundry that he leaves in the dryer as we speak, so that stuff can get old real quick.
Member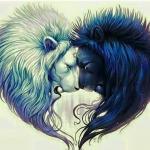 Join Date: May 2012
Location: Florida
Posts: 6,784
Ok, confession time. (Glad I got around to reading this thread!)

AH & I were separated for 2+ years during the height of his drinking. After he moved back it was still 5-6 months before he sought sobriety so those months were full of his normal disappearing acts, late work nights, secret drinking.

During early recovery he went to many meetings every night for months & then the next 3 jobs he had in a row all involved night shifts..... so I've had a long, long time getting comfortable and happy being alone with just DD. It was difficult at first - I jumped at every noise in the night, I couldn't settle into a comfy routine... I was utterly off kilter.

Now that couldn't be further from my reality and RAH is 2 years sober and gaining balance AND settling into a day-job routine.

And I'm having SUCH a hard time. I miss my space. I miss the simplicity of just DD & I and all of our easy dinners, fewer dishes/laundry volumes, the toilet seat staying down, relatively clutter-free zones, no discussions over what to watch on tv.....etc.

Don't get me wrong, this is definitely a good thing & the whole point of what we're working toward by staying together.... I know we'll find a happy medium, and that we'll settle into a routine eventually. And if I'm being fully honest - he's been pretty easy going about any/all of our 'changes' (like YES we like chick tv!) & isn't trying to bulldozer over us..... but for right now, every time I walk in the door & he's home I'm thinking, "Don't you have something to go do??"
| | |
| --- | --- |
| The Following 3 Users Say Thank You to FireSprite For This Useful Post: | |
I do love your point of view Lexie. For me, right now, Ive never felt more alone. As I watch my Mom wither away and try to cope with the end of a relationship that I had hoped would last forever, I am scared and feeling so alone. Interestingly enough, I'm NEVER alone. I have children, work, friends, but yet, I do feel a giant hole. I wish so desperately to share life with someone special. To laugh with and to cry with during the sad times. I want that. I do. Maybe I will get better at this alone thing, but I don't think I will ever be truly content on my own. I just don't know how to rid myself of this desire and find contentment on my own. Sad, but very true for me.
Member
Join Date: Dec 2015
Posts: 12
I do remember being alone as being pretty nice. I had a very clean home, I felt safe. Now I spend my mornings cleaning up after the drunk and doing chores. I get very little peace. I actually think how nice it would be to have a clean home and be able to relax instead of spending my one day a week off cleaning the entire day.
This post is over 2 years old but I love seeing them get resurrected sometimes because there is a time when some of us need to be reminded of these topics.

I love my life today and being on my own. I didn't have any trouble adjusting to it as I was always very independent and felt like a single parent through most of my marriage anyway. And, although I am in a happy relationship today, I can't say that I really ever want to live with another adult human being any time soon, lol.

For me, the only reason I stayed in my marriage and didn't strike out on my own for so long was because I have serious financial fears. I still do. The fears outweighed the cost of freedom for me and I am the happiest I've been in a long time.
| | |
| --- | --- |
| The Following 3 Users Say Thank You to lizatola For This Useful Post: | |
| | |
| --- | --- |
| The Following 4 Users Say Thank You to lizatola For This Useful Post: | |
I've come to believe that for me, the ideal marriage would involve living in a mansion with "his" wing and "her" wing.

As my mom used to say, "I should have been born fabulously wealthy instead of incredibly brilliant and good-looking."
Currently Active Users Viewing this Thread: 1
(0 members and 1 guests)

Posting Rules
You may not post new threads
You may not post replies
You may not post attachments
You may not edit your posts
---
HTML code is Off
---