Married to Narcissistic Alcoholic
| | |
| --- | --- |
| The Following 3 Users Say Thank You to dandylion For This Useful Post: | |
Member
Join Date: Mar 2017
Posts: 8
In love with a Narcissistic Alcoholic with Childhood abuse
---
Hello all. I wish I had found you sooner. Like ten years ago sooner. When I've read your stories.... I couldn't believe my eyes. Some sentences could have been written by me exactly. When I met my boyfriend, ten years ago, I had just got separated. He was sweet, handsome and friendly, and resembled my first love. On our first date, he gently kissed me, and I felt this comfort, this spark, that it was all right, and I would never have to be alone again. I'm a hopeless romantic, but have been assaulted by older men when I was a teen, and I also detest dating......so I do not feel that attraction to hardly any men like I did him. It became the beginning of the end of my happiness. It was the most passionate relationship I have ever had, and I have had three other loves. But the signs of alcohol and drug addiction were there right away. I didn't know I was an empath. He told me stories upon stories that he had had a bad childhood and that he witnessed his coke addict stepdad beat up his mom in front of him. He never veered off this sympathy path. It was always about his hurts. I saw how he blamed everyone else for his behavior... and was not empathetic about mine. All signs of a narcissist. He always talked about anxiety and having social issues. I know this sounds so shallow.... but when he was loving.... he had me wrapped. I was sooo addicted to his affection.... but I was never ever blind by his abusive behavior. I knew it was all wrong and I deserved to be treated better. I should have gotten counselling, but with 3 small children, there was no time or money for that. So when they went to their dad's for three days, and I was super sad and lonely, my boyfriend accepted me with open arms. He was emotionally and verbally abusive... and he threw me down, has whipped things at my eye, but it was always my fault for irking the bear. When I read how they twist and make everything that you think about them.... and call you selfish and narcissistic and you doubt everything you are... and everything you do,,, and they are never happy with you... doesn't matter if they want you to be a hard worker,,,, then when you don't have enough time to cater to their needs, they bash you for ruining the relationship. Your kids are always subject to insults because he is jealous of my time with them. It has been the most painful ... crazy relationship. I would never ever wish this on anyone. He has made me almost insane. How sad because I was just a very outgoing, friendly , nice girl with a huge heart. My friend always said I shone. Now... I feel reclusive,, sad, depressed, angry.... ashamed... etc. All because I feel that I'll never ever find someone who rocked my world like that. I need help. I want to feel happy again. I always have that scared, lonely, hopeless feeling. I have friends,, and longtime friends, but no one lives close to me. What should I do? Oh.... we don't live together, and last week he actually said that we fight too much so he needed us to be apart. So I guess that is a blessing in disguise. Of course the blame is on me. But... I know that I was truly the giver.... and everything had to be his way or the highway. He couldn't control his alcoholism,,, or didn't want to.... it was always easier to deny he said those disgusting words to me, or say he didn't remember. So he sweeps everything under the carpet..... much easier to find a new relationship than to fix himself. He is a binge drinker that is falling down drunk very often. He wanted someone to accept him and his lifestyle because he's a great provider... but I found myself so lonely with him as well.... as you have to be accepting of your once or twice a week date with a man who drank all day and now you get him tired and sleepy. Fun wow!! I knew there was something really wrong with him when I saw that not once in all those years did he EVER ask ME what I wanted to do on our saturday together. NOT ONCE!!! Thanks for reading this. I cannot believe how broken he has made me. And how dumb I am for letting him. The last 6 months I finally was independent and he hated it. So that's what made him break up with me. He always said stuff like: If you just stopped talking and listened to me, I would have married you. And I would respond; But that is not me . He couldn't control me, and that made him nuts. He was so big on saying: you don't listen to me. Another example... small things you tried to discuss,,, or major things like finding porn on his computer... were always treated with same response: Anger.... and accusing you of causing DRAMA. He was dark, gloomy, and never ever tried to make me laugh or cheer me up. He liked making me feel sorry for myself, and truly always played the part that I was a poor single Mom. Wow... I could write a book! So thank you again for having this forum, because I do not want to get physically more sick and ruin the rest of the years I have, because I cared more about trying to make him smile, or make him feel loved, or make him happy...... all the while I completely destroyed myself, and even wasn't as happy as I could have been with my kids (he used to call me drunk and sad and wanting to die and make me feel bad if I wanted to get off the phone)... so I was often feeling neglected, ignored or rejected by him,,,, because when he was drinking with a friend.... or totally getting bombed at home alone.... he totally forgot about me. Talk about a roller coaster ride. Thanks for letting me pour out my heart. I really want to heal and be okay.

| | |
| --- | --- |
| The Following 3 Users Say Thank You to deelorette For This Useful Post: | |
Member
Join Date: Aug 2015
Location: Western US
Posts: 4,525
Welcome to SR Deelorette. I am so glad you found us. There is lots of support for you here and I hope you find it helpful.

This thread on which you have posted is pretty old so you might want to start your own thread.

Big hug to you and keep posting.
| | |
| --- | --- |
| The Following 3 Users Say Thank You to deelorette For This Useful Post: | |
Member
Join Date: Aug 2015
Location: Western US
Posts: 4,525
Yes and yes . . .

It does take a long time of grieving and intense intense pain after going no-contact with him. But it does get better. You won't be better in a week nor a month but you will heal.

Also this is very normal for an alcoholic to blame their partners. It's called gas lighting. At the top of this forum is a bunch of stickies that are a mish mash of the best posts here on SR. Go to those stickies and look for ones on blaming or gas lighting.
| | |
| --- | --- |
| The Following 2 Users Say Thank You to Bekindalways For This Useful Post: | |
You will absolutely get over him, and yes it's totally normal for alcoholics to blame their partners for everything.

The more you take care of and focus on yourself, the sooner the healing can begin.
| | |
| --- | --- |
| The Following 3 Users Say Thank You to SparkleKitty For This Useful Post: | |
Member
Join Date: Mar 2017
Posts: 8
. You are so right about not being able to have a rational conversation with the A. I always felt like he was in his own little world that I was not a part of. He always told me I talked too much. It was always too early, too serious, not the right time, he needed to be in his own thoughts,,, etc etc. I actually accused him of being gay a few times. I felt he made his alcoholic friends and bar buddies more a part of his world and I could never compete with that. He laughed with them, had no problem texting or helping them when they wanted something done around his house. I always felt like if he could have had sex with them..... it would be the perfect relationship. Because he was never short of conversation with them,,, just me. How COME??!!!
| | |
| --- | --- |
| The Following User Says Thank You to deelorette For This Useful Post: | |
A relationship is generally too much work for someone in active addiction. Those who drink or take drugs to numb their emotions are simply not capable of being emotionally present and responsible partners.
| | |
| --- | --- |
| The Following User Says Thank You to SparkleKitty For This Useful Post: | |
http://www.soberrecovery.com/forums/...ly-alcoholics/
They are listed at the top of the list of threads.
I really suggest starting a new thread of your own. Often people will read and respond to the first post without realizing it is from 2013 and miss your post entirely.
| | |
| --- | --- |
| The Following User Says Thank You to LexieCat For This Useful Post: | |
Member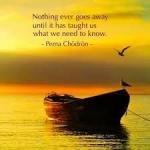 Join Date: Mar 2012
Posts: 1,754
Hi there, I too was in a relationship with a bpd who was also an alcoholic . It's a very lethal combination and it really messes with you, and changes who you are deep down. The good news is, you can recovery, I have.
The thing that was pivotal for my healing was going no contact, no phone calls, no emails, no text etc... and be prepared , you may have to change your number and block his emails because he will contact you, I was contacted months after, and years after, he contacted my family members when he could not contact me, the important thing is, do not respond. If has a key to your house, your car or anything else , change those locks too.
This forum was awesome support for me, I also joined the bpd family forum and learned tons from reading over there about what I was actually going through, and I was traumatized, as all of here for the most part seem to be to a degree.
In my case the borderline stuff, as I later came to realize was the bigger issue, one that the binging and continued drinking only made worse, either way my peace only began to creep in once I got further and further away from anything that had anything to do with my x.
At the end, just seeing his phone number on my phone would send me spinning.
You can stop spinning, I did

PS you could probably contact a moderator to get you thread moved.
| | |
| --- | --- |
| The Following User Says Thank You to Katiekate For This Useful Post: | |
Currently Active Users Viewing this Thread: 1
(0 members and 1 guests)

Posting Rules
You may not post new threads
You may not post replies
You may not post attachments
You may not edit your posts
---
HTML code is Off
---